Last year Xiaomi presented us with the Fengmi 4K Laser Projector. Within a year the company brings the successor which is Fengmi 4K Laser Projector Pro. They made lots of notable updates so that the product can deliver us a better service.
The first change they made is the brightness. They set it to 2400 ANSI lumens instead of 1700 ANSI lumens. It is also now able to project a 150 inches screen with the 4K resolution. For your knowledge, it is fourth time of 1080p resolution.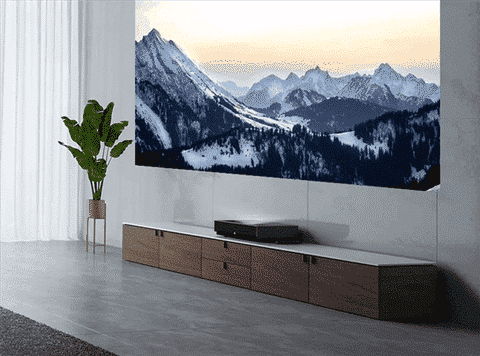 To power the pro projector Xiaomi uses an Amlogic T972 chip which is of 1.9GHz clock speed max. As per the company, this chip is the first which supports 8K video decoding. The reason behind using this chip is around 63% more performability with 55% less power consumption than the previous T962.
Rather than the chip, this projector consists of some more hardwares. Those are 3GB of LPDDR4 memory, three HDMI 2.0b interfaces. These ports are used to connect external machines or devices.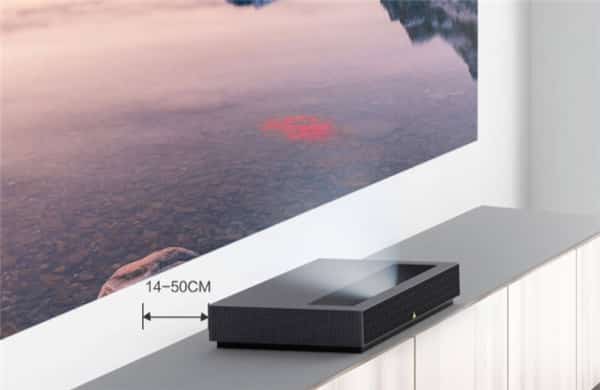 For projection, the Laser TV 4K Pro is equipped with a 0.23:1 depth of field ultra-short-focus lens design. It also has an ALPD 3.0 laser fluorescent display technology that deals with the red light for our better eye health. Surprisingly it doesn't have the MIUI TV system. Instead, there is FengOS.
Due to the improvements the cost also hiked than the Fengmi 4K Laser Projector, I suppose. It costs 12,799 yuan and available on Xiaomi YouPin.
Do Check Out 👇🏼