The alleged Matisse refresh CPUs from AMD seems actually true as they recently appear on Cinebench R20 single-core benchmarks. The recent leaks confirmed the clock speeds of these new chips:
12-core Ryzen 9 3900XT will have a 4.1 GHz base clock and a higher boost clock speed 4.8 GHz,
8-core Ryzen 7 3800XT will have a 4.2 GHz base clock and a higher boost clock speed 4.7 GHz,
6-core Ryzen 5 3600XT will have a 4.0 GHz base clock and a higher boost clock speed 4.7 GHz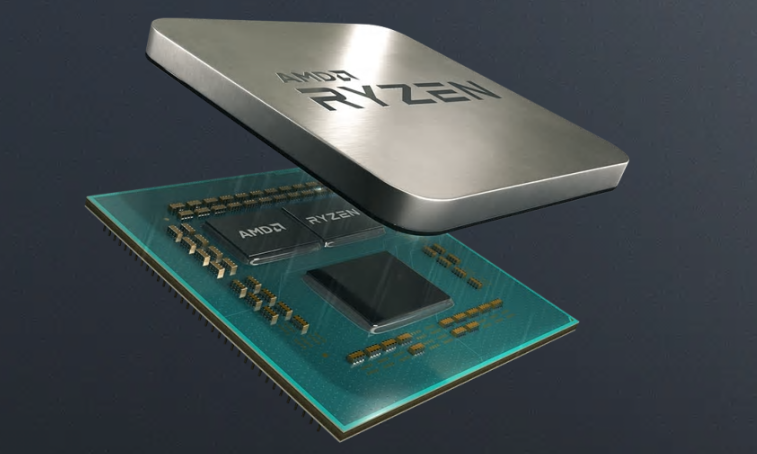 Obviously, such higher clock speeds will bring fruitful results against the recent 10th gen Comet Lake-S desktop processors. So as per the leaked benchmarks on Chiphell forums show that these refreshed CPUs give an impressive performance in single-core even defeats the new Intel processors.
AMD was short in terms of single-core frequency with respect to Intel till date, and it really surprised me that with such efficient Zen 2 cores, why AMD was not pushing the clock speeds higher? Maybe they were waiting for the best, until now, these Matisse refresh consists three processors which takes all of the new Intel processors.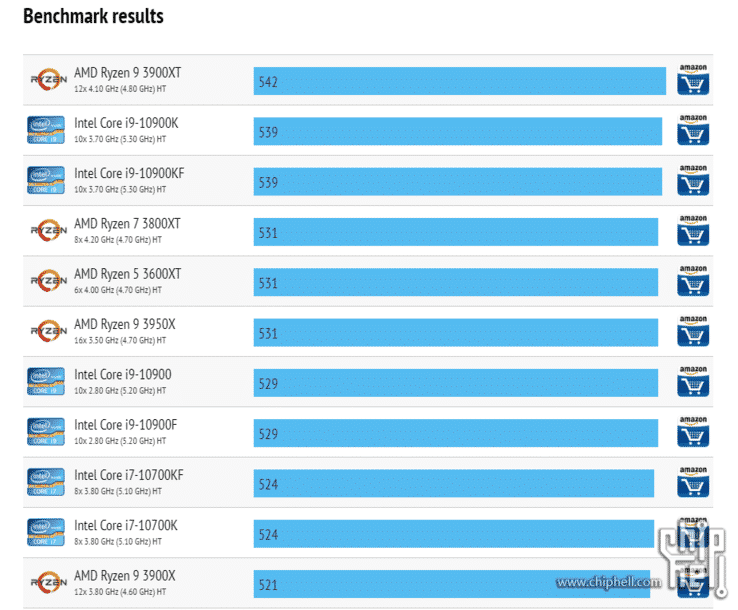 As we see in the graph, the AMD Ryzen 5 3600XT delivers great single-core score of 531 points, matching the likes of Ryzen 9 3950X, Core i7-10700K with 521 points and even the newer Core i9 10900 with 529 points. This means the Ryzen 5 3600XT will be great budget CPU this time for gaming with such high clock speeds.
Surprisingly, the Ryzen 7 3800XT has the same score of 531 much due to the fact that both of these CPUs have the same boost clock speed of 4.7 GHz. Interestingly, the AMD Ryzen 9 3900XT with just 4.8 GHz boost clock speed blows the competition, scoring 542 points, higher than the latest Intel Core i9-10900K with 5.3 GHz boost clock speed.
The existence of these CPUs is confirmed and we can expect AMD to launch them sooner to counter Intel. This single-threaded performance with Zen 2 can be really bad news for Intel as we know Ryzen 3000 desktop processors are already best selling and if these CPUs arrive then they will give an extra oomph to the gaming market which Intel targets at.
Sources: Hardware Times
Do check out:
😎TechnoSports-stay UPDATED😎