The whole world is going through a very bad phase right now. The Coronavirus pandemic has affected the health of millions of people and has also dealt huge damage to the world economy.
There are many people working relentlessly day and night to help others fight against this pandemic. These people deserve all the recognition for their hard work.
Premier League club Tottenham Hotspur have launched a campaign "#HotspurHeroes" in a bid to recognise their fans who are working on the frontline. They aim to celebrate these special individuals for their contributions and give their fans the chance to nominate those deserving of recognition at this time.
The fans can nominate anyone who deserves to be recognised for his/her work in order to fight COVID-19. Nominations can include any Hotspur fans currently working on the frontline. These can range from health and social care workers, teachers, police and emergency response officers, supermarket and public transport staff and volunteers to many more who continue to fulfil essential functions, despite the difficult circumstances.
Hugo recently caught up with our first Hotspur Hero, NHS worker Danielle Morrish, to hear more about her fundraising efforts.

📲 Nominate your Heroes using #HotspurHeroes!#THFC ⚪️ #COYS pic.twitter.com/P1iHf7Z4Yh

— Tottenham Hotspur (@SpursOfficial) May 26, 2020
Danielle Morrish is the first Hotspur Hero
Danielle Morrish is an NHS receptionist from London. She has worked relentlessly throughout this pandemic. More importantly, she hasn't stopped there but has gone one step further in support of the NHS organisation. She has raised over £2,200 for NHS Charities via a sponsored walk.
Tottenham captain Hugo Lloris met with her to know more about her fundraising efforts for NHS Charities. She has been given the recognition she deserves.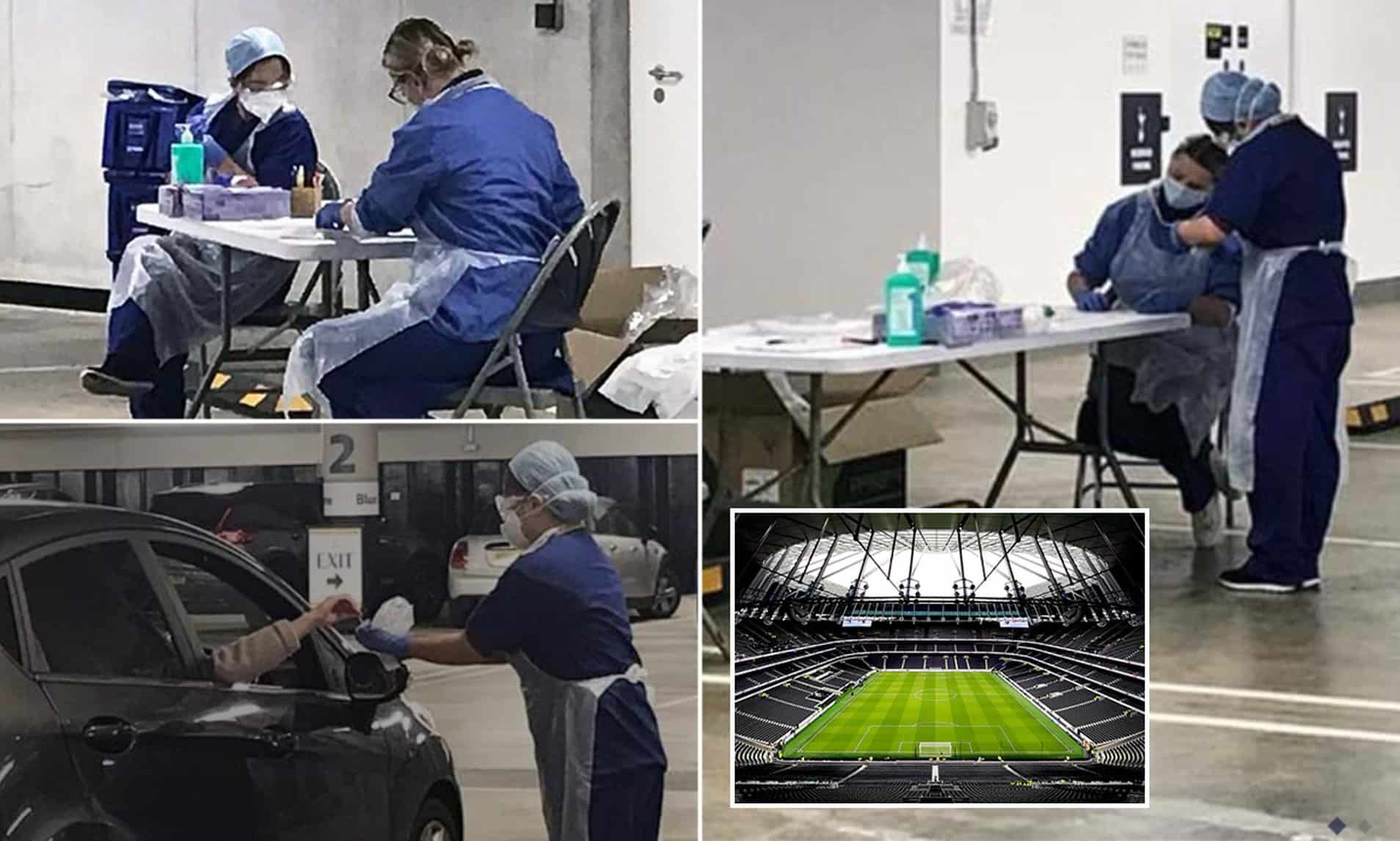 Nominate your #HotspurHeroes
You can also nominate a Tottenham fan who is fighting on the frontline in this time of need. They will choose the most deserving #HotspurHeroes among all the nominations each week and tell their stories on the official Club channels.
You can submit your nominations by emailing at [email protected] with the following information:
• Name of Hero and where they are from
• Occupation
• Why they are being nominated
• Your contact details
You can also show your appreciation for these heroes on social media using the hashtag #HotspurHeroes.
Tottenham Hotspur is trying to motivate the Heroes to continue working for the society. People like them deserve a lot more recognition which we won't be able to give them. But this initiative by Tottenham is a step towards the right path. They have also made their stadium available to be utilised by the NHS and as a food distribution hub for local people.
Do check out:
All the latest 2019-20 kits of football teams from all over the world are now available on Tech2Sports. Superior quality kits at the lowest price guaranteed. Show your support for your favourite club and country by wearing their colours.