When all AMD fans are eagerly waiting for Ryzen 4000 desktop processors, a user over on the Chiphell forums has posted some interesting facts about AMD's upcoming Matisse refreshed processors. We've already seen a bunch of AMD Ryzen 4000 Renoir desktop processors so spotting these CPUs aren't that much surprising.
Considering what Intel has been doing the past a few years now, AMD seems to be following the same path as well. The user posted the clock speeds of the rumoured Ryzen 9 3900XT, Ryzen 7 3800XT, and Ryzen 5 3600XT processors.
As per the user, the 12-core Ryzen 9 3900XT will be featuring a 4.1 GHz base clock and a higher boost clock speed 4.8 GHz. This is actually 300 MHz higher from the base clock and 200 Mhz higher from the boost clock of the current Ryzen 9 3900X.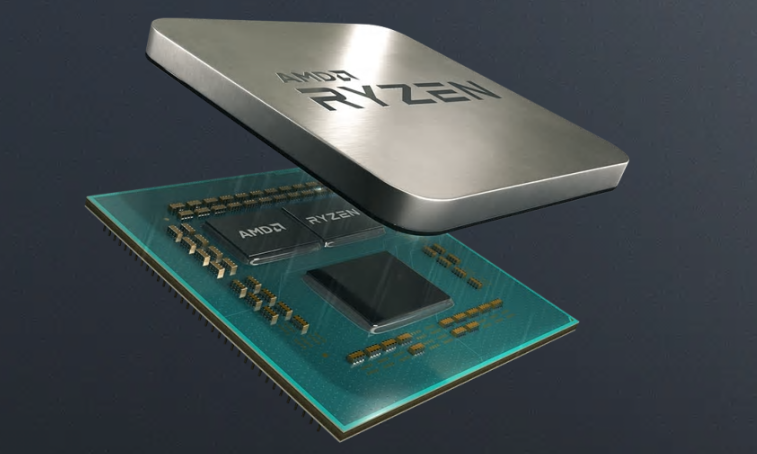 While the rumoured 8-core Ryzen 7 3800XT will have a 4.2 GHz base clock and a higher boost clock speed 4.7 GHz, this is significantly higher than the current Ryzen 7 3800X with 3.9 GHz base and 4.5 GHz boost clock speed.
On the other hand, the Ryzen 5 3600XT will feature a 4.0 GHz base clock and a higher boost clock speed 4.7 GHz which is actually 200 MHz higher in terms of base clock speed and 300 MHz higher in boost clock speed. If AMD has done so then it follows a pattern in increasing clock frequencies.
We know how capable this Zen 2 architecture is and if these CPUs do actually come in existence then this can blow off Intel who is touting its high clock speeds with its recent 10th gen Comet Lake-S desktop processors. This can be a good move in utilizing its existing architecture and crippling Intel with higher clock speeds.
Also, this can be a move to actually lure gamers away from Intel, who is focusing on gaming primarily. For now, these Matisse refresh is just rumour but it may become true who knows? we might see these CPUs along with Renoir desktop APUs launched soon to maintain the desktop market supremacy which AMD is used since for quite some time now.
Do check out:
TechnoSports-stay UPDATED😎