In the CES event this year, we have witnessed a lot of cutting edge technology products. As a participant, Lenovo also displayed their products, mainly ThinkPad Laptops, alongside lots of accessories too. One of those was TrackPoint Keyboard II which is now available for booking.
As this is a new one and the second version of TrackPoint as well some improvements are obviously expected. The authority replaces the entire layout design with the layout of ThinkPad X1. Besides, to improve the connectivity they equipped a better Bluetooth transmitter/receiver.
This keyboard supports only Windows and Android devices. And that is through wireless connectivity i.e. Bluetooth or Bluetooth Transmitter. Though there is also a Type-C port for wired connectivity.
The company says this keyboard can run up to two months against only one full charge. After that, you can charge it up again using the Type-C port.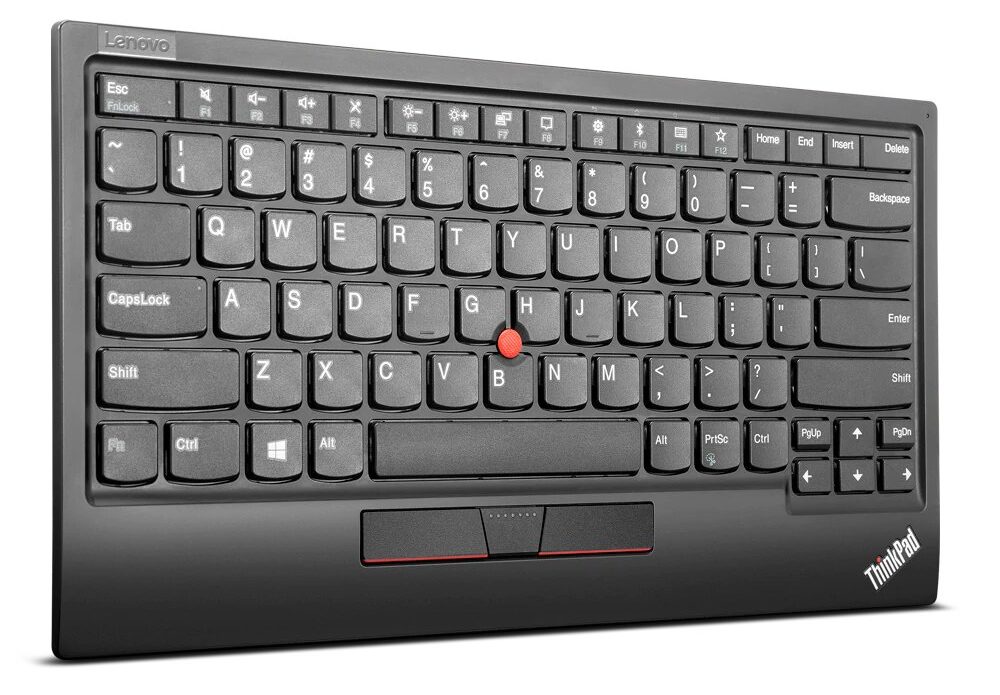 Lastly, this TrackPoint Keyboard II also has a red round shaped TrackPoint key as the previous model. This button helps to handle a pointer smoothly even without any mouse. Along with it, the 6-point entry support is also there.
As I already mentioned in the title, this new ThinkPad keyboard is now ready to reach you. But you need to spend $99.99 for it and you can order it from here.
Do Check Out 👇🏼