Barcelona were two points ahead of Real Madrid with 11 games remaining when the campaign was suspended in March due to the Coronavirus pandemic. But Real Madrid defeated Barcelona in the El Clasico and went ahead in the league table before they slipped up the lead.
Real Madrid and Barcelona were alternately in the top spot of the league table throughout the campaign, so it would be unfair to judge Barcelona as the league champions.
Real Madrid goalkeeper Thibaut Courtois has rejected Barcelona boss Setien's idea of awarding his team the LaLiga title if the season is not completed.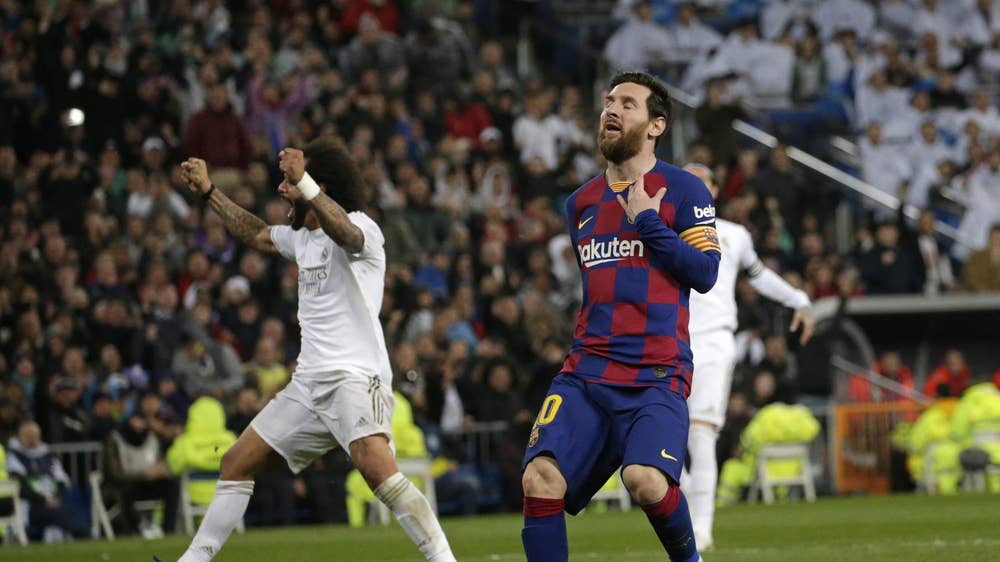 Courtois told Belgian TV: "They tied once against us, and lost once, so we showed them that we are a better team, but we're still two points behind."
"So I don't really agree with that. In England, I could understand if Liverpool become champions. I don't know how many points they are ahead. Then I can understand that they make them the champion. What do you do with those that are supposed to go up and down? I think the economy, the TV money plays a big role in that. It's difficult."
"I'd like to finish the season. I think a championship is based on all the matches that have to be played. It's 11 games too early to decide on a champion. If we have to choose a champion before we're done, then I find it's better not to award a champion."
He further added: "We are two points behind Barcelona, so it's still possible we can be champion. So it's unfortunate if the season is cancelled."
"For example, in France there were two teams that dropped, they maybe could have saved themselves, they won't like that. In Holland, no team will be champion, no team is rising or falling, it's unfortunate for guys from the second class who couldn't rise up.
"So if they decide this morning to stop the competition and Barcelona is named champion, I also wouldn't find that completely right."
Do check out:
All the latest 2019-20 kits of football teams from all over the world are now available on Tech2Sports. Superior quality kits at the lowest price guaranteed. Show your support for your favourite club and country by wearing their colours.
If you're a Barcelona fan, then check this out:
1. Home Kit
2. Home Kit (Full Sleeve)
3. Away Kit
4. 3rd Kit
5. Mobile Cover
If you're a Real Madrid fan, then check this out:
1. Home kit
2. Home Kit (Full Sleeve)
3. Away kit
4. 3rd kit
5. Mobile Cover