Many of us do not require a high-end PC for basic stuff and work, so we look for an ultra cheap gaming PC. Well, gaming at 1080p is not everyone's prime requirement so decent 720p gaming experience can satisfy a lot of people. For basic work a dual-core CPU can give you better performance if paired with right components.
So, if paired with SSD and a dual-channel RAM any CPU will perform well, especially when we are choosing the latest AMD Athlon 3000G APU with integrated Vega graphics. Here are the components of the build:
AMD Athlon 3000G Desktop Processor with Radeon Graphics
Price: $54.99
2 cores and 4 processing threads for smooth and responsive computing
Advanced AMD Radeon Graphics built-in for 720p esports gaming out-of-the-box
Cutting-edge 'Zen' processor architecture has the power you need to harness the power of graphics card upgrades for HD+ 1080p Gaming
The new Athlon 3000G is Unlocked for Overclocking
35W TDP, near-silent cooler included
A great budget APU that has both CPU and GPU performance to handle most of your daily tasks as well as decent 720p gaming too.
Buy from here: https://amzn.to/2z0yQV5
MSI ProSeries Micro-ATX Motherboard
Price: $54.99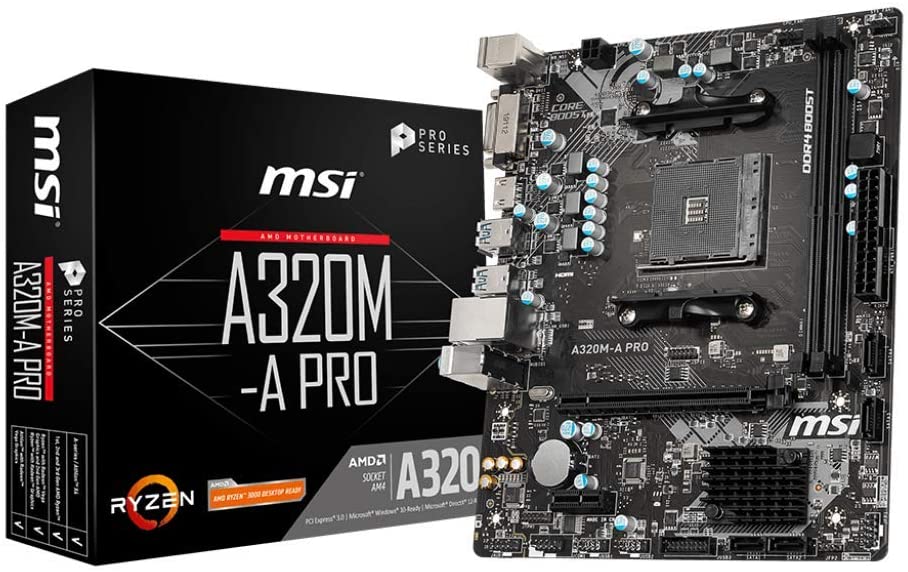 Supports 1st, 2nd and 3rd Gen AMD Ryzen for Socket AM4
Audio Boost: Reward your ears with studio grade sound quality.
Supports DDR4 Memory, up to 3200 (OC) MHz
DDR4 Boost: Advanced technology to deliver pure data signals for the best performance and stability
Core Boost: With premium layout and fully digital power design to support more cores and provide better performance
A basic A320M motherboard will be enough to suffice your requirements, obviously you can go for a B450 one if you have budget to overclock this unlocked APU.
Buy from here: https://amzn.to/2KQuzpI
Patriot Memory Viper 4 Series 3000MHz (PC4 24000) 8GB Dual Channel
Price: $42.99
Performance DDR4 Memory Kit, Capacity: 8GB (2 x 4GB)
Base Frequency: PC4-17000 (2133MHz); Tested Frequency: PC4-24000 (3000MHz) with XMP 2.0 enabled
Base Timings: 15-15-15-36; Tested Timings: 16-18-18-36 with XMP 2.0 enabled
Voltage: 1.35V; NON-ECC Unbuffered DIMM; Intel XMP 2.0
Heat spreader: Anodized Aluminum
A fast dual-channel RAM is always appreciated if you use an AMD processor.
Buy from here: https://amzn.to/2ycsaDi
Rosewill Micro ATX Mini Tower Computer Case
Price: $59.95
Sleek design suitable for DIY gaming PCs and office style systems; compact and sturdy steel/plastic construction for lasting performance
Spacious interior with four expansion slots, one external 5.25" drive bay, two internal 3.5″ Drive bays and two internal 2.5″ Drive bays; supports a mini ITX or MicroVAX motherboard
Great cable management for clean and simple PC build; includes one pre-installed 80mm fan for optimized airflow and heat dissipation
Convenient top I/O topple panel with one USB 3.0, two USB 2.0 and audio in/out ports for easily connecting various peripherals
A standard PC cabinet with decent options and cooling, great for an entry-level PC and enough room for upgrades in the future.
Buy from here: https://amzn.to/2YvbilI
EVGA 400W Power Supply 
Price: $42.43
EVGA 400W N1 Series
Fan Size / Bearing: 120mm Sleeve Bearing – Quiet and Intelligent Auto Fan for near-silent operation
Heavy-duty protections including OVP, OPP, and SCP
A 400W PSU will be enough for this PC build and in future if you buy a GTX 1650 or 1660, this PSU will be enough to handle.
Buy from here: https://amzn.to/2YqsCIu
Silicon Power 256GB SSD 3D NAND Internal SSD
Price: $35.99
3D NAND flash are applied to deliver high transfer speeds
Remarkable transfer speeds that enable faster bootup and improved overall system performance. The advanced SLC Cache Technology allows performance boost and longer lifespan
7mm slim design suitable for Ultrabooks and Ultra-slim notebooks.
Supports TRIM command, Garbage Collection technology, RAID, and ECC (Error Checking & Correction) to provide optimized performance and enhanced reliability.
An SSD is always preferred for a fast day-to-day experience and if you do need more storage, add an hard disk at your own bucks.
Buy from here: https://amzn.to/35nXU4q
So this simple PC build will help you do your basic stuff like browsing, Microsoft Office stuff and yes a decent 720p gaming as well. As an entry-level PC this PC will give you the oppurtunity to work with for quite some time and if you need an quick upgrade then the AM4 socket has lot of cheap options for you to upgrade.
Do check out:
😎TechnoSports-stay UPDATED😎