In 2020, the smartphone market has seen a number of devices being launched and the Q1 of 2020 was not very much affected due to the lockdown until the last few days of March.
Various smartphone giants brought the budget to high-end flagships to the market this year. But according to Canalys, the overall market grew by a whopping 12% year-on-year for Q1 2020, with shipments hitting 33.5 million units.
Much expectedly, Xiaomi continued to rule the market to secure it's no 1 spot, managing to increase its lead with a market share of 30.6 percent. The Chinese smartphone giant shipped 10.3 million smartphones in this quarter which market their annual growth as 8.4%.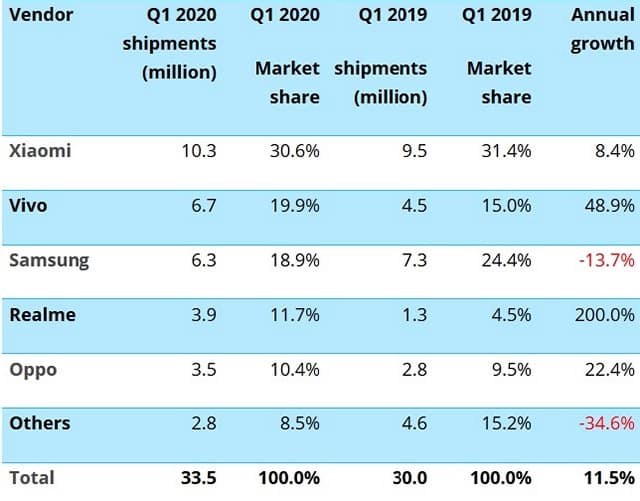 The surprising part comes now as Vivo who was just behind Samsung both in terms of market share and number of units shipped has ultimately overtaken the South Korean giant by 1% margin.
Vivo has increased its shipments about a whopping 48.9%, to replace Samsung and becoming the second-largest smartphone vendor in the country. As per the report, Vivo has shipped 6.7 million units in India in Q1 2020, grabbing a market-share of just under 20%.
Samsung has shipped 6.3 million units, seeing a 13.7% year-on-year decline in units shipped. Still, Samsung holds 18.9% market share while Realme and Oppo made to the top-5 with 3.9 million and 3.5 million units, respectively.
Realme holds 11.7% market share while Oppo has 10.4% of it in Q1 2020. If compared with last year, Realme has seen a whopping 200% increase in smartphone sales while it's parent company managed to increase by 22.4%.
Much expectedly, Canalys says that the Indian smartphone market will have a bad second quarter because of the pandemic, as the lockdown remains in force at least up to May 3rd which is likely to increase further.
In the meantime even if the lockdown gets over the economic crisis will not allow Indian people to afford smartphones at the rate they previously used to buy. Not to forget the fact the increased GST rates on smartphones will make things even worse.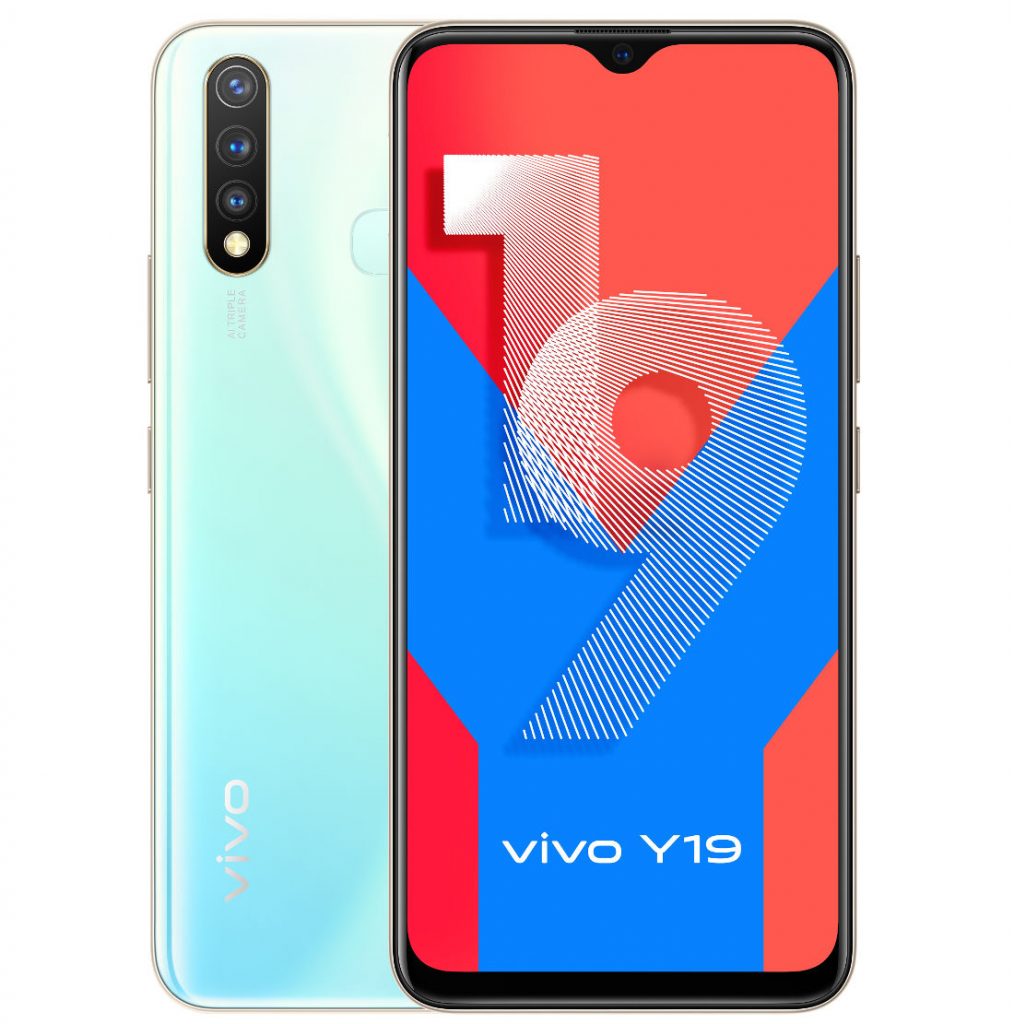 Obviously, smartphone vendors will struggle with supply issues in the coming months. If the government relaxes the lockdown and allow e-commerce then still we could see sales of smartphone but not at the tremendous rate as it is in India.
According to Canalys analyst, Madhumita Chaudhary, the consumer demand will likely improve once the lockdown restrictions are lifted, but "worker availability, which depends heavily on opening state borders and allowing public transport, will be a key issue for vendors and ODMs".
She also said the fact that the online channels will outperform offline channels significantly as the fear of the virus will prevent most of the people from going to retail stores or shopping malls.
Do check out:
😎TechnoSports-stay UPDATED😎