Finally Facebook has responded to the rising popularity of the Zoom app amid lockdown for COVID-19. Zoom is being used by several organizations for creating an online conference gathering. As reported by several agencies Zoom is not a safe platform for its users as millions of users' data is being hacked by hackers from Zoom.
Facebook is now coming into the scene with a new feature known as Messenger Room, an innovative idea to rival Zoom and to provide utmost security unlike the later. Though it is still unknown if we can share our screen just like Zoom and the latest feature of Messenger app during a video call. This is the main thing needed during a conference group call for an organization.
Messenger Rooms can be created by any individual or within a Facebook group. The creator of the group can see, add, and remove anyone anytime. One can also join the meeting even if they do not have any Facebook account. They have to accept the meeting link shared by someone and can by clicking on it they can directly enter the video conference. Interestingly the Room can accommodate up to 50 members within it with no time limit, unlike Zoom.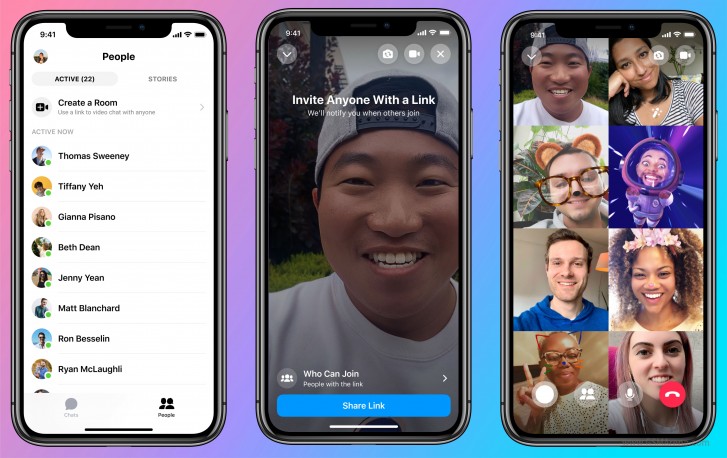 The creator can lock the room totally anytime to prevent the addition of any participants. Although the group room will remain open for its members by default. If anyone joins a Room through the Messenger app, they can play with AR effects and new features like immersive backgrounds and mood lighting in it.
The features of Rooms are yet not "end-to-end encrypted" as "there are significant challenges" while providing such advanced and complex encryption for video calling with large groups of people. Messenger Room content is encrypted between participants and the Facebook servers, that are "placed in only a handful of countries that have strong rule of law". The company also promised that it will not monitor or record the video calls.
Facebook is still actively working in the process of "end-to-end encryption" for more security purposes as it is a great challenge for the company while managing it over a large group of people. Messenger Rooms feature is rolling out in few countries this week and will roll out for the rest of the countries in the coming weeks.
#StayHome
#StaySafe