Yesterday, we got some Geekbench scores of the new Ryzen 3 3100 and Ryzen 3 3300X processors. It was compared with an old Core i7-7700K which the Ryzen CPU completely destroyed (Ryzen 3 3300X) even though we know how cheap these new CPUs will be.
Now we have a fair comparison, because the latest leak by @TUM_APISAK gives the right comparison to this new Matisse chip. The Ryzen 3 3300X is up against the upcoming Intel Core i3-10300 at the 3DMark's Time Spy benchmark.
In the coming weeks it's very likely for us to see more Comet Lake-S desktop CPUs up against various Ryzen processors because soon the Intel CPUs will be making through the market. However, these two new budget Matisse CPUs can be very troublesome for Intel.
| | AMD Ryzen 3 3300X | Intel Core i3-10300 |
| --- | --- | --- |
| Cores/threads/TDP | 4/8/65 W | 4/8/62 W |
| Time Spy CPU score | 5,395 points | 5,221 points |
| Price | US$120 | US$150? |
The question until now that prevailed was whether the new Ryzen 3 3300X is powerful than the new 10the Gen Core i3, and yes it is. The AMD Ryzen 3 3300X scored 5,395 points while the Core i3-10300 managed to grab only 5,221 points.
It's not a huge difference but still the Ryzen CPU wins by 3.3% but ultimately there will be a lot of factors which will make users decide which side do they want to go for. Obviously the Matisse CPU will draw lesser power due to the 7nm process even though rated at 65W TDP.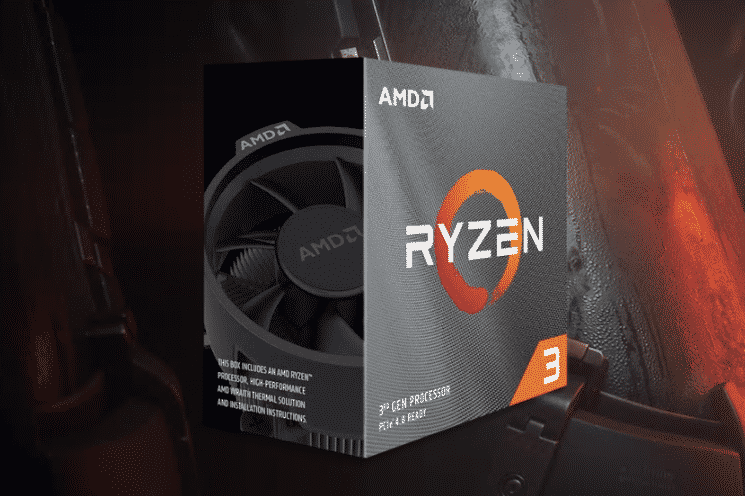 While the Intel counterpart which is rumoured to have 62W TDP is bound to draw more power because of its poor architecture. Both of the CPUs have same 4 cores and 8 threads along with similar clock speeds, 3.8/4.3 (AMD) vs. 3.7/4.3 (Intel).
But one thing to notice will be that the Intel CPU is supposed to cost $150 whereas the AMD one is just $120. Also the fact remains that the new Intel CPUs will have a costlier motherboard than the cheaper AMD solutions, now the choice will be yours to pick your side.
Do check out:
😎TechnoSports-stay UPDATED😎