After complications over both Lautaro and Neymar deals, the Blaugranas are planning for their Plan B or a second striker i.e. the German striker Timo Werner. RB Leipzig had an amazing season this year and obviously, some of its credits go to Werner, no doubts regarding this.
He's on the front page of Mundo Deportivo on Friday and the news is that both Eric Abidal and Ramón Planes have been in touch with Werner's father and reportedly they have met him in Germany to talk about his son's future.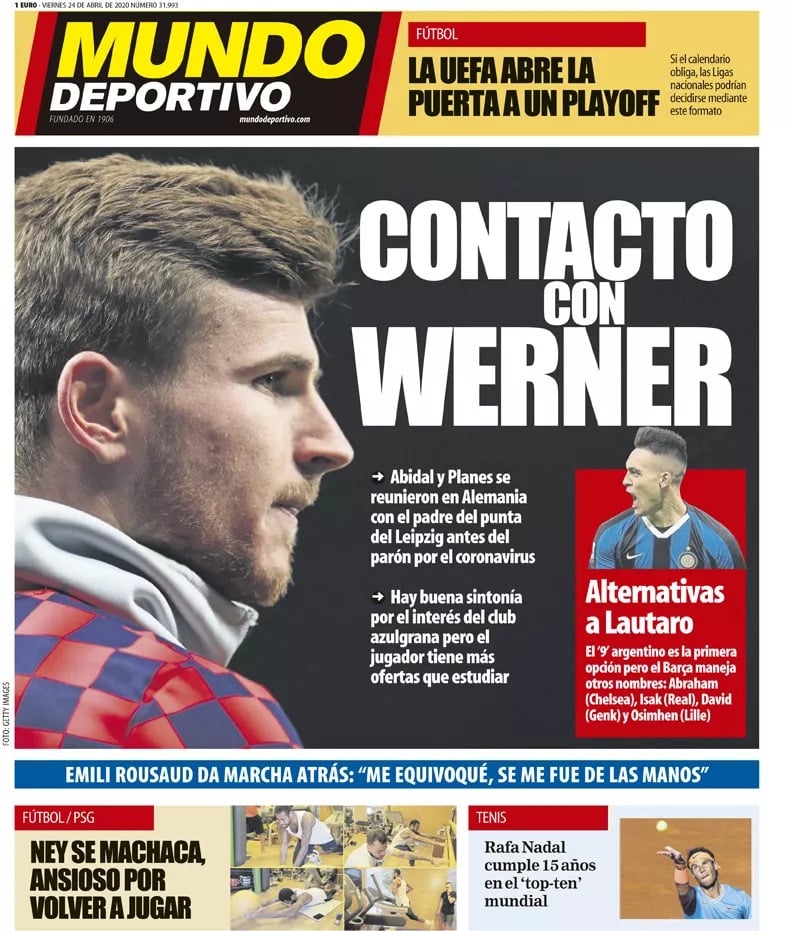 The report even goes on to say that even though Lautaro Martinez remains their top target, but the Catalans are aware of the fact that the deal will be a difficult one to pull off and so they are keeping Werner lined because a lot of European clubs will be jumping to sign him.
Both Abidal and Planes have travelled to Germany in March to talk to Gunther Werner to see if his son was interested in playing at the Camp Nou.
Timo Werner's 52 million euros release clause is a tempting option for every club now as there's an economic crisis going on and considering his quality as well. MD has finished off by saying that Barcelona is left with a good feeling, although the striker is flooded with many offers now.
Do check out:
😎TechnoSports-stay UPDATED😎