After a lot of speculation regarding the young Argentine's future at the San Siro over Barcelona's interest to bring him at the Camp Nou, there's a new turn seen at the front pages in Spain on Thursday.
Sport has reported that Inter Milan have made a move in the ongoing transfer saga and are planning to retain the 22-year old. The headlines say 'Counterattack for Lautaro' with the Catalan daily reporting that Inter is going to offer their striker a tempting new deal soon.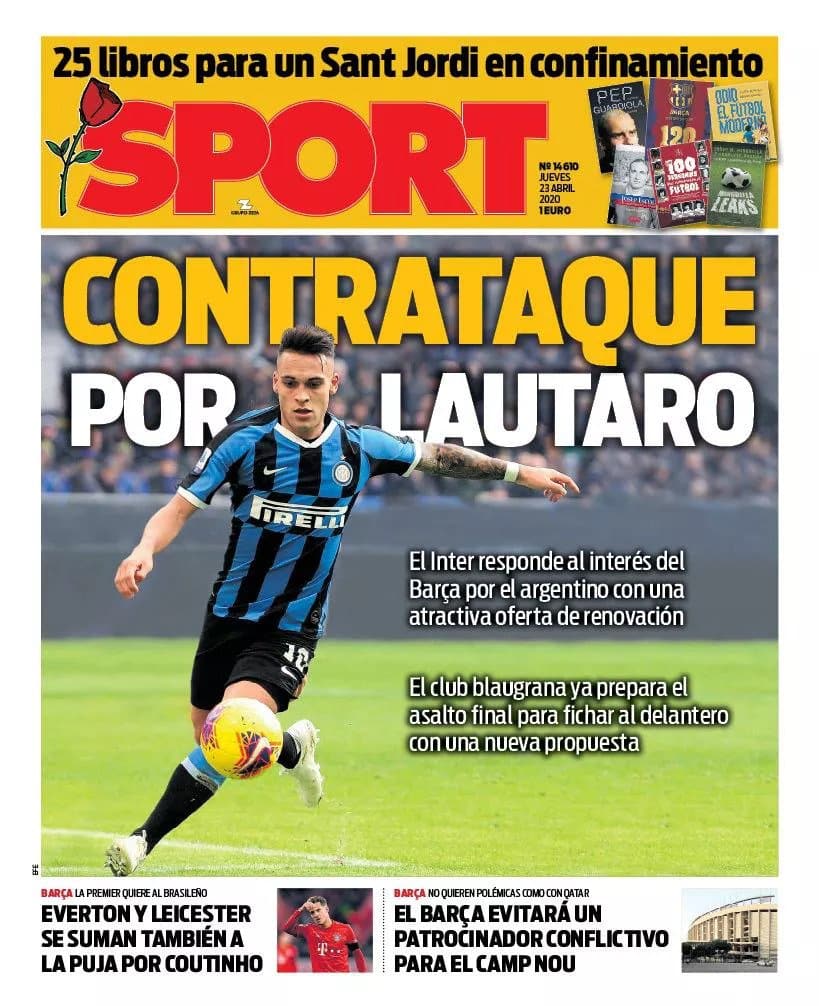 This might be an intelligent move from Inter as this means it will become more harder for Barcelona to bring Lautaro if he agrees to a new deal at the club. Obviously, they do not have any strong intentions to stop the Argentine forward from going elsewhere but want to make things harder for other clubs to sign him.
Barca is keen to pay Martinez's release clause of €111 million which is only valid for two weeks in July, so if Inter offers him a new deal that doubles his salary and does not include such a clause then Barca will find it very difficult to pursue their transfer target in this economic crisis.
The Blaugranas are keen to sign Lautaro even if they have to part ways with players like Nelson Semedo and Carles Alena to make the deal sweeter. Inter Milan is ready to offer Martinez a five-year deal, with the option of two more years, that will give him around €7m a season.
Do check out:
😎TechnoSports-stay UPDATED😎