World Health Organization already said that keeping a social distance from others or using face masks are not the only ways to keep yourself away from corona infection. You need to take care of your hands too. Washing hands frequently for 20 seconds each time is important too.
A group of developers and designers from Samsung Research Institute – Bangalore come is front for help so that you can maintain your hand hygiene. They came with a wearable app called "Hand Wash" for the Galaxy Watch.
Set Daily Reminders:
This app contains the preliminary and basic features to Set Reminders for hand wash. There are eight reminders per day as default. But you can add more or reduce as per requirement.
Timer:
Health experts said washing hands for at least 20 seconds is necessary. Otherwise, it will not be beneficial. So, the SRI-B team added a timer of 25 seconds. The duration is fixed. The extra seconds are there to represent the on/off and soap taking time. It will release an alert when the countdown ends.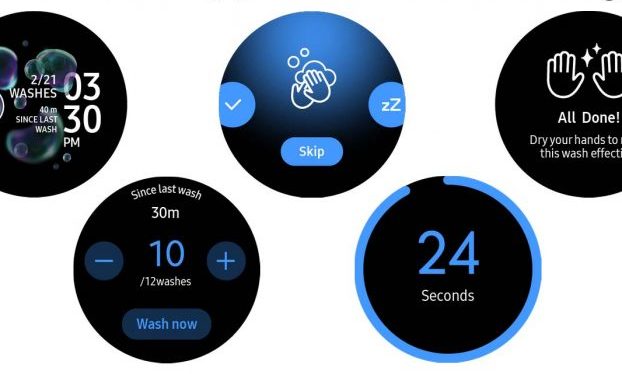 Track Hand Wash Habbit:
You can track your habbits over a period through this "Hand Wash" app. Even, the track report can be set as watch face. It will help you to stay updated about your own.
If you miss any of the scheduled tasks, the app will knock you. You just need to stay alert, keep your hands clean, and maintain social distance. Galaxy Watch users can download this app from the Galaxy Store. Hope, the coronavirus pandemic will recover soon.
Do Check 👇🏼