LG has officially revealed the first promo video of the most rumored and new Velvet device which was on the verge of the announcement. The company revealed a few sketches and details of the Velvet device from which we concluded that it will be a mid-range 5G smartphone with a new design.
The video shows the full-body design of the LG Velvet smartphone and at the end of the video, it confirmed all the colour options and Snapdragon 765G chipset. It is still not known whether the phone will support 5G or not as the chipset is designed to support 5G under the hood.
The design of LG Velvet is said to be inspired by nature where the rear camera sensors are inspired by raindrops, as the camera's sensors are getting smaller from top to bottom.  The main camera sits slightly above the surface while the other two lenses lie seamlessly under the smooth glass. This tactilely pleasing design layout offers the added benefit of taking up less space on the rear of the phone for a cleaner, sleeker overall look.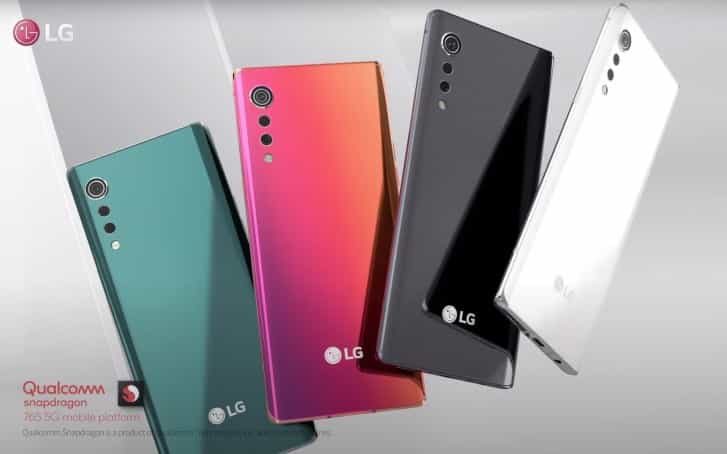 In the video, we saw that the Velvet series will feature a triple rear camera, drop notch design, Snapdragon 765G processor and four colour options – Green, Black, White, and some gorgeous gradient that goes all the way from purple through orange and pink to some sort of yellow-ish pearl hue. As mentioned by the company that it will be a mid-range series, it has not officially any pricing segment for the series yet.
#StayHome
#StaySafe