For quite some time, I've been looking for a complete video converting tool and then I got to know about the WonderFox HD Video Converter Factory Pro which seems lucrative with loads of features.
It is all-in-one video process software, which focuses on video converting, video encoding, video editing, video downloading, video recording and much more. This software is an ultimate tool which lets you do a lot of work all at one place at the expense of just $29.95.
With such bunch of features, the software is relatively lighter and has a file size of just 85 MB, the video editor is an awesome feature to have, the audio & video converter is very handy as you convert any audio or video into 500+ formats and devices.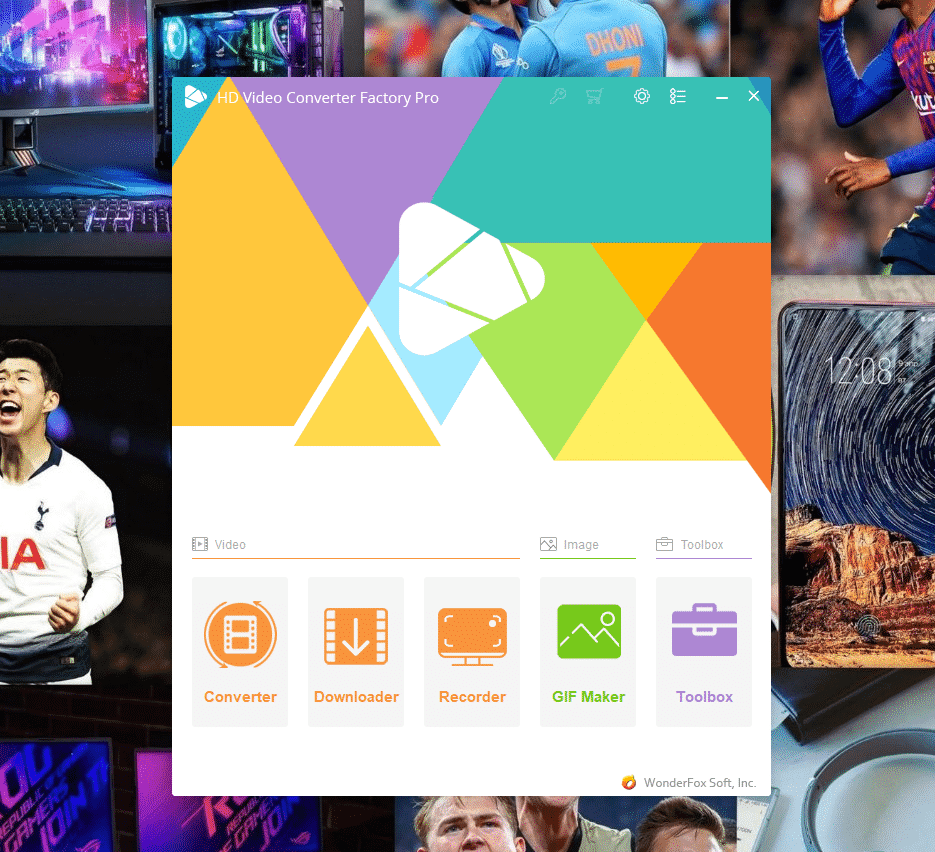 Tech Specs:
Operating system: Microsoft® Windows® 10/8.1/8/7 and lower.
Processor: Intel®, AMD®, 1.5 GHz or higher.
Graphics card: NVIDIA® GeForce® series, Intel® HD Graphics, AMD Radeon™ series.
Display: 1200 × 768 screen resolution or higher.
RAM: 1 GB or higher.
Hard drive space: 300 MB available hard disk space for installation.
Here is a list of features that the WonderFox HD Video Converter Factory Pro software provides you with along with my thoughts on them:
Video / Audio Converter
The main highlight of this software is obviously this strong converter which supports MP4, AVI, MKV, MOV, MPG, MTS, M2TS, H264, DIVX, XVID, MPEG4, WAV, MP3, AC3, AAC, DTS, iPhone, Samsung Galaxy, Huawei Mate, and 500+ formats and devices. With such wide range of formats you can basically convert any format you'd like to.
This HD conversion software supports the newest H265(HEVC), VP9 encoder and other h-video formats. Pratically you can take a video and convert into any format, compress it or change it to a high resolution one, the software can handle it easily.
The best part is you can export the video into suitable formats for any kind of devices and there's a huge list of it from various OEMs and manufacturers, yo can easily find the device you are targeting for. Having selected the video format that supports up to 3840*2160 resolution you can run the converter and it will easily edit your videos / audios.
The compression is indeed very well, and if your PC supports hardware acceleration, the software works even faster. You easily convert a low resolution video to a higher resolution one with the software and truly the Picture Enhancement Tech works well as it can convert a blurry video to a higher quality one.
Overall the converter is a great feature to have and I am truly impressed with its speed & efficiency.
Video Editing
So this is a complimentary feature added by Wonderfox and it has some basic features including effects, filters, crop, trim, rotate, merge. These are handy features that are great to have besides the converter but you cannot expect this to be a professional one like Adobe Premiere or Final Cut Pro.
Features like split-screen, watermark, subtitle are well appreciated because they are useful to make final changes before you export / convert your video. Overall, the editor is great for basic stuffs only.
Online Video Downloader
This is another great addtion to this handy software, yes, the WonderFox HD Video Converter Factory Pro can also download YouTube videos or audio with subtitles. You can download videos from Vimeo, Facebook, Twitter, Dailymotion, LiveLeak, Metacafe, Vevo, SoundCloud, Yahoo, Break and 300+ websites.
The best part is, you can choose the quality of video you want to download even 4K videos as well, you also can download any audio of a video separately too and select its format as well which you can readily change using the converter.
I tried to download one of Linus Tech Tip's video and the resolution support was up to 4K with a good file size that had no loss whatsoever. You can download the subtitles of a video as well, just paste the link of the video, it takes some time to analyse but after that, you have a lot of options to download your desired video.
Screen Recorder
Another handy feature that helps you record whatever is on your screen at the resolution of your display and you can select the quality of it as well. You can use it to record anything you want, such as games, video chat, tutorial, movie, etc.
There's an option to scale the part of the screen you want to record or you can record at the full screen as well. You can mute as well as record your video anytime you want to, this is really a great addition.
GIF Maker
A feature which is not seen quite often on softwares like this, it lets you easily create GIF Animation from video as well as pictures. You can trim a portion of a video and easily convert it to a GIF at a resolution and frame rate you want to.
Or, you can import a bunch of your pictures and make a dynamic GIF of them with the option of the resolution you want to and how many pictures you want to show per second. Overall, this feature too works very well.
Toolbox
This is a bonus, the Toolbox has four features: Photo to Video Maker, Split-screen Video Maker, Ringtone Studio, Subtitle Extractor. These features are quite rare to have and all of them packed into a single software.
Photo to Video Maker : Add a unlimited number of images and eaily convert them into a video according to your resolution as well as quality.
Split-screen Video Maker : A unique feature that lets you create a split screen video with up to three parts and can add up to three different videos. After adding them you can select the export quality, aspect ratio, the audio track of the video and export to a new video easily.
Ringtone Studio : Making ringtones have never been easier as this, you can make videos for both your Android and iOS devices with both options for phone ringtone and as SMS ringtone. Play the section of the audio you want to keep and trim it to export it as a ringtone.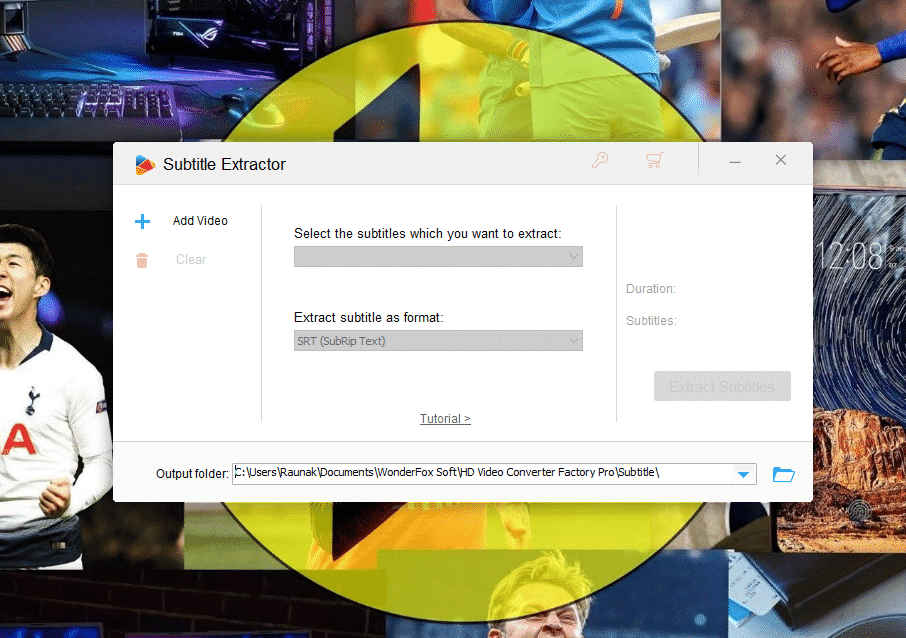 Subtitle Extractor : Another unique option that easily lets you extract the subtitle of any video you want to and gives you the option to choose the file format of the subtitle as well.
Overall, the Toolbox is my favourite addition to this software that enhances the functionalities and makes it easier to recommend the software to anyone.
Verdict
The WonderFox HD Video Converter Factory Pro is the true video converter software which you require for your PC. If all you need is audio/video conversion, this software gives you even more that you could have wished for.
Pros
Easy to use
Clean UI
Conversion works very well
Video Downloader is a great addition
The Toolbox is a great surprise
Cons
Video editing options are limited
The downloader takes some time to analyse the video
At just $29.95 this software is an ultimate video converting tool that you could have wished for, I am impressed with this software totally and recommend to those who are looking for one. The free version is already available to download, it's totally worth upgrading to the Pro version.
Do check out:
😎TechnoSports-stay UPDATED😎