Indian Premier League is arguably the biggest T20 tournament in the whole world. This cash-rich league attracts viewers from all around the globe.
IPL is like a festival for the Indians which runs for a month. This year, the 13th edition of the IPL was scheduled to begin from 29th March. But due to the Coronavirus pandemic, the whole of India was locked down until 14th April, initially. So, the IPL 2020 was postponed till 15th April.
Yesterday, Indian Prime Minister Narendra Modi announced that the lockdown has been extended till 3rd May. The Coronavirus has affected more than 11,000 people in India and over 400 people have died. So the Indian government is trying to enforce the lockdown to prevent the Coronavirus from taking more lives.

BCCI president Sourav Ganguly had previously hinted at the postponement of the IPL. He told: "Practically speaking when life has come to a standstill everywhere in the world, where does sport have a future in this. We keep monitoring developments. At the present moment, we can't say anything. And what is there to say anyway? Airports are shut, people are stuck at home, offices are locked down, nobody can go anywhere. And it seems this is how it's going to be till the middle of May."
After Narendra Modi officially announced the extension of the lockdown, a meeting was held regarding the postponement of IPL 2020. BCCI president Sourav Ganguly, BCCI secretary Jay Shah, IPL chairman Brijesh Patel, BCCI treasurer Arun Dhumal, and IPL's chief operating officer Hemang Amin were present in the meeting.
The Board has decided to suspend IPL 2020 indefinitely. They will again meet after 3rd May when the government will announce the new guidelines regarding the COVID-19 outbreak.
IPL broadcasters Star Sports and the eight franchises have already been informed of BCCI's decision of suspending the IPL 2020 indefinitely. An official announcement will be made soon.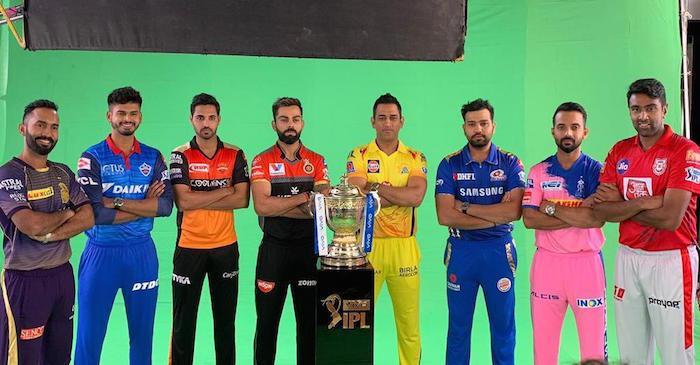 BCCI treasurer Arun Dhumal dismissed the speculations regarding the October-November window for IPL 2020. Dhumal told: "Everyone wants IPL to happen but let's have some clarity first. Tell me one thing. Firstly, if Australia is under lockdown for six months, how can we conclude that they will allow their players to travel from next month right away? What if the travel restrictions for its citizens are still in place. How will they come to India then? And don't forget that other boards also need to agree."
"Even if we are in a position to conduct a tournament, for international players, we need to give them a bare minimum time to do full-fledged training before we can start a tournament. All these factors can only be clear when we are in a position to discuss."
If BCCI fails to conduct the IPL this year, it will incur a loss of around Rs 2500 crores. Every franchise also gets a minimum of Rs. 150 crores, which they won't get if there's no IPL this year.
All the major sporting events which were scheduled in 2020 have also been postponed. Euro 2020 and Copa America have been shifted to 2021. All football leagues and other sports have also been suspended.
Do check out:
All the latest 2019-20 kits of football teams from all over the world are now available on Tech2Sports. Superior quality kits at the lowest price guaranteed. Show your support for your favourite club and country by wearing their colours.