The Mountain View giant's cloud gaming service is much appreciated by gamers across the globe. Even though only present in 14 countries as for now Stadia's wide game library and multi-device support with internet speed as low as 5MB/s makes things easier for gamers.
Even though it hasn't arrived in India, but it likely to say that they are widening their features before expanding their market. According to an APK teardown of the latest Stadia app by 9to5Google, there are a couple of new features that Google seems to be working on.

Touchscreen Gamepad
The major disadvantage of any cloud gaming services like Google Stadia, GeForce Now, Microsoft X-cloud, with multiple device support, currently is that they require a controller to control the games which indeed is ridiculous.

In fact, the demand for having on-screen controls is apparently so high that there are third party apps that trying to solve this problem.
9to5Google has reported that Google is working on implementing touchscreen controls in the Stadia app. The code also suggest that users will be able to adjust the size and layout of the buttons in the controller just like any shooting games like Free Fire or PUBG.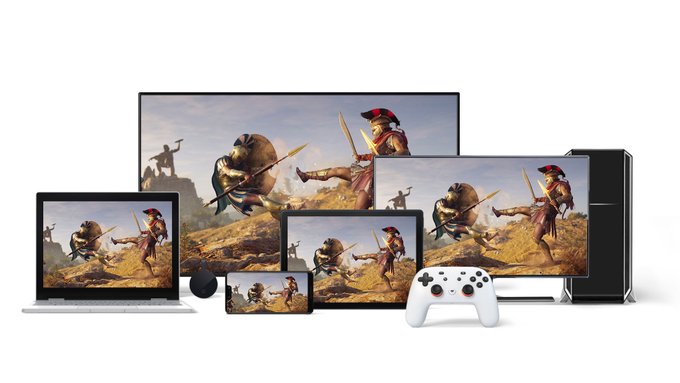 Android TV Support
9to5Google also found the evidence of Android TV support possibly coming to the Stadia app which falls in line with the rumours suggesting that Google will add Android TV support to Stadia this year.
The Stadia APK also reportedly mentions the support for the Android TV launcher and some more things hinting at that Stadia will be supporting Android TV OS rather than the old way of using Chromecast to play on your TV.
The features spotted in APK teardown might not necessarily make their way to release, however, these features do seem they will make its way to Stadia anytime soon because in this lockdown period, more gamers are using Stadia, more than ever.
Do check out:
😎TechnoSports-stay UPDATED😎