Braille was a revolutionary invention for blind and with fewer vision people. Through Braille technology, they were able to read and write easily and reduce their hunger for knowledge. In this computer and smartphone era, the TalkBack feature in a maximum of computing devices and physical Braille keyboards may available. But these are not enough.
Suppose one of our friends with very less vision needs to write a short e-mail quickly or need to short text reply. In this scenario, our friend needs to connect the physical Braille keyboard. This is time taking and the using time is very less. But, there was no option. Yes, there "was".
Google launched its virtual Braille Keyboard on Android yesterday. Now, our visually challenged friends can write any text, no matter to post on social media, to mail someone, or to give a reply without adding any physical Braille Keyboard.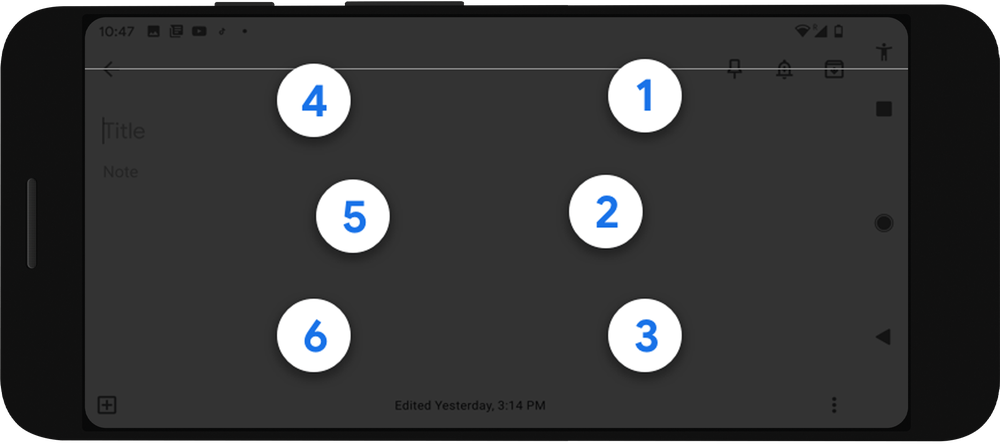 Google team developed this Keyboard with the collaboration of Braille Developers and uses. The reason is to make it familiar for those who typed using Braille before. A standard 6-key layout is used in it, where each key represents one of six braille dots. Our friends can use this keyboard wherever they need to edit text on an Android smartphone.
To use the Google virtual Braille Keyboard on Android, firstly turn on the TalkBack feature and follow the steps. You can switch between the normal keyboard and the braille keyboard just like you can switch between your regular and international language keyboard.
The Braille keyboard is already rolled out. Users of Android with version 5.0 or above can start using it. Only the English Language is available for now. Hoping Google will add more languages later.
"As part of our mission to make the world's information universally accessible, we hope this keyboard can broadly expand braille literacy and exposure among blind and low vision people"
Do check 👇🏼