The young Dutchman of Barcelona's midfield has spoken a lot about his pastime, exercises, about his team and his teammates. During his chat with the club's YouTube channel to talk about his first season at the Camp Nou, he revealed a lot.
He was asked about his daily routine and he told about his situation in the Netherlands back at his home where he managed to return before the lockdown. He also admitted his days at Barcelona, his training as well as his teammates.
"I don't really have an established routine but I try to have a little order: first we got out for a walk with the dog, then I have breakfast and then I do some running on the treadmill. Then I watch some series on TV and play with Jager, the dog."  
"The coaches send me daily programmes and they also ask us how it is has gone. It's good for us; we stay in shape, not like before, but as best we can."  
"I miss the day to day routine; going to the Club's training ground and seeing my teammates. It's difficult to sit at home and wait for everything to be ok but we have to do it. We have to be patient and we will be back training soon."  
He also spoke about his first six months at Barca, who was regular player for his team, and offered his thoughts on his performances, his favourite game so far and praised Ansu Fati.
"My favourite game is yet to come, but it was probably the 3-0 win against Dortmund at home."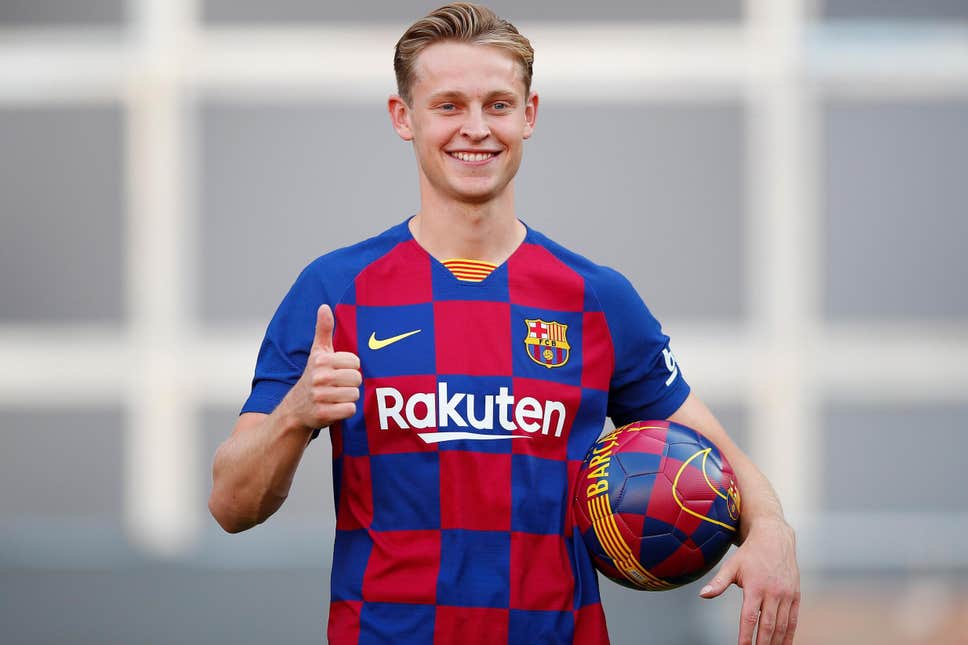 "Despite it being my first season I am playing a lot and I am very happy. However, I know that it could be better and I can play better than I have so far."  
"All the players are really good. The one who has surprised me is Ansu Fati because I didn't know about him. He is of real quality."  
Both the youngsters Ansu and Frenkie de Jong have had some amazing matches for his team be it Barca's 5-2 win over Valencia in September at the Camp Nou where De Jong scored his first Barca goal or their Champions League matches against Dortmund or Inter. Frenkie also showed his jersey collection that included the likes of Lucas Moura, Kylian Mbappé.
Source: FC Barcelona Blog
Do check out:
All the latest 2019-20 kits of football teams from all over the world are now available on Tech2Sports. Superior quality kits at the lowest price guaranteed. Show your support for your favourite club and country by wearing their colours.
If you're a Barcelona fan, then check this out:
1. Home Kit
2. Home Kit (Full Sleeve)
3. Away Kit
4. 3rd Kit
5. Mobile Cover
😎TechnoSports-stay UPDATED😎