In today's data-driven world, cloud gaming is taking a new direction globally. More and more gamers today are loving the concept of cloud gaming which gives one the ability to play anywhere on any device.
Cloud gaming is getting more popular because people are finding it easier to just game from any device at their own choice only with a good internet connection. Many of the gamers do lack great CPU or GPU so instead of upgrading them, they are finding easier to game remotely on a powerful gaming server instead.
According to new market analysis, the cloud gaming sector will grow at a compound annual growth rate (CAGR) of 15.7% between 2020 and 2027 until it attains a value of just over $56 billion. New technologies such as 5G and extended-reality (XR) platforms will help cloud gaming to evolve in the near future.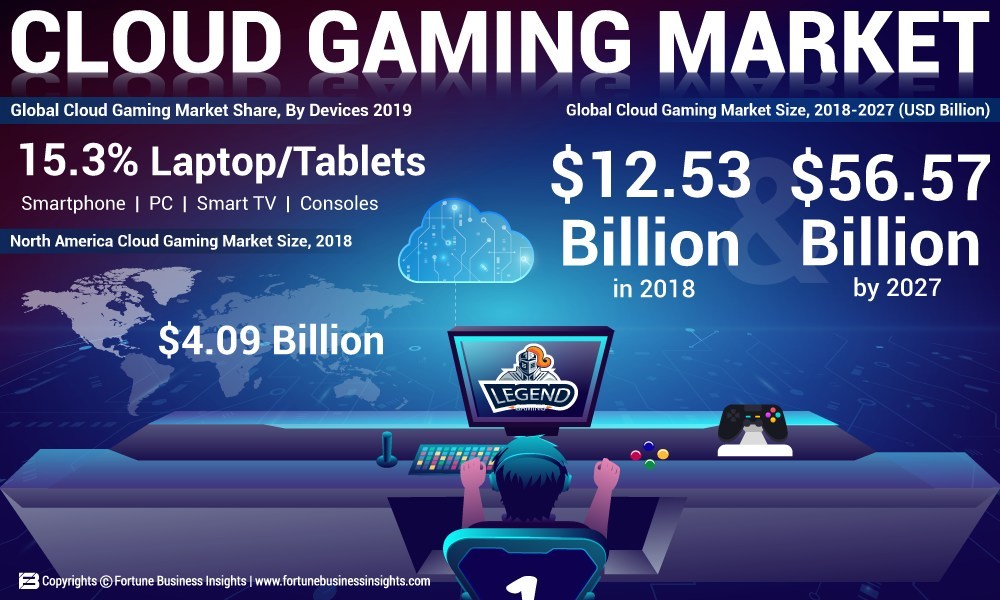 The reports also believe that this market will be bolstered by relevant partnerships like the one between Tencent and NVIDIA in order to drive their respective contributions to this market. NVIDIA has started its own cloud gaming services called GeForce NOW which is facing some hard time in maintaining a huge game library.
Tencent has reportedly integrated more of its hardware partner's graphics power by the development of gaming servers specifically designed to connect up to 8 Pascal-based Tesla P100 GPUs using NVLink. This is indeed the first market-specific cloud rig which is well optimized.
The new report suggests that there will be other major players in the cloud gaming market, including Intel, Amazon, Google, Ubitus, Sony, and Vortex. If the technological advancements go at such a pace cloud gaming will be the best pitch to invest upon.
Do check out:
😎TechnoSports-stay UPDATED😎