- Advertisement -
Asus has been a long partner for AMD and its TUF gaming laptop series is quite popular among gamers for its incredible performance at a lower price than Intel-powered laptops. The Ryzen 4000H gaming processors have totally changed the game in favour of AMD.
So newer laptops of ASUS will be featuring this APUs and among them will be its TUF gaming laptop series. So a TUF Gaming laptop with AMD Ryzen 7 4800H APU and Nvidia GeForce RTX 2060 GPU have been spotted to create some records in the benchmarks.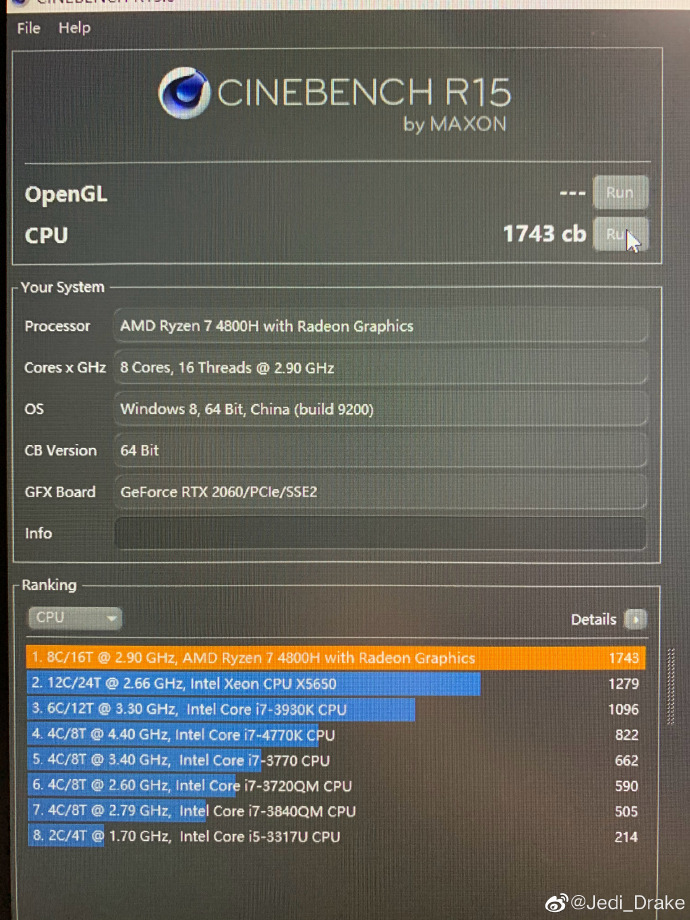 Repeated leaks and rumours have already given the proof of the power of the new Ryzen 4000H gaming processors. On top of that, recently spotted on Cinebench R15 by HXL the upcoming device managed to get a multi-core score of 1,743 points.
- Advertisement -
The new Ryzen 4000H APU is an 8-core, 16-thread processor that has a base clock of 2.90 GHz and default TDP of 45 W. What's more surprising is that its score is only behind the Ryzen 2700X desktop CPU which is also an 8 core and 16 threaded processors with a higher base clock of 3.70 GHz and 105 W TDP.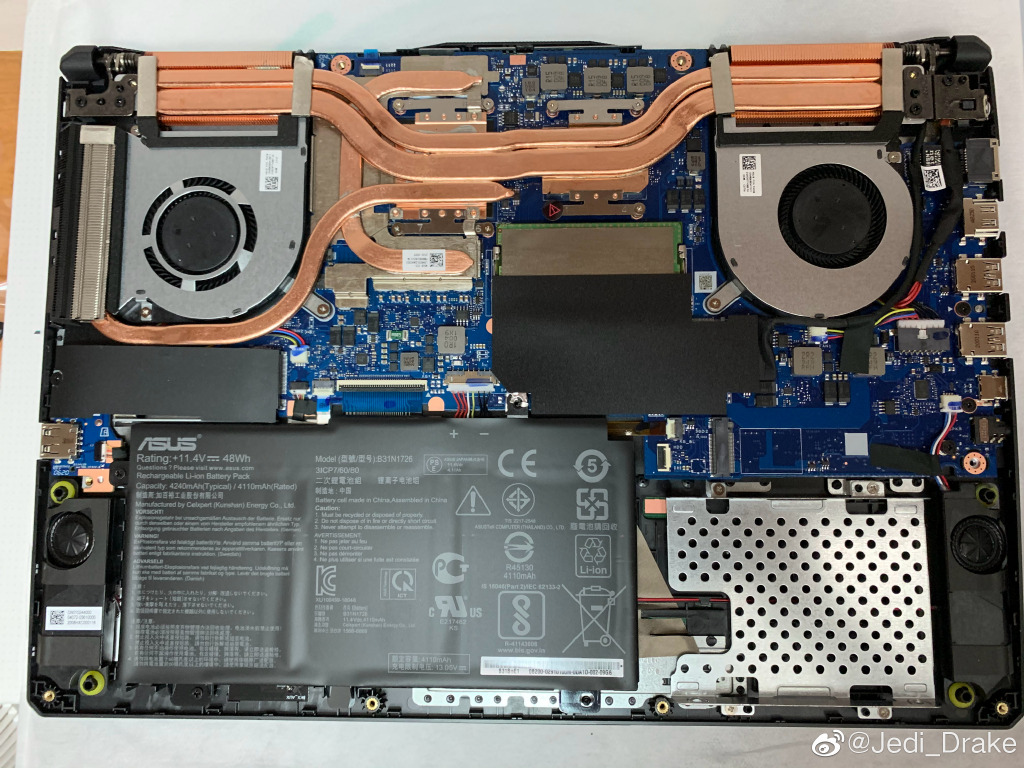 The Zen+ processor scored 1,801 points in the Cinebench R15 test considering the fact that the CPU has a higher base clock and a major TDP difference which even makes the Ryzen 7 4800H APU much more impressive.
Whereas the rival Intel Core i9-9880H has an average score of 1,497 points and the Intel Core i9-9980HK has an average score of 1,641 points and a max score of 1,930 points.
- Advertisement -
It is because Asus is currently advertising the TUF Gaming FA506IV laptop featuring Ryzen 7 4800H and GeForce RTX 2060 for preorders at its UK store for £1,299.99 (~US$1,619). If the price/performance ratio is to be considered then fans would really be happy for the laptop.
Do check out:
😎TechnoSports-stay UPDATED😎
- Advertisement -