Facebook is in talks with Indian telecom operator Reliance Jio to buy their 10% stake according to a report in the Financial Times citing sources. The exact dealing amount is not outlined but it is said to be a multi-billion dollar deal. The report also added that aside from the social media giant Facebook, Reliance Jio was also in separate talks with Google.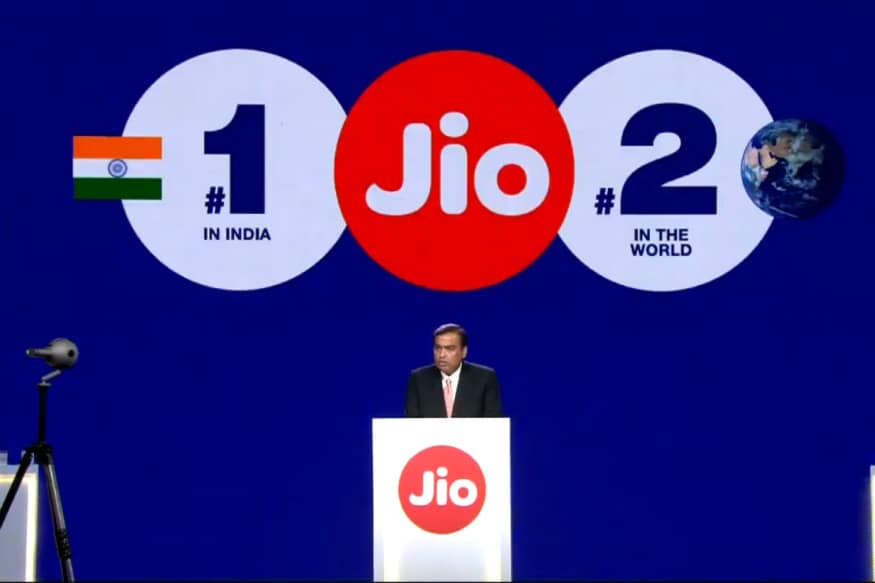 Facebook and Reliance Jio had been in talks which only halted recently owing to global travel bans because of the coronavirus outbreak, according to two people familiar with the matter. According to a report published in November, Jio's valuation is somewhere between $65-70 billion (or approximately between Rs.49,43,41.25 crore and Rs 5,32367.50 crore), so a 10% stake would be somewhere between $6.5 — 7 billion (or approximately between Rs 49,434 crore and Rs 53,236 crore).
Mukesh Ambani owned Reliance Jio has been in operation for only about four years but has overtaken other telecom operators such as Airtel and Vodafone-Idea in the number of subscribers it has. It was launched in 2015 but was available to the consumers from 2016 and it has become the largest telecom operator in India with over 370 million subscribers, and created a huge disruption in the market, offering free calls and extremely cheap data, which has continued to have lasting effects in the telecom business to this date.
More news is on the way regarding this 10% stake deal between reliance and Jio.
#StayHome
#StaySafe