The Redmi K30 Pro official launch is going to take place in China on March 24. Due to the coronavirus outbreak, Xiaomi is not hosting an official physical launch event. The company will conduct a Livestream online, through the official Redmi account on Weibo for the launch event.
- Advertisement -
Details about the global debut of the Redmi K30 Pro are yet to be revealed by the company and considering the historical records of the company, the smartphone would debut in markets including India at a later date. The global launch date always differs from the original launch date for this company.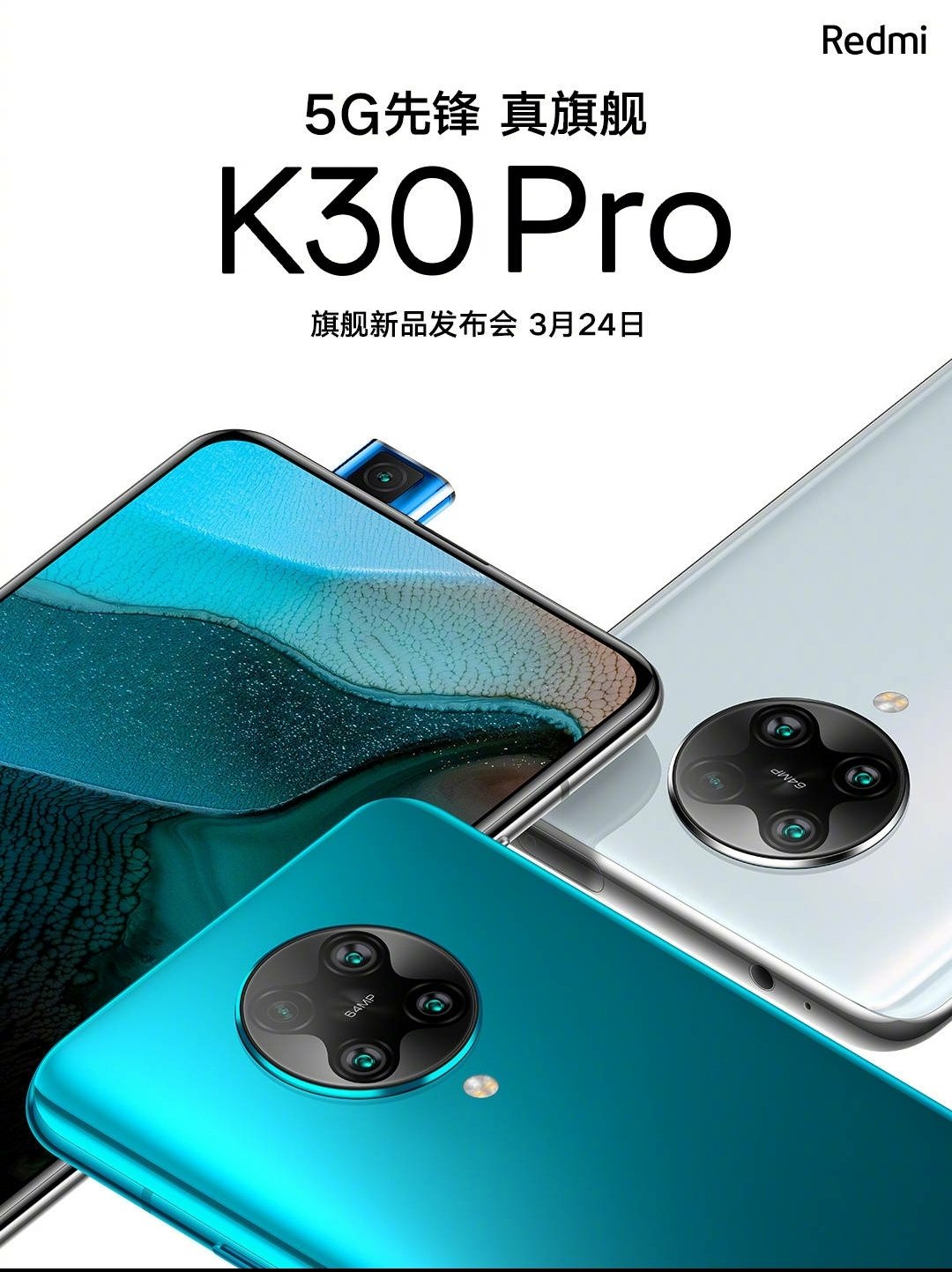 The official pricing of the Redmi K30 Pro is still not announced yet prior to launch but we can guess and see few listing details for the same to get an idea of the pricing of the device. A recent listing on Chinese e-commerce site Suning hinted that the new K30 Pro would arrive with a price tag of CNY 3,299 (roughly Rs.35,200), which is notably higher than the pricing of the Redmi K20 Pro that was sold in China with a price tag as high as CNY 2,999 (roughly Rs.32,000).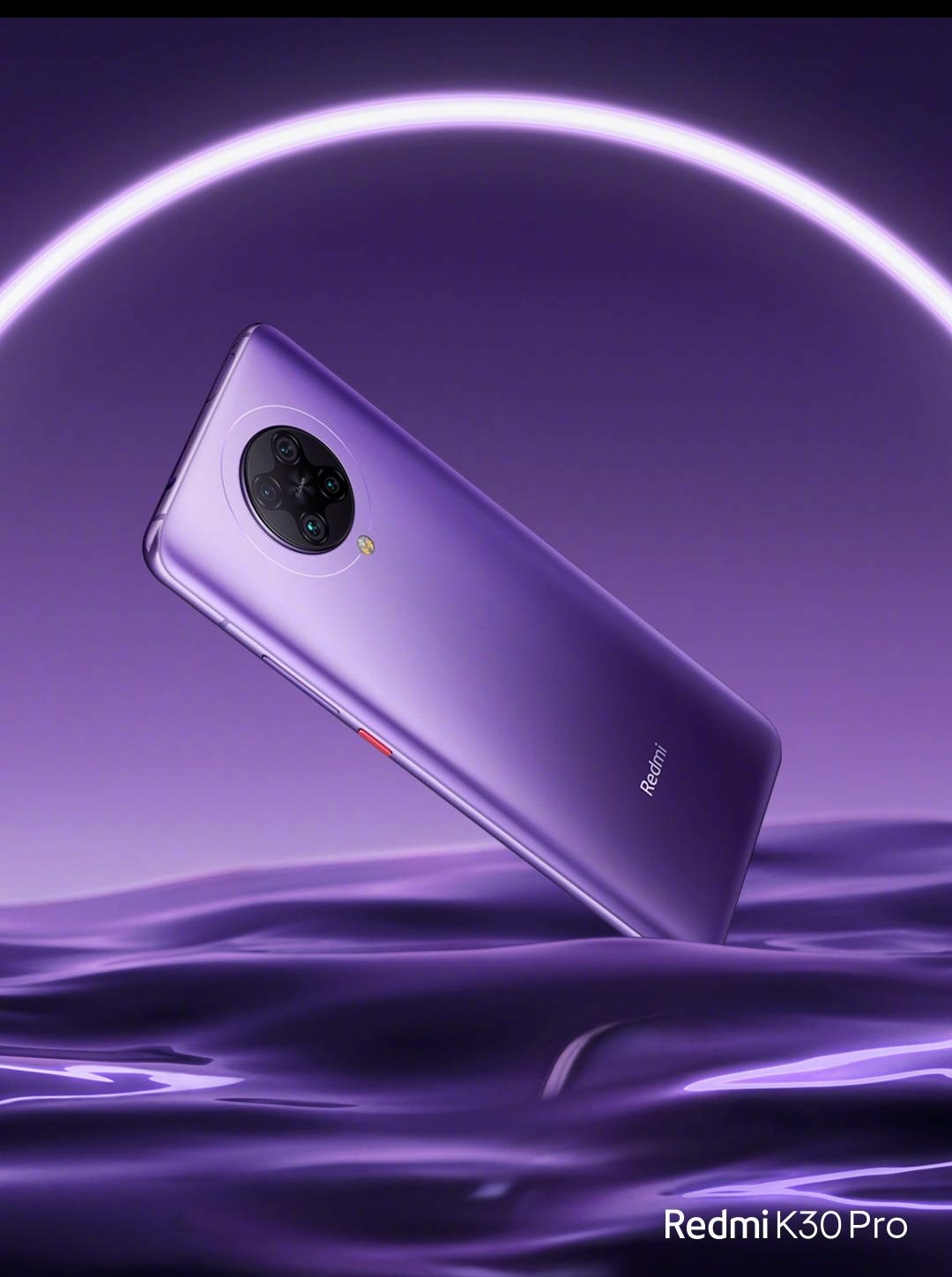 Features of Redmi K30 Pro:
144Hz display
UFS 3.1
Rear quad-camera setup
Pop-up selfie camera
Full-view display
LPDDR5
Snapdragon 865 SoC
65W Charging technology
5G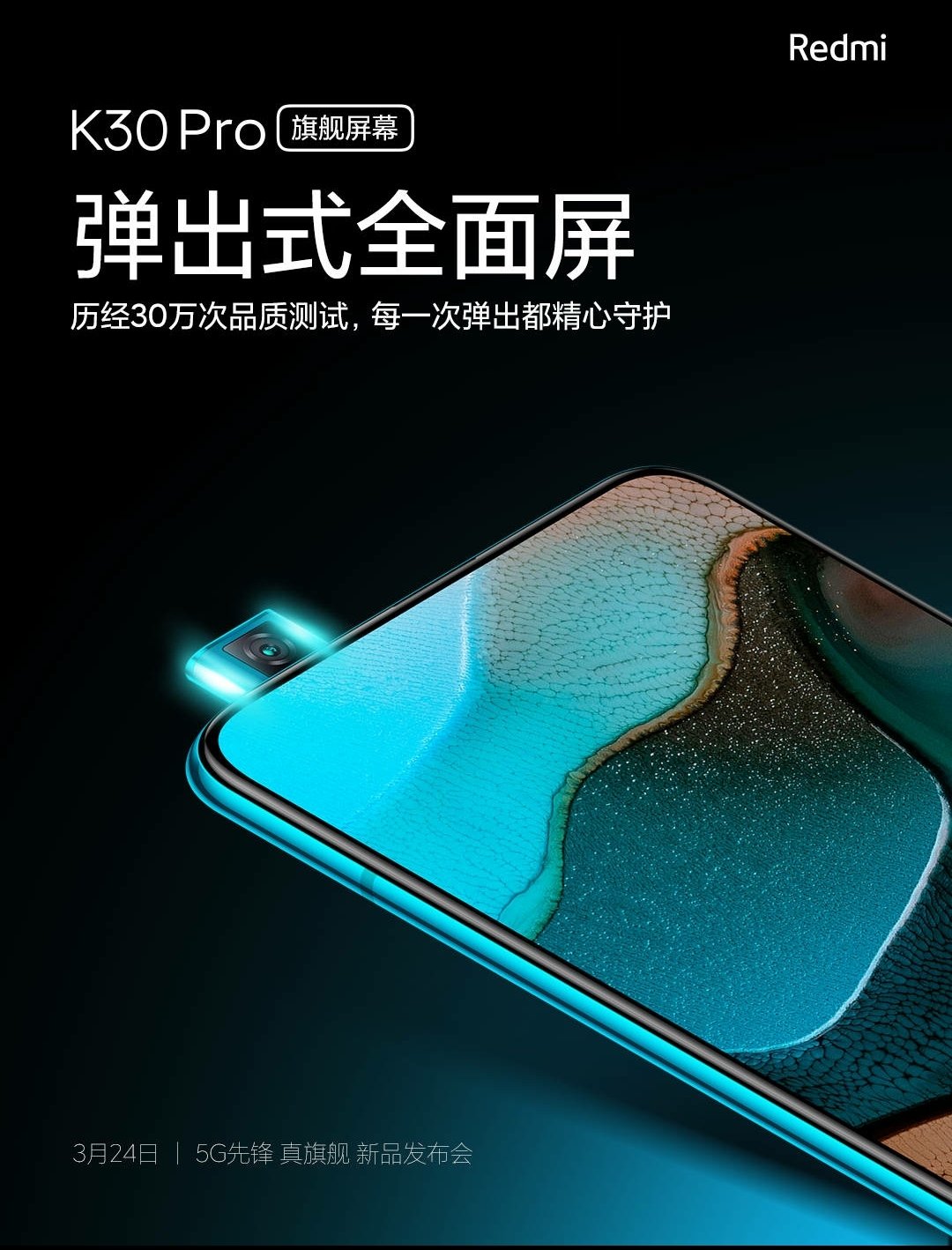 With all the 5G devices coming in the market, Redmi is also prepared with their flagship device with a Snapdragon 865 SoC and 5G connectivity. Including the UFS 3.1 and LPDDR5, the Redmi K30 Pro will deliver a tremendous speed all over the device. A true beast in the line. In Androbench the UFS 3.1 storage in the Redmi K30 Pro posted 1752 MB/s sequential read and 745 MB/s sequential write compared to the 1617 MB/s sequential read and 215 MB/s sequential write of the UFS 3.0 Honor V30 Pro.
#StayHome
#StaySafe
- Advertisement -