The alleged Asus TUF Gaming laptop has been surfacing around the internet for quite some time and we are sure it will soon debut in the market featuring the new Ryzen 4000H gaming processors.
Like its predecessor, the upcoming TUF gaming laptops will have flexible budget options, its price range depending on the APU used and the GPU being used. But yes they will be a lot cheaper than Intel ones, so comparing them with Intel ones won't be a good thing as it's known that they will better value-for-money products.
The 8-core, 16-threaded AMD Ryzen 7 4800H is a powerful APU with 45W TDP to max out the performance that can be achieved with this Zen 2 processor. However, the Ryzen 7 4800H in the Asus TUF Gaming A17 laptop has been compared with the top-of-the-line Intel Core i9-9980HK in Geekbench.
In Geekbench 5 single-core the Renoir APU managed to score from 1,192 to 1,195 points while in multi-core test results it performed from 8,291 points to 8,343 points. When compared with the same 8-core & 16-threaded Core i9-9980HK in the Dell Precision 5540 and the Apple MacBook Pro 15 2019.
The Dell laptop recorded a higher single-core score of 1,243 points, but on the other hand, the Apple MacBook Pro 15 2019's Intel Core i9-9980HK did get defeated by the Renoir APU, managing to score only 1,171 points. While in the multi-core tests, the Intel counterpart in both the laptops did score only 7,072 points & 7,267 points respectively.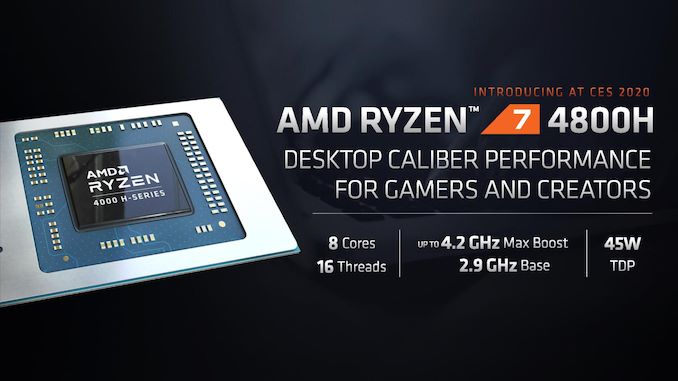 This seems promising from an AMD mobile processor for the first time, even defeating the top-tier Intel CPU even though it will be far less in price. All of the three laptops feature 32 GB of RAM and even though the AMD one might have a higher base clock of 2.9GHz, the Intel CPU has a higher boost clock speed of 5GHz.
One might think this to be not a fair comparison because Intel's 10th gen Comet Lake gaming CPUs aren't being compared with but yes for the first time AMD managed to defeat Intel. Also, the Ryzen 9 4900H APU might be performing even better in future tests, overall the 7nm goodness is indeed coming to laptops this year. Source: @_rogame
Do check out:
😎TechnoSports-stay UPDATED😎