The world is currently facing the worst condition since the past century and as the Coronavirus is taking more and more lives it is affecting tech giants as well. Already major players have faced huge losses as China is a key country for business and as it has turned out to be a pandemic the world is now in tension.
In the midst of this, Apple did launch its products silently like the iPad Pro, MacBook Air but its offline presence is put into question and iPhone shipments have worsened since January. The securities firm Wedbush has reported that its revised estimates for Apple's performance goes downwards.
The firm has reportedly written to the investors advising them that Apple's iPhone shipments will get reduced compared to earlier estimates.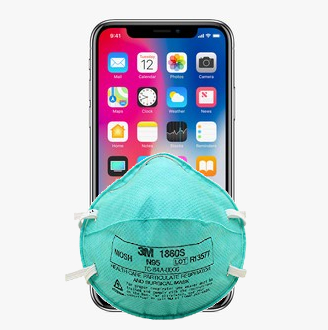 This can go down by as much as 14% in 2020, and by 10% in 2021, in fact, the group believes that out of the 925 million units of their various generations of iPhone currently in existence, only 350 mlllion of them are owned by users who might be upgrading this year.
If this estimate is true, then this would approximately reduce US$131 billion revenue for Apple. In this health disaster all smartphone manufacturers will ultimately get affected and Apple's key selling countries include China, European nations and the USA where death troll is rising day by day.
The current situation might take months to cure totally and until then Apple might not get fruitful results by launching their much anticipated $399 rumoured new iPhone SE that might have boosted its revenue but it seems even its iPhone 12 series might get affected.
Do check out:
TechnoSports-stay UPDATED