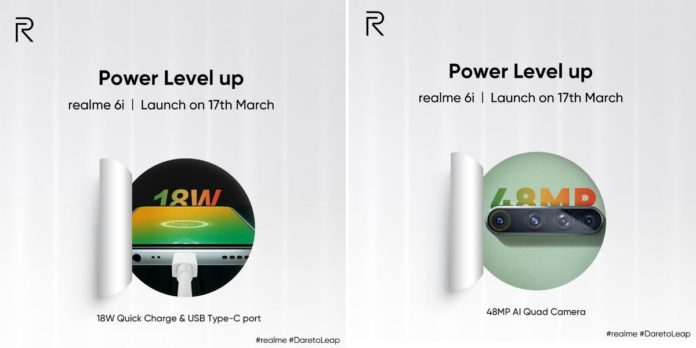 Realme has launched the Realme 6 and Realme 6 Pro last week and the company is ready to launch another device in this lineup on 17th March. The device will feature the world's first MediaTek Helio G-80 processor.
The 6i will feature a 48MP quad-camera setup followed by an 8MP ultrawide, 2MP macro and a 2MP depth sensor. This is going to be a camera upgrade over the 12MP sensor in the 5i version of Realme.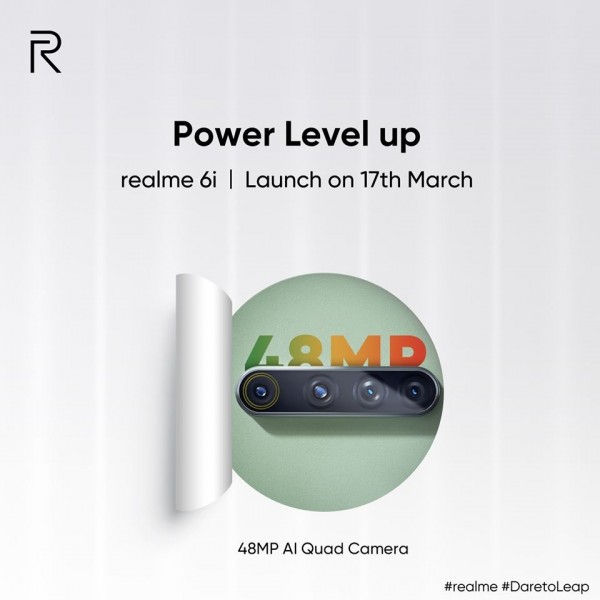 The phone will also support 18W fast charging via Type-C. The original design of this device is not revealed still, but according to FCC, the device will feature a 6.5-inch drop-notch display. FCC also adds that this device will come with a 5000mAh battery as the Realme 6 and 6 Pro features 4300mAh battery. As the Realme 5i also features 5000mAh battery but there was no fast charging on that device but here in 6i this will be an upgrade.
Let us wait for further information to be revealed by the company about this device. The Launch event is said to be held in Europe.
Tell us how much you liked this information in the comments section below. For the latest Tech & Sports Updates hit the bell icon and Subscribe to our website TechnoSports. For more information visit our website, TechnoSports. And download our app from the Google Play Store for more real-time updates. To download our TechnoSports app click here.
For the latest tech news and reviews, follow TechnoSports on Facebook, Twitter, Instagram. We are also available now on YouTube, Subscribe and press the bell icon in our channel for more Tech and Sports updates.
TechnoSports – Stay UPDATED