Zinedine Zidane has been one of the most successful coaches in the last 5 years. He has won a hat-trick of Champions League trophies with Real Madrid.
After leaving the Bernabeu in 2018 he joined them again in 2019. He is doing a fantastic job in his second stint with Real Madrid. They are on course for LaLiga and even have a chance to get their hands on the Champions League trophy again. He is currently under contract at Real Madrid until June 2022
According to a report by the Mail, Juventus are putting together a bid to give the three-time Champions League winner an annual contract worth up to three years and £7m – the maximum Juve would be able to pay Zidane due to current club policy.

If Zidane joins Juventus he would be reunited with former Real Madrid star Cristiano Ronaldo. The pair achieved great success during their time at the Bernabeu.
Zidane famously starred at Juventus from 1996 to 2001, where he claimed the Ballon d'Or in 1998. He is still a fan favourite at Turin so a return can be on Zidane's cards in the latter stage of his career.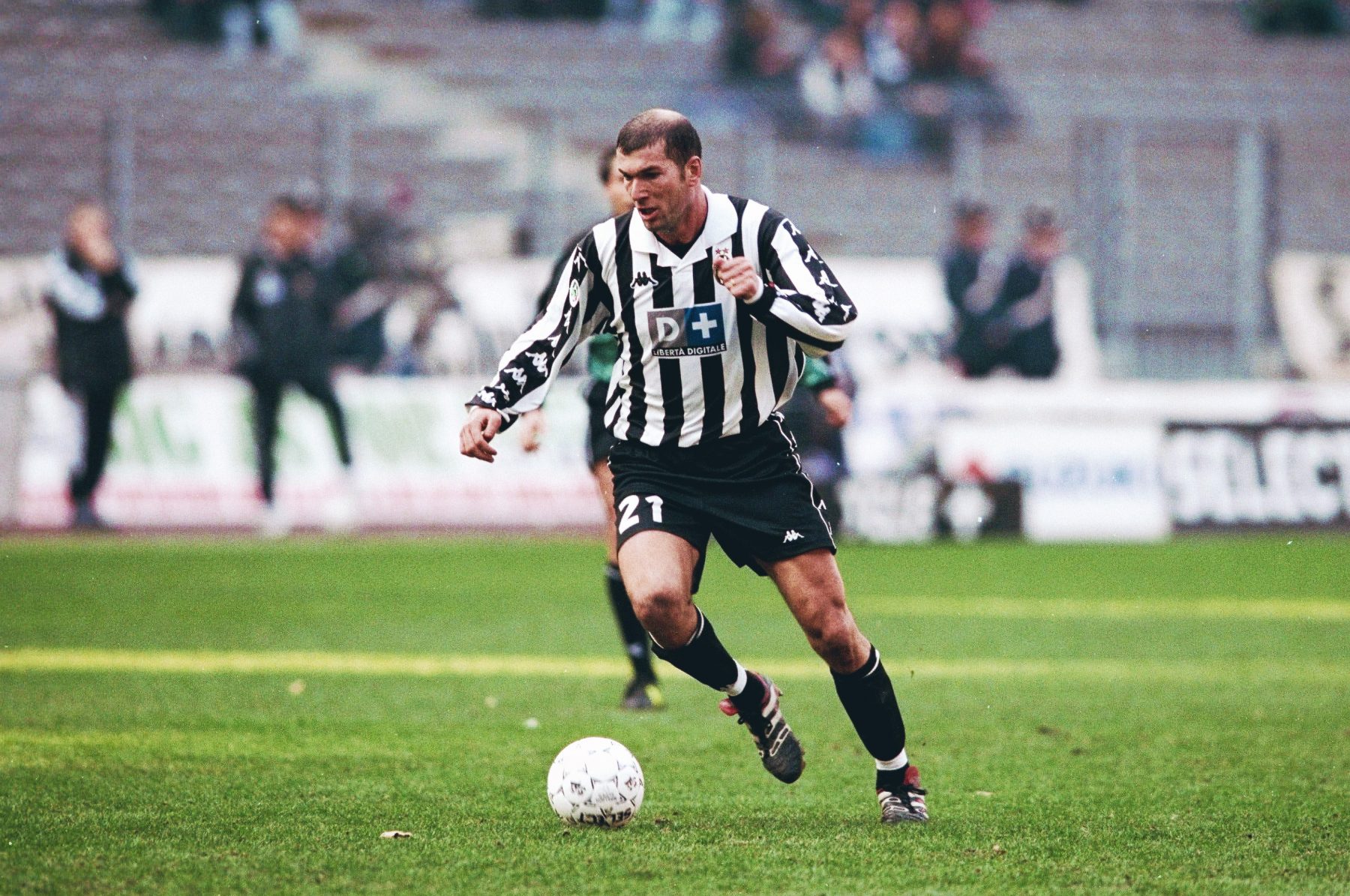 But for now, Zidane has dismissed all Juventus talks. The 47-year-old said at a news conference on Saturday to preview Madrid's trip to Real Betis: "I am lucky to be able to live my passion, football, in this club. It is a pride and I take every moment that this team gives me. The players are part of this story, they write something every day."
"In football, there is no continuity of knowing what you will follow, the most important is the day to day. Sure I feel backed by the club, here we all go in the same direction, but then I know how this works."
"Now I am the coach of Real Madrid but tomorrow it could change. I am here and it is a joy. [Juventus] have not contacted me. There are many rumours circulating, but I haven't received any offers from anyone."
Zidane is happy with his current Real Madrid team and hopes to win the LaLiga this season after edging their eternal rivals Barcelona by 2-0 last weekend.
Do check out:
All the latest 2019-20 kits of football teams from all over the world are now available on Tech2Sports. Superior quality kits at the lowest price guaranteed. Show your support for your favourite club and country by wearing their colours.
And if you're a Real Madrid fan, then check this out:
1. Home kit
2. Home Kit (Full Sleeve)
3. Away kit
4. 3rd kit
5. Mobile Cover
And if you're a Juventus fan, check this out:
1. Home Kit
2. Home Kit (Full Sleeve)
3. Away Kit
4. Mobile Cover