Previously back in 2019, we did hear some rumours about the top-of-the-line Ryzen 9 4900H APU but now we have actual proof as Videocardz has spotted a TUF Gaming laptop powered by this unannounced processor. 
At the CES 2020, AMD did unveil Ryzen 4000H gaming processors up to the Ryzen 7 4800H but now we have the proof that Ryzen 9 4900H APUs are real. Videocardz source recently revealed pictures of a real-life TUF Gaming laptop from Asus and also the Zephyrus G14 might feature a custom Ryzen 9 4900HS APU.
According to Asus, the AMD Ryzen 9 4900HS processor will have 35 W TDP like its Ryzen 7 4800HS brother along with 4.4 GHz boost clock speed. On the other hand, the regular Ryzen 9 4900H is supposed to have a 45 W TDP along with 4.2 GHz boost.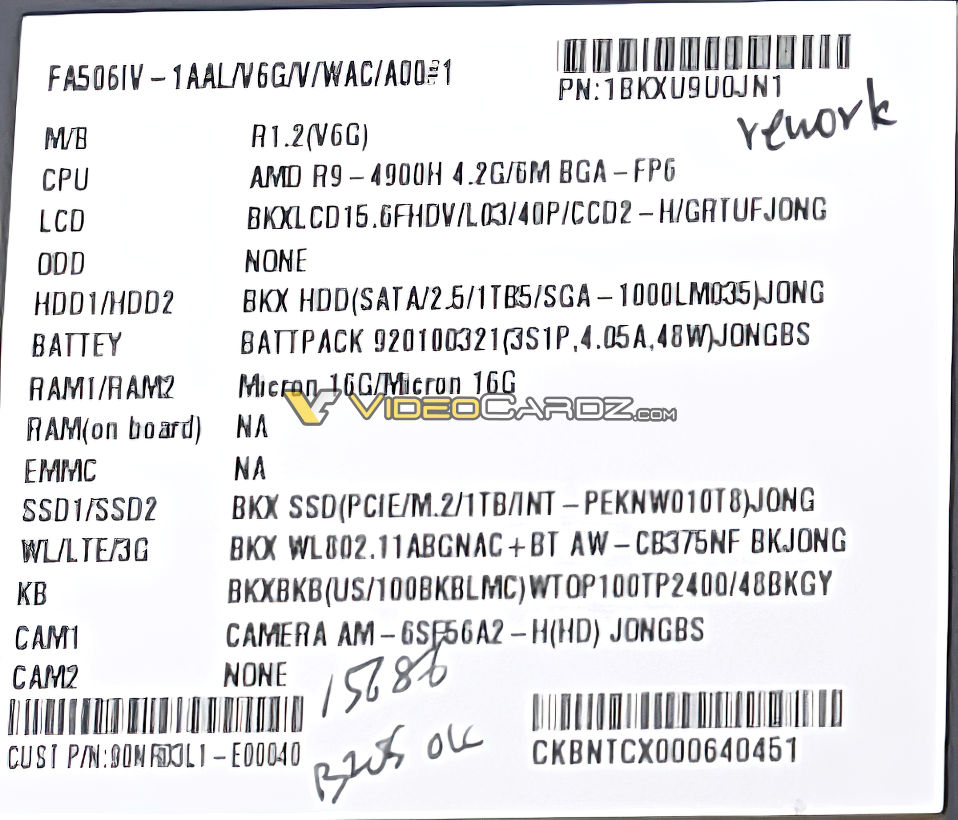 Also, both the H and the HS models are rumoured to integrate Vega iGPUs with 8 CUs but the sticker does not mention anything about the iGPU or about the discrete GPU either. But it does mention the presence of M.2 SSD and HDD as well along with a 15.6-inch FHD display.
It will be interesting to see the performance of the Ryzen 9 4900H and when AMD launches it actually and when the laptops featuring this APU come to market.
Do check out:
😎TechnoSports-stay UPDATED😎