Not many were backing Real Madrid to win this El Clasico, who were beaten 2-1 by Manchester City in the Champions League mid-week. Whereas, Barcelona were starting to gain momentum at the right time.
But, you'll be foolish to write off Real Madrid at any moment and as usual, they came on top of their eternal rivals courtesy Vinicius Jr and Mariano's goals.
Zidane's men have responded the way they are expected to. Los Blancos made sure that they don't repeat the mistakes of the last season where they went through one bad week and were out of contention of every competition.

Real Madrid are now in the driving seat of the LaLiga title race and this morale-boosting win would definitely help them in trying to overcome the defeat in Manchester City's stadium.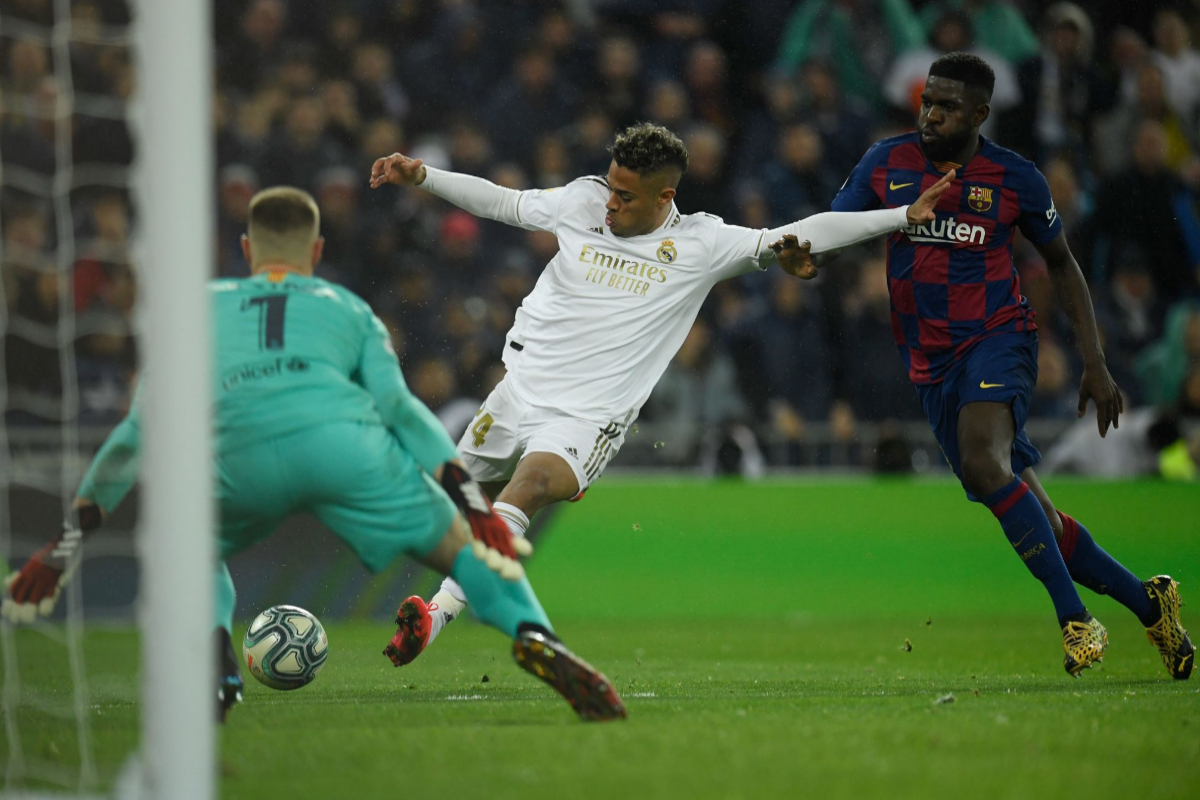 Toni Kross laid down a perfect through ball for Vinicius, who ran behind the defence and his shot deflected of Pique beat Ter Stegen to give Real Madrid the lead. Mariano Diaz came on in the added time and then scored a goal right after just stepping onto the pitch to end the last hope of Barcelona for a draw.
Vinicius Jr was 19 years and 233 days old when he scored the goal. He was 26 days younger than Lionel Messi when he scored his maiden El Clasico goal in March 2007.
He has now surpassed Barcelona superstar Lionel Messi to become the youngest Clasico goalscorer of this century.
Zidane heaped praised on Vinicius: "Vinicius was good and he scored an important goal in an important game. I'm happy for him. He was good offensively and defensively he did a great job helping Marcelo with [Nelson] Semedo. He has conditions, but he is very young and sometimes the criticism is difficult. He has to live with that because he is at Real Madrid."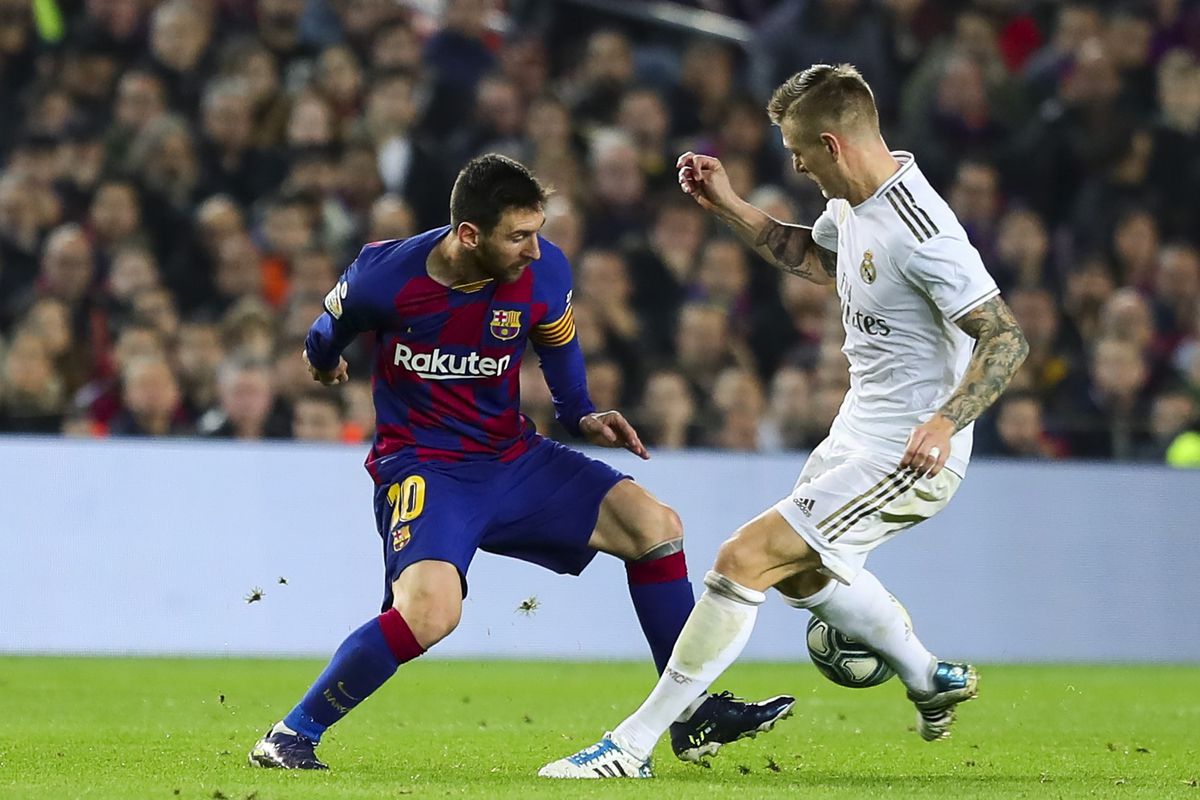 Zidane told reporters post-match: "The reaction today has been important. The dressing room is not touched. It was a complicated week, but we prepared this game well. That means the players are in and want."
"We played 78 very good minutes and in the end, we lost. Today we win playing well from start to finish. We need to stick to what we believe, but we know that it will be hard until the very end. We need to prove ourselves every time we play."
"We deserved the victory because of everything we did both defensively and offensively. The first half was even and our press upfront was not perfect. In the second half, we improved our press and we were better up top. We really pushed them hard and almost overwhelmed them. These are three important points because it has been a difficult week and today we had the opportunity to change that. It's three points and we regained the lead, but we're going to have to fight to the end."
"We're happy because we've all shown that we've done very well and I'm proud of them because it's not easy to win like this. Our strength today was very important. The first thing is to defend well together and then we know that at any moment we can have opportunities to score goals."
"The second half was ours. We had a lot of chances to score and we netted twice. We kept a clean sheet and [Thibaut] Courtois was instrumental in that. We won the game as a team today."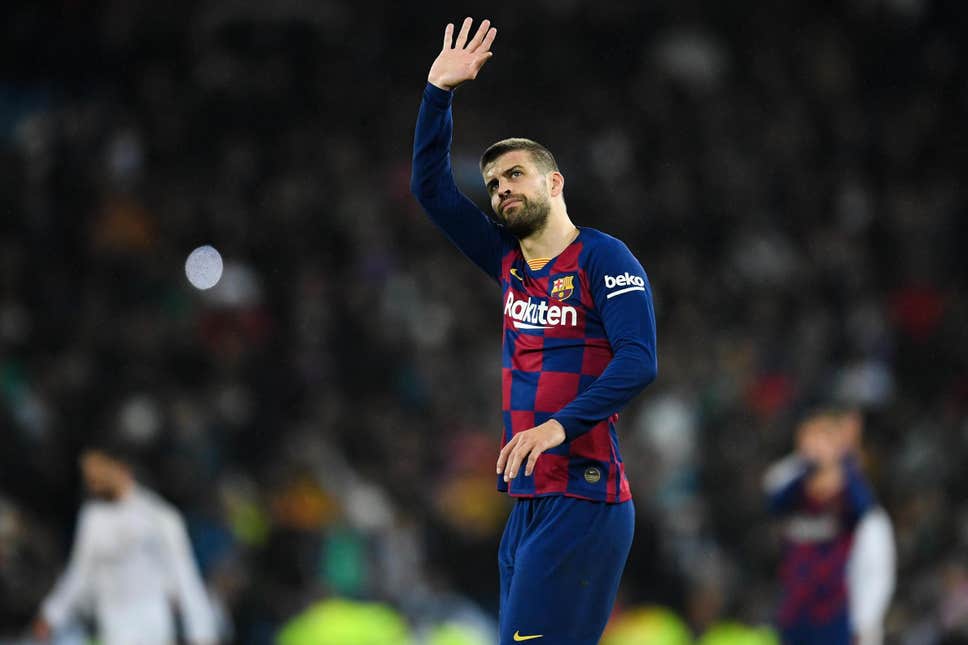 Barcelona defender Gerard Pique hailed this Real Madrid as the weakest of the lot. He told reporters: "Madrid in the first half was the worst Madrid I've faced at the Bernabeu. We missed a chance to hurt them."
"We have to play better than in the second half, though. We lost balls and they grew in confidence. The feeling they [Madrid] transmitted was the worst, and I don't say it as a criticism. We all have problems in our clubs. But I have the feeling that it's an important missed opportunity."
"We are not very well, I say we lost the opportunity to hit the table. We had full control of the game. In the second half, we let them grow based on our losses and they scored a goal, and in the end the second one. It is a missed opportunity. In the first half, if we had taken advantage of several chances, we would have left with an advantage on the scoreboard."
Pique further added: "We have been hit but not sunk. There is room for improvement, and we have enough to win LaLiga if we do things well until the end. But we have to do them well. Whenever you lose here, you get hurt because of the importance of the game and the points. If we won, it would have been an important step."
"We have to focus on improving, especially in the second half. Now games come at home, where we are more solvent. We will aim to win, game by game, and hope they [Madrid] slip up."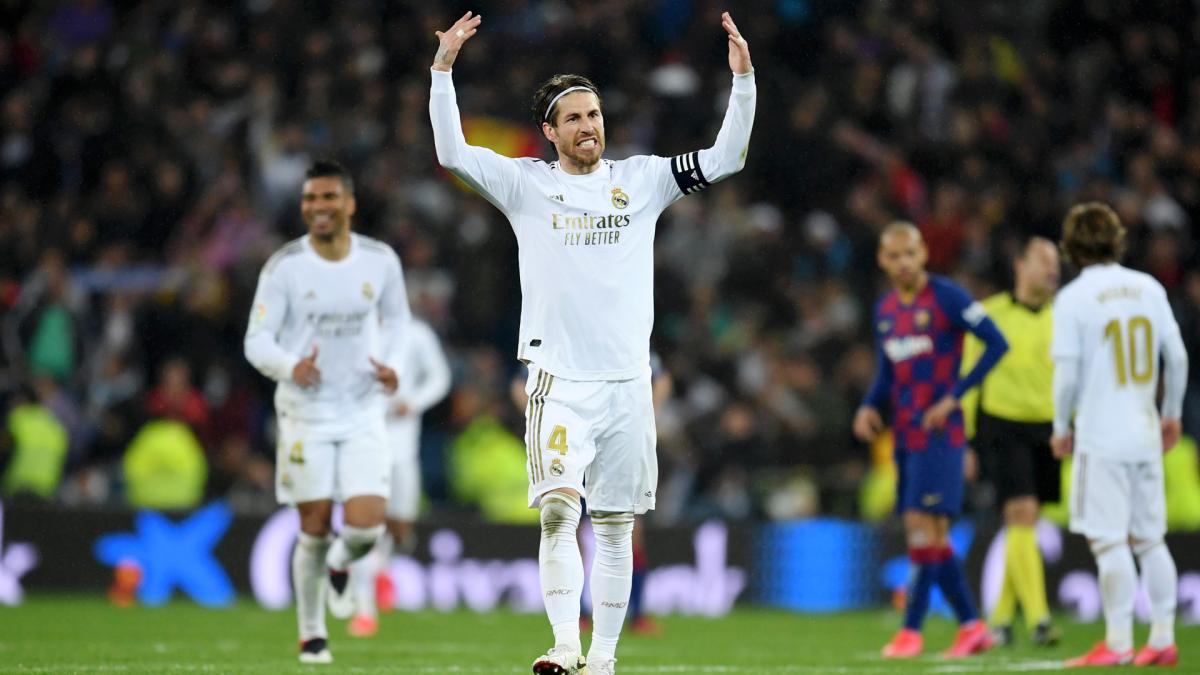 Real Madrid captain Sergio Ramos was quick to defend his side. He said: "Everyone's opinion is respectable. I sign to win all Clasicos by making a first-half as bad as he says. The approach was different. In the first half, we left the ball and in the second we decided to go. They were not so fresh and we started to generate chances."
"After the latest results, we wanted to claim [first] and what better way than at home and before a great team like Barca. It was a unique opportunity to depend on ourselves. There are three important points but there is much left.
We must have our feet on the ground."
Real Madrid now have a one-point lead over their rivals in LaLiga, with 12 LaLiga games remaining. They have lost just two league matches this season and will hope to continue this great form to lift the trophy.
Do check out:
All the latest 2019-20 kits of football teams from all over the world are now available on Tech2Sports. Superior quality kits at the lowest price guaranteed. Show your support for your favourite club and country by wearing their colours.
If you're a Barcelona fan, then check this out:
1. Home Kit
2. Home Kit (Full Sleeve)
3. Away Kit
4. 3rd Kit
5. Mobile Cover
And if you're a Real Madrid fan, then check this out:
1. Home kit
2. Home Kit (Full Sleeve)
3. Away kit
4. 3rd kit
5. Mobile Cover