Real Madrid under Zinedine Zidane were great this season. It seemed that Zizou has once again reinstated motivation in the team. Real Madrid was on course for the quadruple. They have already won the Spanish Super Cup.
But things have taken a dramatic turn recently. Real Madrid lost to Real Sociedad and got knocked out of Copa Del Rey. Two weeks ago, Madrid were leading the LaLiga table. Then a draw and a loss in the last two games saw them surrendering the lead to Barcelona.
Once again, the 13-times Champions League winner slumped to a home defeat against Manchester City in the 1st leg of the Round of 16. Real Madrid were leading in the match till the 75th-minute courtesy Isco's goal. But a lack of concentration in the last 15 minutes saw them conceding two goals and their captain Sergio Ramos getting a red card.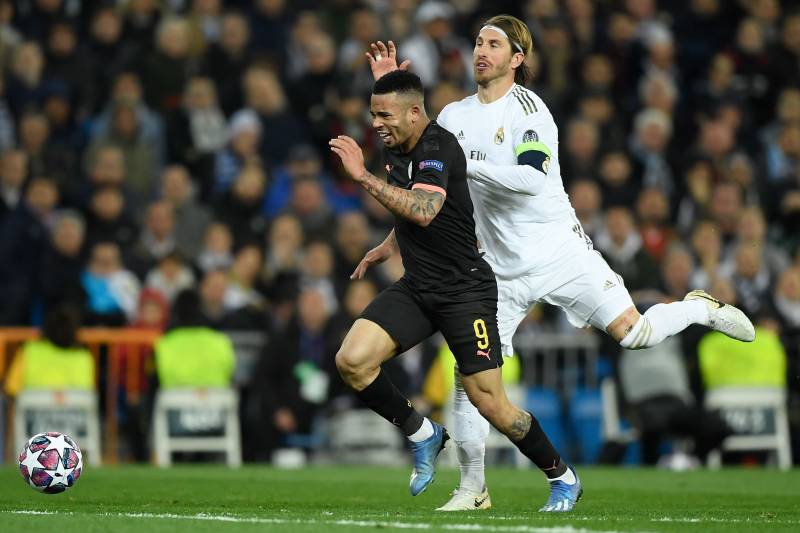 It was the 26th red card of Ramos' career and 4th in the Champions League. He has now joined Zlatan Ibrahimovic and Edgar Davids on a record four red cards in the Champions League. The Real Madrid captain will miss the second leg at Etihad.
Zidane told reporters after the match: "We're gutted to have lost, but we know the tie is over 180 minutes and no matter what happens that's the way it is. Even if we'd won. We did the hard work scoring, and then in 10 minutes they scored two."
"That's football. We can't change it. We need to focus on the positives. In a result like that there aren't many positive things, we played well but for the last 10 or 15 minutes. Now we need to go there and win if we want to go through."
"They are mistakes and you pay when you make mistakes. That's it. But mistakes are a part of football and that's the way it is. We gave everything on the pitch, we lacked 10 minutes of concentration more. It was a very physical, even game and at the end, we paid for it."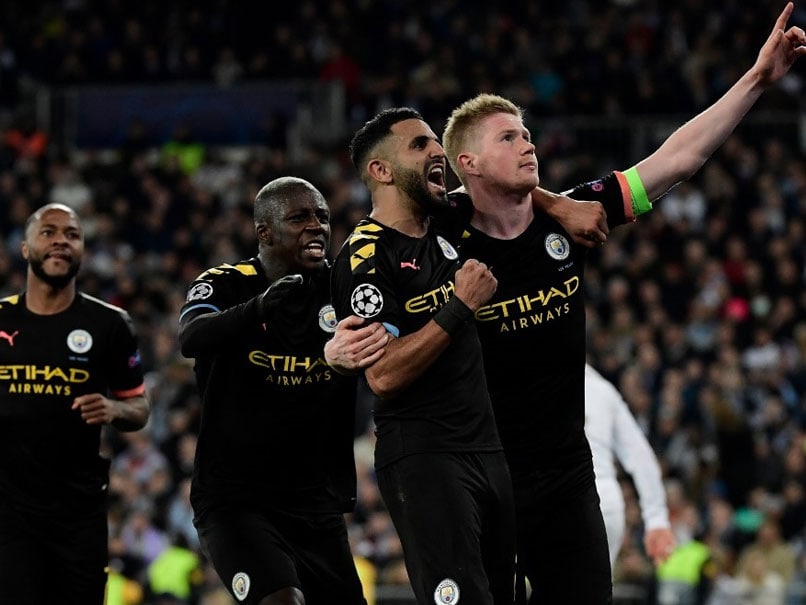 Pep Guardiola also broke a record as his side beat Madrid. It was his 28th win in the Champions League knockout stage, moving him past Ferguson, Mourinho and Ancelotti, who all have 27 wins. Guardiola also became the manager with the most wins (10) against Madrid in all competitions in the 21st century, surpassing Ernesto Valverde and Diego Simeone.
Guardiola said: "I'm happy for the victory – the performance as well to try to play against this team with a good personality. The first 10, 15 minutes it was very difficult, but we played really good. We conceded a goal we shouldn't have conceded."
"After scoring we found our rhythm and we scored the second. Today we are happy but it's still not over. For our people hopefully, we can do a good performance."
"This club has only been to semi-final. To win at the Bernabeu is brilliant and we hope it will help us in the future to believe in ourselves."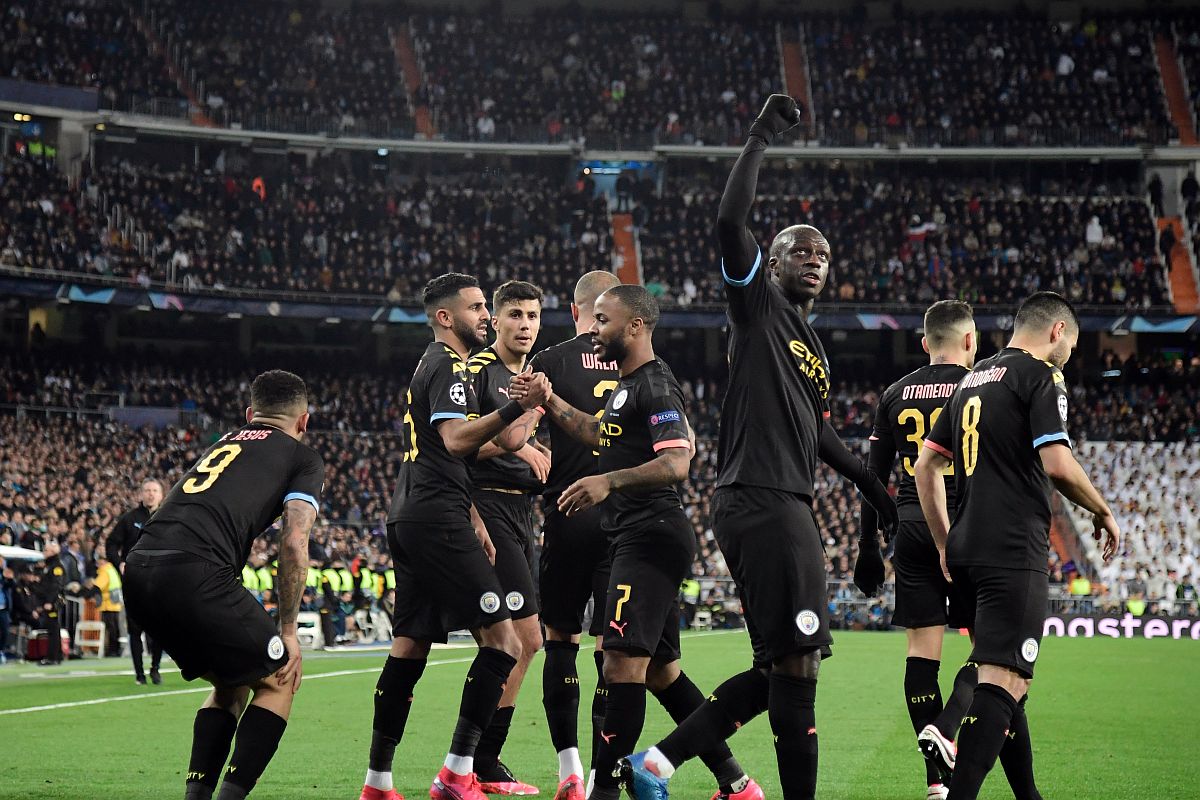 Pep Guardiola praised Gabriel Jesus: "There is not in the world one striker to have the intensity like Gabriel. He is so fast and so good – we decide to play without a proper striker because of the way they defend."
"You have to make the pitch wide – they're so aggressive and in the first minutes we suffered, but after that, we had more fluidity. Zidane is going to look at what we've done and will adapt for the second leg."
He further added: "We tried to come here to win the game and we did. This is just the first part. If one team can overcome this situation, it's this club."
"When we were better, we conceded a goal. When they were better, we scored a goal. That's football. I remember the quarter-final a few seasons ago at Anfield when we played incredibly well and they scored all their shots on target."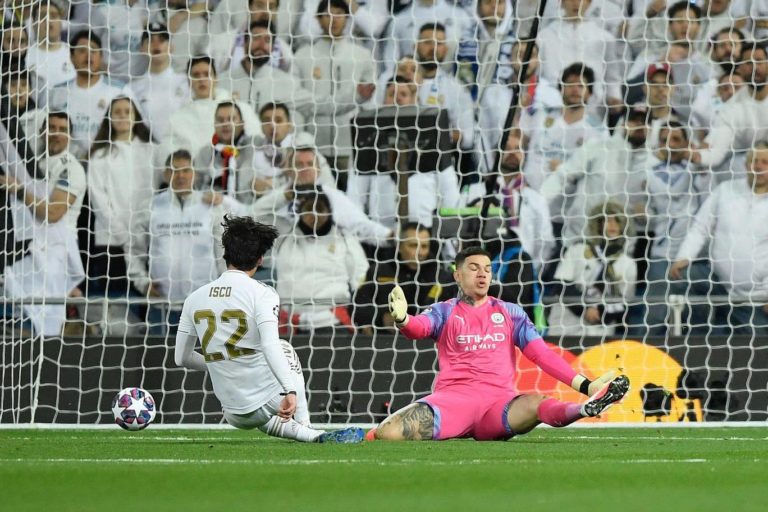 Real Madrid's midfield mainstay Casemiro told Movistar: "The explanation is obvious. We did 75 minutes really well and then we didn't have any intensity, we lost control of the game, we sat back and they are a great rival, they attacked twice and scored."
"There's no excuse. At the weekend we've got a tough game against Barcelona. We need to start thinking about that."
"If there's one team capable of turning this around it's Real Madrid."
"But I think what's important is that we played really well for 75 minutes, against a great side, and for 15 minutes we didn't do what we had to. And they came back to win.
It's not over, but there's a lot of work ahead."
Real Madrid quickly need to pick themselves up as it's El Clasico time in LaLiga. Barcelona lead Real Madrid by 2 points, so the upcoming match will probably be the title decider. They need to reassess themselves and get back to winning ways to make sure their season is kept alive.
Do check out:
All the latest 2019-20 kits of football teams from all over the world are now available on Tech2Sports. Superior quality kits at the lowest price guaranteed. Show your support for your favourite club and country by wearing their colours.
If you're a Real Madrid fan, then check this out:
1. Home kit
2. Home Kit (Full Sleeve)
3. Away kit
4. 3rd kit
5. Mobile Cover
And, if you're a Manchester City fan, then check this out:
1. Home Kit
2. Home Kit (Full Sleeve)
3. Away Kit