The Omdia's latest report has begun speculations all around the globe as in 2019, the iPhone XR has emerged to be the best selling smartphone of 2019. According to the data published by Omdia, Apple has occupied the first two places in the best selling list with 2018's iPhone XR and the lastest iPhone 11.
Even though being a costly and premium Apple smartphones have dominated the Top 10 best selling smartphone list, occupying 5 out 10 places. Next comes Samsung who got 4 places and surprisingly, Xiaomi's Redmi Note 7 has found a place on the list as well.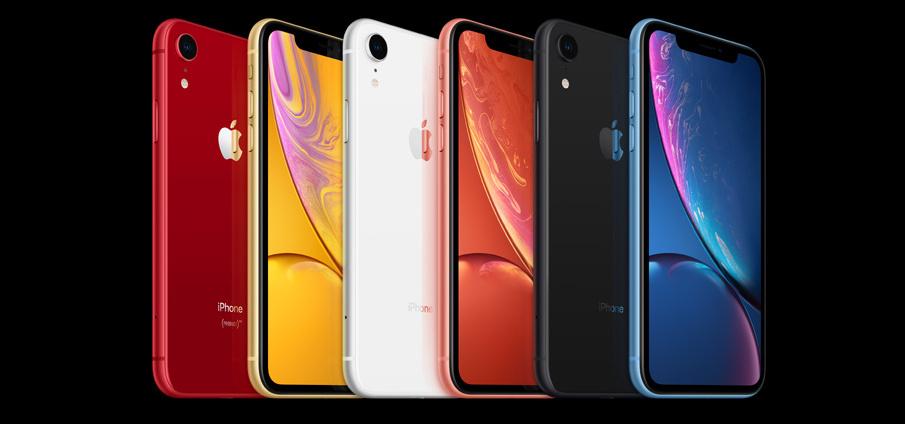 The best selling smartphone according to the Top 10 list by Omdia is Apple's iPhone XR with 46.3 million units shipments in 2019 whereas in 2018 it got only 23.1 million units shipped in 2018, making the device one of the best-selling smartphones ever.

On the second spot, we have another Apple product i.e. the recently announced iPhone 11, which is the true successor to iPhone XR, surprisingly got 37.3 million units shipped in just 3 months! It seems Apple's strategy of cutting down costs of its iPhone to some extent has worked since the launch of iPhone XR.

In the third place, we finally have a Samsung device i.e the Samsung A10 with 30.3 million units shipped in 2019. Then we have the Galaxy A50 and Galaxy A20 with 24.2 and 19.2 million units shipped respectively in 2019. The strong offline as well as the online presence of the Galaxy A series has helped the sales of these smartphones.
Both the flagship iPhone 11 Pro Max and iPhone 11 Pro has managed 17.6 and 15.5 million units shipped in 2019 even though carrying a high price tag along with the iPhone 8 which was 2018's top-selling smartphone has got the 7th place in 2019.
Xiaomi's Redmi Note 7 has made a surprise entry in the list, which is also a budget smartphone and has 16.4 million units shipped in 2019. Samsung's older J2 Core, which is the cheapest low-budget smartphone has managed a spot in the top 10 with 15.2 million shipments.
What we might infer from the list is that even though premium smartphone market is said to be evolving and although some say Apple might be facing real issues with their high priced iPhones, Apple iPhones are the most preferred ones across the globe. Samsung and Xiaomi's cheaper smartphones have earned their respect in the budget smartphone market.
Do check out:
😎TechnoSports-stay UPDATED😎