Manchester City have risen to great heights under Pep Guardiola. They won the Premier League trophy for two successive seasons. The Premier League champions have also won the EFL Cup and Community Shield twice, as well as the FA Cup. They are one of the most successful teams in England in recent years.
But this season Jurgen Klopp's Liverpool have outdone Pep Guardiola's Manchester City. It's just a matter of few matches when City will have to handover the Premier League trophy to Liverpool.
City won their maiden Premier League trophy in dramatic fashion on the final day of 2011-12. After two seasons, Manuel Pellegrini also won the Premier League with City in 2013-14.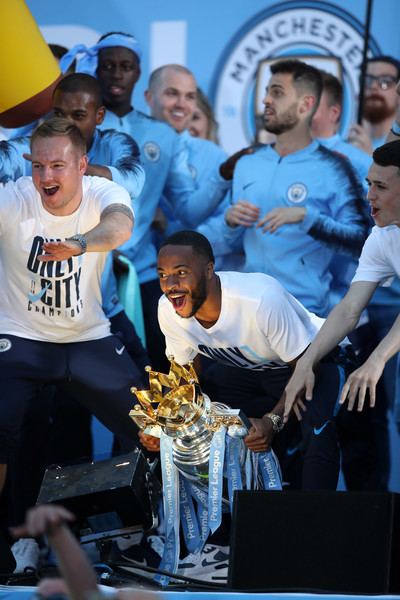 Manchester City have 4 Premier League trophies in the last decade but it's strange that no player from Manchester City has won the PFA Player of the year award.
Only Sterling and Leroy Sane have won the Young Player of the Year prize but that's not enough for a team that has dominated English football in recent years.
Sterling told AS: "Especially in the last year where we have won the domestic quadruple including the league, to not have a player winning PFA Player of the Year kind of speaks for itself really."
"The award was given to a Liverpool player [Virgil van Dijk] who had a fantastic season but I look at previous seasons as well when Yaya Toure scored 20 goals from midfield and he didn't win Player of the Year.
Also, Sergio Aguero has been at the club for more than seven years and has scored unbelievable goals during this time, yet none of City's players have won it.
"It is impossible to win the league four times and none of the players were Player of the Year. So, this year Liverpool win the league and a Liverpool player will win the Player of the Year for sure. We won the league four times and we were not treated with the same respect.
"The first year we won the league [under Guardiola], Kevin De Bruyne was unbelievable and they gave it to another player [N'Golo Kante]. Every year we win a major trophy and it's given to an opposition player. It's that sort of thing that doesn't depend on us, but we keep going."
Manchester City have also faced a massive blow. They have been banned for two seasons from European competitions. Speaking on the issue, Sterling said: "It's something we don't know much about yet because it's something that has not been confirmed. The club has a long way to go and we just have to wait and see what happens, but I have full confidence in the club."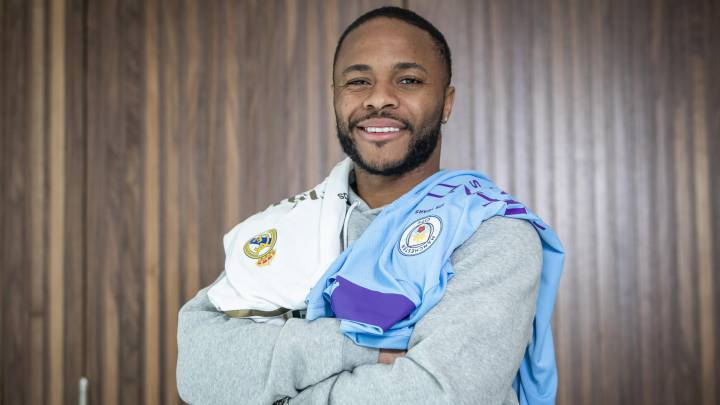 According to various reports, LaLiga giants Real Madrid are interested in Manchester City winger. The 25-year-old's future has been in doubt again as Manchester City face a two-season ban from European competitions. But Sterling insisted that he is happy at City.
Sterling is relishing the challenge of facing the 14-time champions of Europe in the round of 16 of Champions League this season. He does not think there is anything lucky about Zidane having led Real Madrid to three consecutive Champions League triumphs from 2016 to 2018.
The City winger said: "We had a good reaction when we knew that they will be our rival. If you want to do well I think the best thing you have to do is to play against the best teams straight away and there is no better challenge than Real Madrid."
"It is always going to be a difficult game whether they are in a good or a bad moment, just because of the atmosphere, the historical stadium that we are going to.
It's going to be a difficult game, especially now that they are doing really well, but at the same time I've got full confidence in our team and if we get it right on the day, I believe we can win."
"I think to win the Champions League so many times, especially in a row as well, is very difficult. I don't think that's luck; it's definitely a formula. Some people have that winning mentality and he wins by any means. So I wouldn't say that it's luck, I'd say it's something he has probably developed over his great career as a player and he's developing his career as a manager, so it continues this winning touch."
Do check out:
All the latest 2019-20 kits of football teams from all over the world are now available on Tech2Sports. Superior quality kits at the lowest price guaranteed. Show your support for your favourite club and country by wearing their colours.
If you're a Real Madrid fan, then check this out:
1. Home kit
2. Home Kit (Full Sleeve)
3. Away kit
4. 3rd kit
5. Mobile Cover
And, if you're a Manchester City fan, then check this out:
1. Home Kit
2. Home Kit (Full Sleeve)
3. Away Kit