Welsh international Gareth Bale hasn't still won over the Bernabeu crowd since his record €100m move from Tottenham in 2013. Bale has faced many injuries in his playing career which hasn't allowed him to settle into the team.
Along with the injuries, his passion for golf and some careless attitude has also stood in his way of becoming the torchbearer of Real Madrid after Ronaldo left for Juventus in 2018.
The 30-year-old celebrated with a flag bearing the message "WALES. GOLF. MADRID… IN THAT ORDER" following Wales' qualification for Euro 2020. This incident created a widespread criticism of Bale in the Madrid fanbase.
Real Madrid manager Zinedine Zidane has now stood by Gareth Bale and insisted that Bale is not a trouble-causer at Real Madrid and he will always back his players.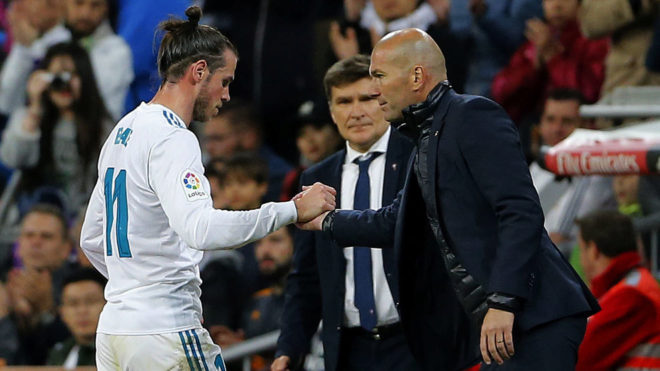 Zidane told at a news conference: "I always defend my players. It's not that I need to. They train every day, they work hard and want to defend the Real Madrid badge. So I don't share the same opinion. It's true he's [Bale] had a few injuries but you can't do anything when a player is injured."
"Hopefully he can string together more games, a few training sessions, get minutes under his belt and get back into playing and training at the same pace as his team-mates. When he is fit we want him to come back and be in good shape. It is a shame. He is not happy because he wants to be training with the side."
"I am always worried when a player is injured, it's something I don't like to see. I have 25 players here and it is tough for me because I have to pick a side, but I don't want players injured. Gareth's injury isn't serious, a slight sprain and he'll be back soon."
"You're entitled to think what you want, but when I am with the player, I have spoken to him and he wants to be with the team and wants to play, but the other day he suffered a slight injury."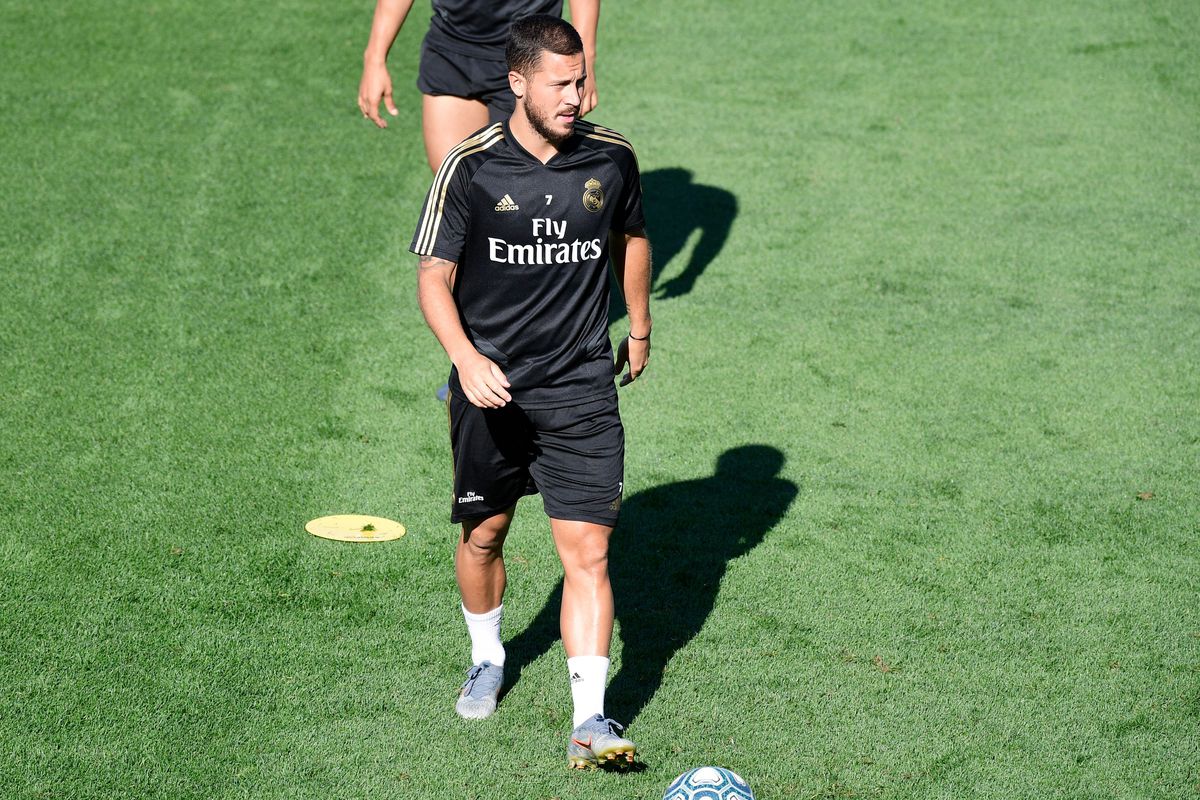 There's good news for Real Madrid fans as Eden Hazard is back at training. But it's not sure if the Belgium international would be fit to play against Atletico Madrid on 1st February.
Zidane said: "I can't confirm a comeback date as he has just started training with the ball. There is very little or no pain there now. He will no doubt improve and hopefully be back with the team soon. It is excellent for the player to be able to train with the team, it's good for his morale and confidence, but I can't confirm a date."
Real Madrid have finally found their foot back after the departure of Cristiano Ronaldo. Eden Hazard is also back from injury, which will bolster the chances of Zidane's men to win the LaLiga and regain the Champions League trophy.
Do check out:
All the latest 2019-20 kits of football teams from all over the world are now available on Tech2Sports. Superior quality kits at the lowest price guaranteed. Show your support for your favourite club and country by wearing their colours.
If you're a Real Madrid fan, then check this out:
1. Home kit
2. Home Kit (Full Sleeve)
3. Away kit
4. 3rd kit
5. Mobile Cover