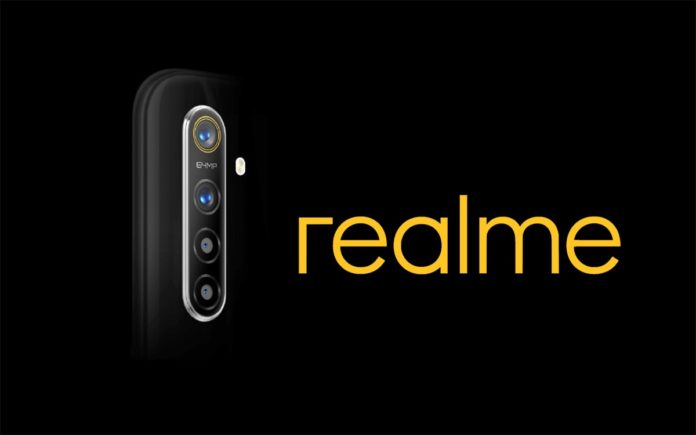 From a fresh report, Realme is going to launch a new smartphone with Snapdragon 865 SoC as promised by Realme's Chief Marketing Officer, Xu Qi Chase, had said last month that the company will be one of the first to launch a phone with the Snapdragon 865 SoC. Keeping the promise, a picture showcasing the AnTuTu benchmark score of a new device of Realme with model number RMX2071 has already surfaced on the internet. The picture showcased the outstanding AnTuTu benchmark score of the device which is a whopping 574,985.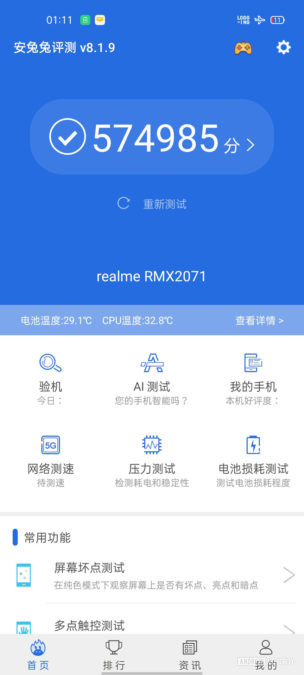 The score showcased is already creating records and it is said that the number occurred because the device is packed with Qualcomm Snapdragon 865 SoC and it is powering the device. Usually, there are details around the device, tested at AnTuTu, but we have practically nothing on the specs side. However, the result itself is very impressive – in comparison, the Realme X2 Pro scores 467,653 on AnTuTu 8 – that's over a 20% jump in overall performance.
Realme has also confirmed its presence at Mobile World Congress (MWC 2020) in Barcelona, and it's hosting an event on February 24 at 10 am local time. As per the event description, the company is looking to launch 'new 5G phones with power and style to global users'. The company could be launching this flagship phone at its event then. If we were to fathom a guess, the Snapdragon 865 SoC phone may be the Realme X50 Pro 5G. 
Tell us how much you liked this information in the comments section below. For the latest Tech & Sports Updates hit the bell icon and Subscribe to our website TechnoSports. For more information visit our website, TechnoSports. And download our app from the Google Play Store for more real-time updates. To download our TechnoSports app click here.
For the latest tech news and reviews, follow TechnoSports on Facebook, Twitter, Instagram. We are also available now on YouTube, Subscribe and press the bell icon in our channel for more Tech and Sports updates.
TechnoSports – Stay UPDATED