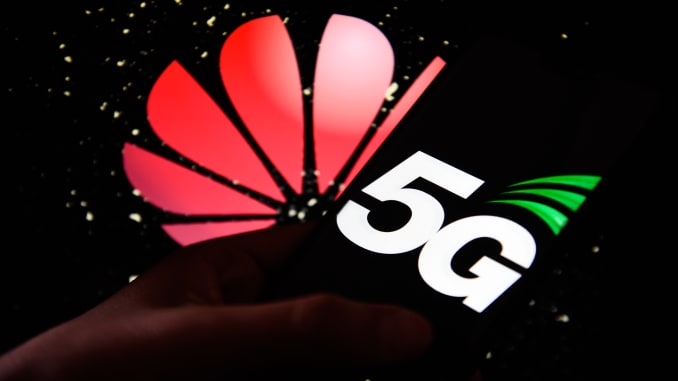 According to sources, Huawei is working on smartphones which they are going to deliver at a very cheap price by the end of this year or early next year i.e. 2021. Huawei is going to deliver those smartphones at just CNY 1028, which is around $150 and nearly INR 10,700.
At the moment the cheapest 5G phone costs CNY 2,000 (around $290) but most command a price of CNY 3,000 (~$430) or higher, so phone for around CNY 1,000 would enable a lot more people to experience 5G. If by the end of this year Huawei makes it possible it will be great hit and we can expect these devices will come very soon in different parts of the world including India.
The recently-unveiled MediaTek 1000L and Qualcomm Snapdragon 765G chipsets with optional 5G modem integration should allow 5G connectivity on a number of mid-range smartphones. Up until this point, 5G connectivity was mostly a flagship-exclusive feature, but now people can get it easily with such advancement in technology.
Huawei and Samsung will spearhead 5G adoption in 2020 until Apple joins the market. In 2019 Samsung reportedly shipped some 6.7M 5G-equipped devices, while Huawei reportedly outdid it with 6.9M and the number will increase rapidly. Customers need the best at a very affordable price.
Indian market is mainly based on mid-range devices and low-range devices. Millenniums need a power-packed device at a very low price and to deliver those brands are launching several varieties of mid-range smartphones. Studies have shown that, especially the segment under INR 10,000 is the most popular segment in the Indian market.
Tell us how much you liked this information in the comments section below. For the latest Tech & Sports Updates hit the bell icon and Subscribe to our website TechnoSports. For more information visit our website, TechnoSports. And download our app from the Google Play Store for more real-time updates. To download our TechnoSports app click here.
For the latest tech news and reviews, follow TechnoSports on Facebook, Twitter, Instagram. We are also available now on YouTube, Subscribe and press the bell icon in our channel for more Tech and Sports updates.
TechnoSports – Stay UPDATED