Liverpool are still unbeaten this season as they won 2-0 against Manchester United on Sunday at Anfield. Van Dijk scored a towering header in the 14th minute before Salah scored the all-important second goal in the stoppage time.
Liverpool are now 16 points clear with 16 games to go. They have won 91 points from the last 93 available. They have also not suffered a single league defeat in the last 12 months.
Listening to Anfield on Sunday, the party has already started. "We're going to win the league," the fans were singing for the first time this season. They're probably right. Jurgen Klopp won't say the same. But everyone knows.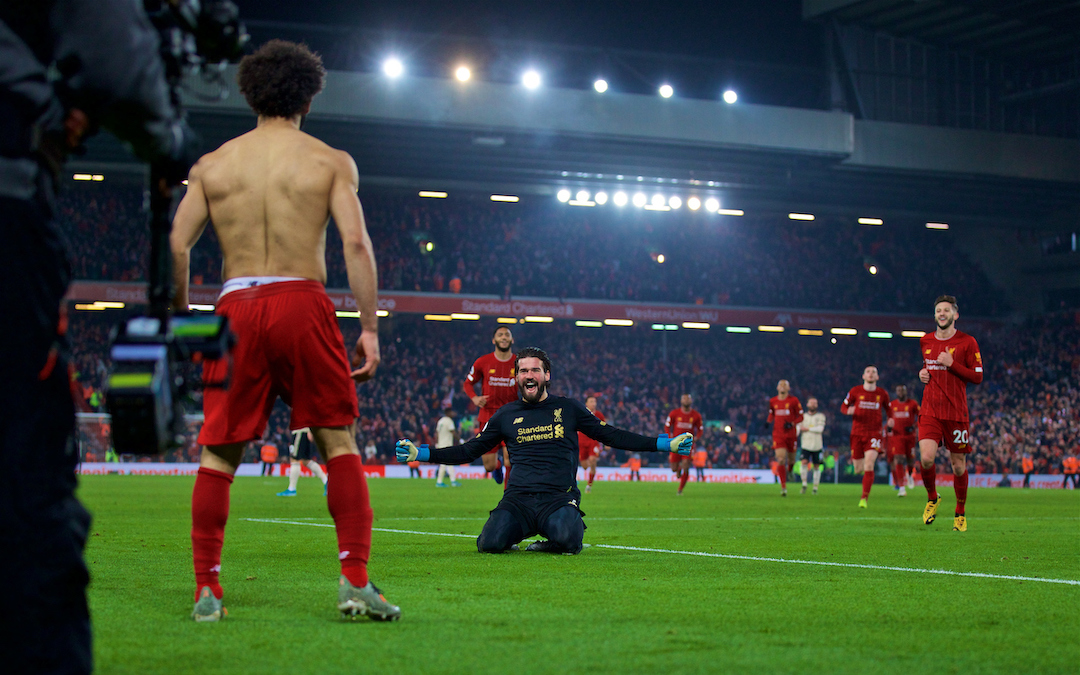 Salah's stoppage-time goal was brilliant. Alisson started the move with a perfect long-ball assist. Salah was too quick for Daniel James. He held off James and kept his composure to score past De Gea and send Liverpool comfortably 16 points clear at the top of the Premier League table.
Salah joked that Liverpool won because he was back from injury. He told Sky Sports: "As you can see today I get back from the injury so we won the game, so I'm very happy for the team now. We enjoy the moment and hopefully, we finish like that. I got a pass from Alisson, no one else could get me the ball, but I'm very happy for the result, that's the most important thing.
"I think we just need to focus on each game, we don't have to think now we've won the Premier League. We have to keep it game by game, that's the only way we can win the Premier League. We struggled last season at the same time, so we have to keep calm and focus on each game."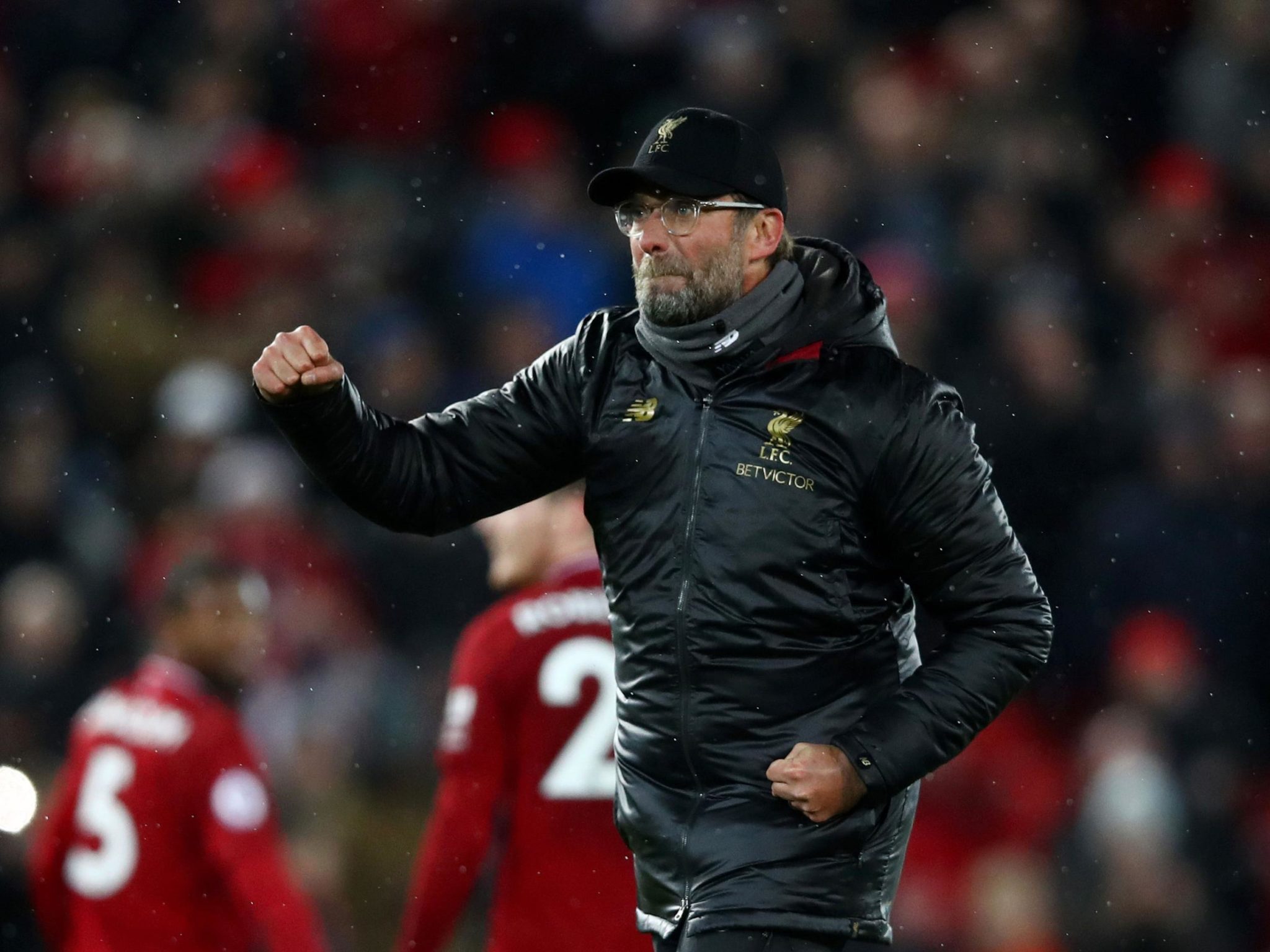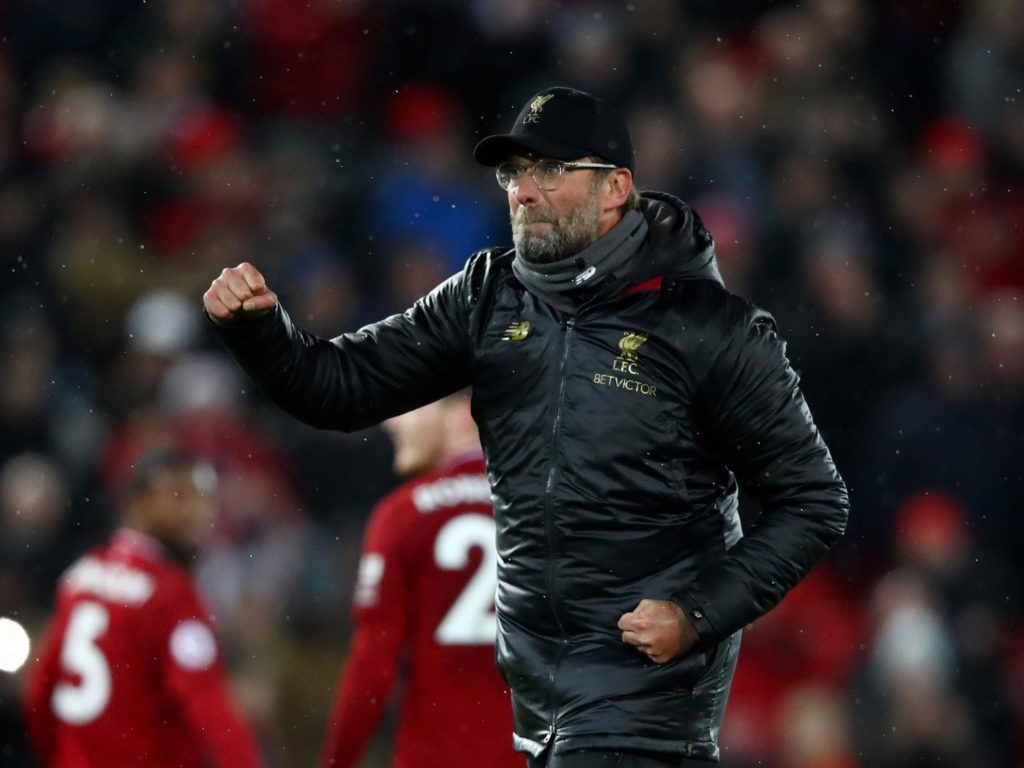 Liverpool manager Klopp said: "It was a really good game, one of the best derbies we have played for sure. Very dominant in most periods of the game. I didn't like too much in the first half, the last five or seven minutes. Nothing happened really, just we weren't as dominant as before. And obviously the last 10-15, maybe, of the game. Okay, [it was] an exception."
"The start to the second half was absolutely brutal. We jumped in and had three, four chances at least. Didn't score and then it's how it always is… the opponent has the chance to come back. We had to defend and the organisation was okay. We defended with a lot of passion, a big heart and stuff like this. Carried as well by the atmosphere, which was great."
"And then the last situation of the game – Alisson Becker, what an assist. Mo Salah, what a goal. There was a sprint duel of two really quick boys and Mo used his massive experience. A big relief in that moment."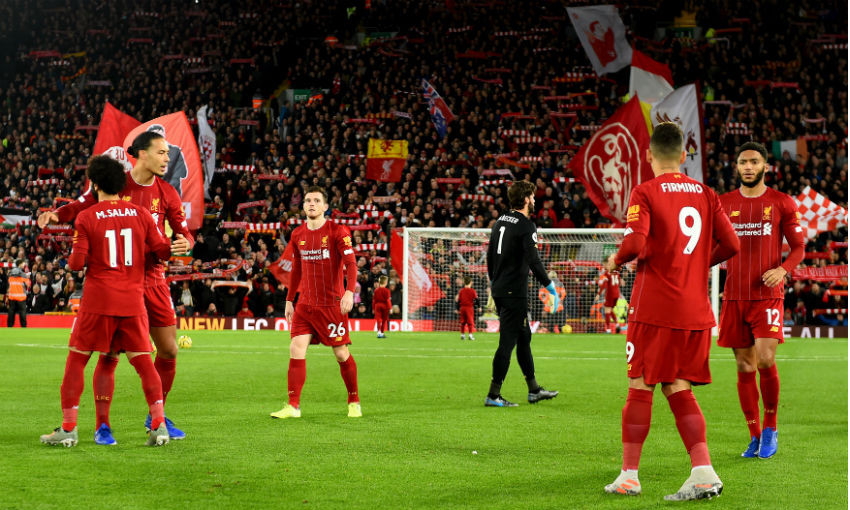 Liverpool fans were singing "We're going to win the league," and Klopp welcomed the sense of excitement. He told Sky Sports:" [The fans] can sing that, but they sang that a couple of times in the past, I think. There's absolutely no problem. Everybody should celebrate a situation – apart from us."
"We have no problem with that. There's nothing changed. We have exactly the same situation plus three points, which is great, wonderful, unbelievable. But nothing else has changed. I'll tell you immediately the moment it feels different. So far, it feels exactly the same always."
"I have no idea if we can be caught or not. First and foremost, it's the Premier League. We play on Thursday against Wolves. They played an exceptional comeback last night [a 3-2 win at Southampton]. They have not had the results they wanted, but they've caused us here a lot of problems.
"It's the next massive challenge we face, and why should I think about more than that? I'm not smart enough to do that, to be honest. There's not enough space in my brain. We will prepare for Wolves, try our best, and then we will see."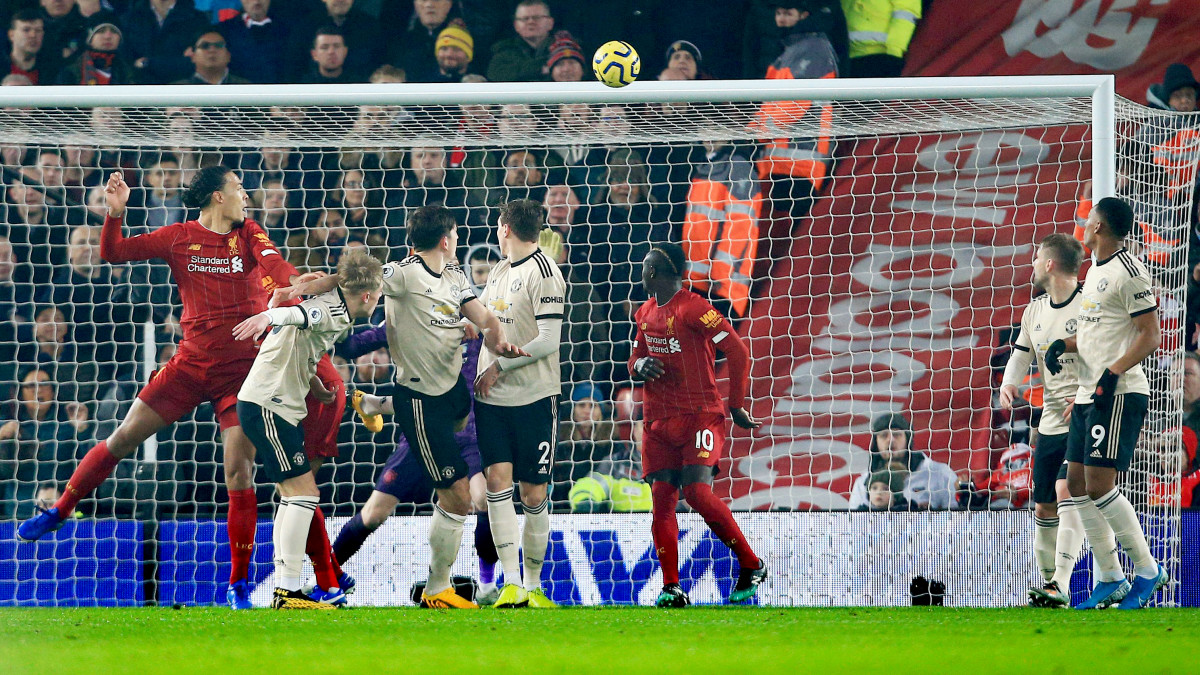 Liverpool captain Jordan Henderson said: "When it's 1-0 it's dangerous, we know that from the Spurs game. I feel as though we should've killed the game off earlier with the chances we had, but we kept going, defended well and managed to get the second in the end, which we deserved I think."
"We're not really thinking about the end again. Why should we change now? Why think about the end of the season? There's still a lot of games left. We've taken it by each game for a long time now and it's put us in good stead, so there's no need to change. For us as players, it's the next game, the next challenge. United played well at times today but I felt as though we deserved the three points."
"At Liverpool, there's always expectation to win and be successful and that hopefully won't change for a very long time."
Klopp has built a team made of champions. Last time they conquered Europe and it seems the time has come for them to be crowned the champions of England. As things are going for Salah and co, there's no stopping them. They might as well repeat the feat of the Arsenal's Invincibles by remaining unbeaten whole season, which now seems quite easy for Klopp's men considering their recent form.
Do check out:
All the latest 2019-20 kits of football teams from all over the world are now available on Tech2Sports. Superior quality kits at the lowest price guaranteed. Show your support for your favourite club and country by wearing their colours.
If you're a Liverpool fan, then check this out:
1. Home Kit
2. Home Kit (Full Sleeve)
3. Away Kit
4. Mobile Cover