Apart from giving a preview of its upcoming 10nm Tiger Lake architecture, Intel has also given a sneak peek of the futuristic PCs. We already have seen the foldable Lenovo ThinkPad X1 Fold, Intel has also shown the Horseshoe Bend concept which gives birth to the foldable Windows 10 PCs over the next few years.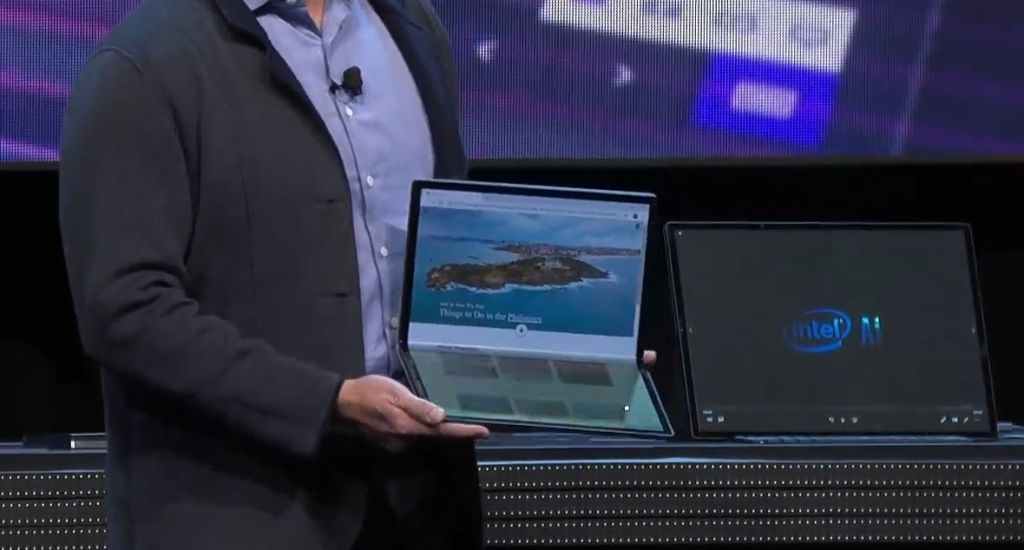 Intel's Horseshoe Bend concept features a massive 17.3-inch AMOLED foldable touch display with 4:3 aspect ratio when it's unfolded. This massive display gives the users immersive PC experiences on the move and when the display is folded, it shrinks down to 12-inches.
Intel has embedded a kickstand like the Microsoft Surface on the rear end this allows you to prop up the foldable display easily. The Horseshoe Bend has a 7mm-thick chassis with just 9W TDP and lacks any kind of cooling which is quite possible because of the optimizations made by Intel on its own product.
The blue team's new Tiger Lake architecture succedes its current Ice lake architecture and will ship in laptops later in 2020. The prototype shown was running on the standard Windows 10 OS but we can expect to ship with the more optimized OS i.e the Windows 10X later this year.
Like the other foldable devices, you can too access the on-screen keyboard on the foldable display or just attach an external keyboard and mouse which indeed will give you a more desktop-like experience with the massive 17.3-inch display.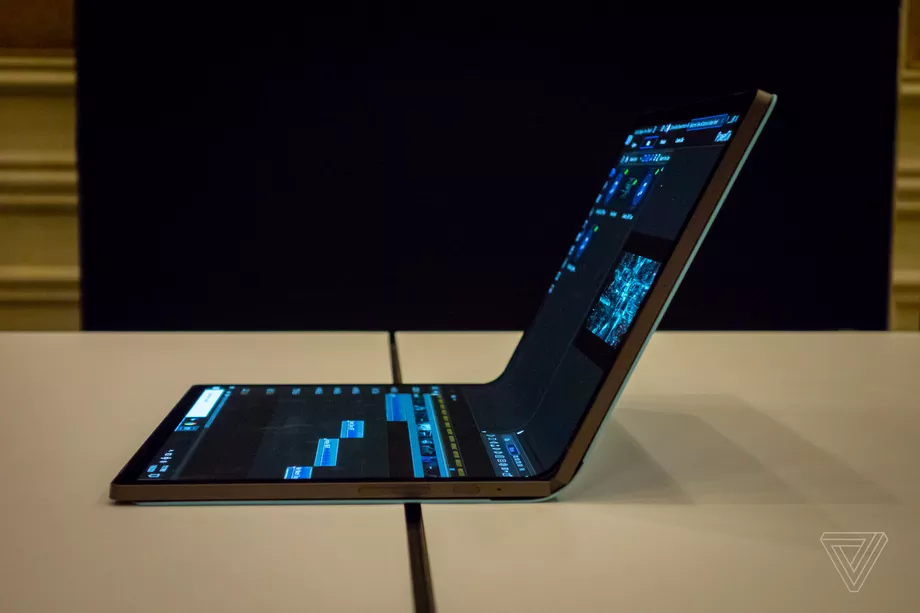 The sleeker display with narrow bezels make the Intel's Horseshoe Bend Concept a desirable foldable PC in future and it's great to see Intel and other manufacturers pushing the foldable form factor to masses in the near future.
Do check out:
😎TechnoSports-stay UPDATED😎