Federico Valverde won the MVP while Thibaut Courtois produced a world-class performance as Zidane continues his perfect record in the finals.
Real Madrid have beaten Atletico Madrid by 4-1 in penalties on Sunday at the King Abdullah Sports City Stadium in Jeddah. They won their 11th Supercopa de Espana trophy when Ramos tucked home the winning penalty.
Zidane has now won one LaLiga, three Champions Leagues, two UEFA Super Cups, two FIFA Club World Cup and two Supercopa de Espana titles across his two stints in Madrid. He has been in charge of Real Madrid in 9 finals and has won all of them. That's some record for taking!
The most important play of the match came in the 115th minute during the second half of extra-time. Real Madrid had a freekick inside Atletico's half. But Atletico was quick to defend and then go for a counter-attack.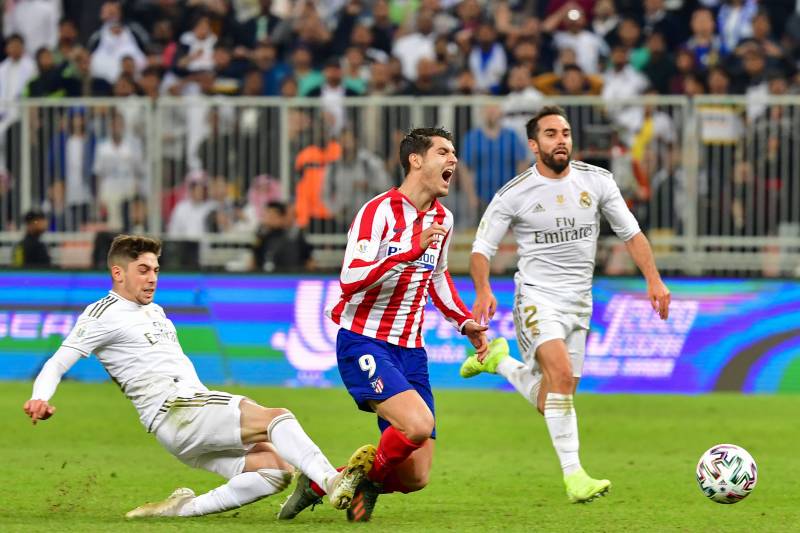 Alvaro Morato found himself through on goal as he found just Courtois between him and the goal. Madrid midfielder Valverde attempted for a last-minute match-saving tactical foul on Morato outside the penalty box. He was sent off for hacking down Alvaro Morata and denying a goalscoring opportunity.
The match went to extra time where Courtois proved to be the hero. But it was Valverde's quick thinking and his unselfish red card for the team which took the match to the penalties. He was named as the MVP of the Supercopa de Espana final.
Zidane said: "He [Valverde] was given the man of the match and I'm happy for him because he did a great job. I'm sure that he wants to share it with his team-mates.
He did what he had to do, he made a crude foul but he did it well. And in the end, the important thing is that he's apologised to Alvaro."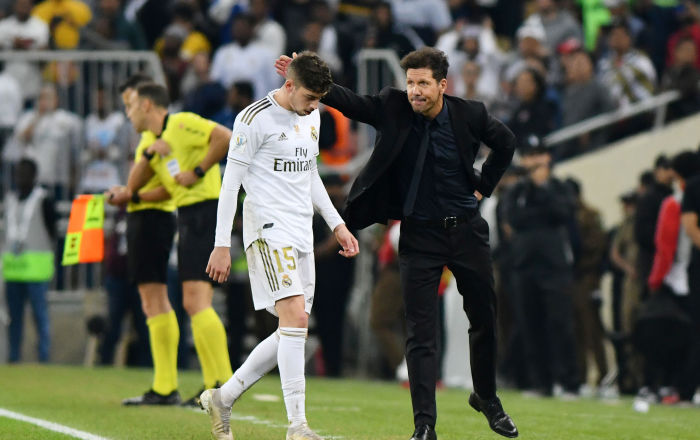 Simeone said: "The MVP award for Fede Valverde was for the red card because he won the game. The most important play of the game was this action of Valverde. That play deprived us of a chance to score a goal that would probably decide the game.
It was the most important play and I told him not to worry, that anyone would do the same in that position. I would do it."
Valverde told the media: "I apologise to Alvaro Morata. I know it's not good what I did, but I didn't have any other option."
He further added: "I'm very happy. It's something you train for, you work for, you fight for, to have good results. Things are working out well. I'm getting minutes on the pitch, playing, the team is winning. It's fantastic. I'm enjoying every minute of my life, an amazing time.
"As well as winning titles with the team, I am also going to become a father. So many positive things are happening and I'm trying my best to enjoy them."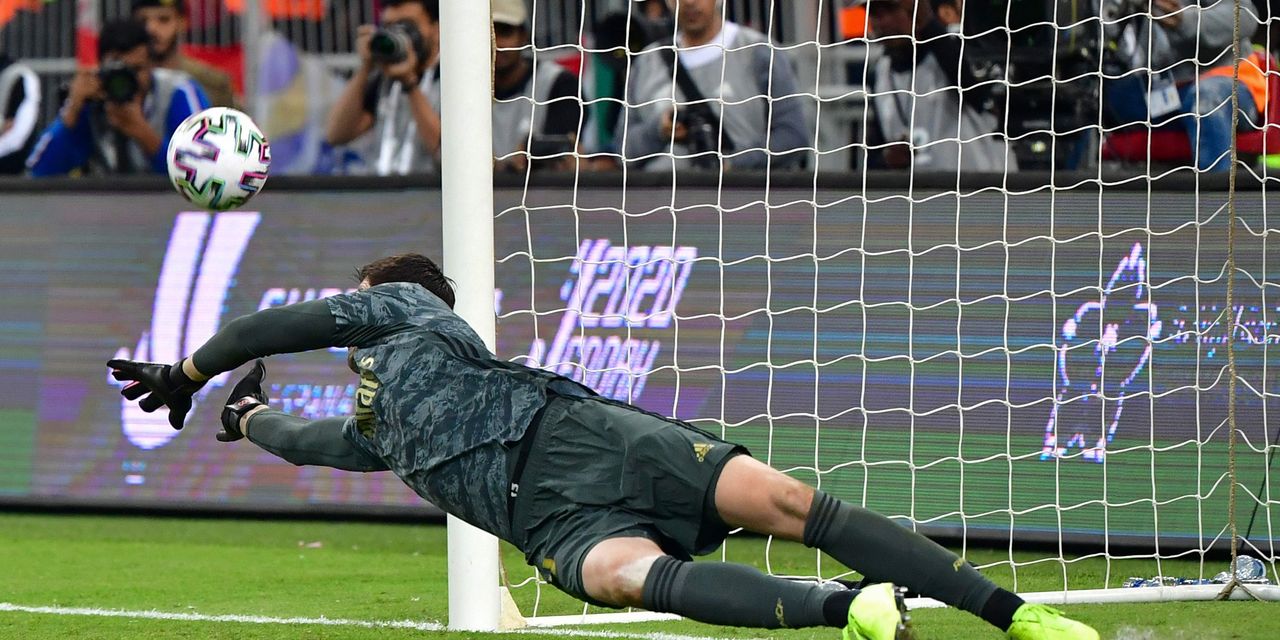 Real Madrid goalkeeper Courtois saved Thomas Partey's penalty to give Madrid an added advantage after Saul missed the first penalty for Atletico Madrid. Kieran Tripper scored the only goal for Atletico while Carvajal, Rodrygo, Modric and Ramos all converted from the spot for Madrid.
Real Madrid president Perez heaped praise on Courtois: "We brought [Courtois] here because we believe that he's the best goalkeeper in the world, and he has been. He was one of the key players in the victory."
Courtois said: "I reviewed the penalties on the bench. Saul surprised me a little, but Thomas I knew clearly. He shot it very hard and very strong.
I am very happy for another zero goals conceded and with good stops. This is very important."
"We are very happy. It was a hard-fought match against Atletico. Their style of play is waiting for an error from the other team. They could have taken advantage of that a few times. I managed to save some, Fede stopped one.
I think I could stop Alvaro by coming out, but he got away and Fede made the tackle. We took advantage of that well and we were the more confident team in the penalty shootout."
Do check out:
All the latest 2019-20 kits of football teams from all over the world are now available on Tech2Sports. Superior quality kits at the lowest price guaranteed. Show your support for your favourite club and country by wearing their colours.
If you're a Real Madrid fan, then check this out:
1. Home kit
2. Home Kit (Full Sleeve)
3. Away kit
4. 3rd kit
5. Mobile Cover