We already knew something is coming from AMD to bridge the huge gap between its new Radeon RX 5500 XT GPUs and RX 5700. AMD never did really compete against the likes of the powerful GTX 1660 series GPUs and with Navi, we knew AMD would bring something for gamers as well.
ASRock is a long-term vendor of AMD GPUs and they briefly posted details for the 6GB AIB Challenger D version of the card which does prove it exists. Famous tipster @TUM_APISAK shared a screenshot prior to the listing being taken down.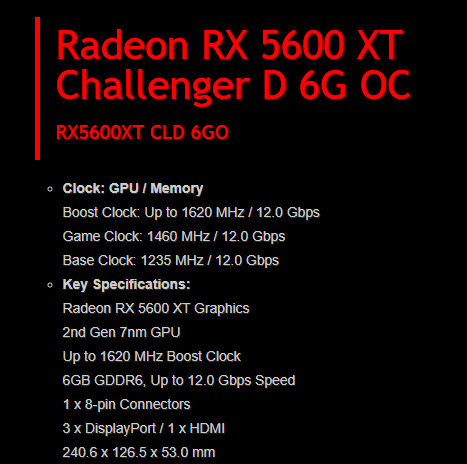 This AMD RX 5600 XT GPU is based 7nm Navi RDNA graphics architecture and features the same number of 2304 Stream Processors as the RX 5700. The GPU has been listed with 6GB GDDR6 memory and has a 192-bit bus architecture and the memory speed remains to be 12.0 Gbps.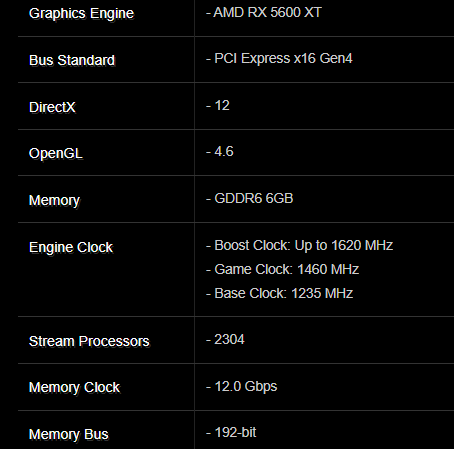 We see the AMD RX 5600 XT Challenger has been factory-overclocked to 1235MHz base, 1460MHz game and 1620MHz boost clock frequency. The 1460 MHz game clock frequency is amongst the lowest we've seen in Navi GPUs.
The RX 5600 XT may feature Navi 2x processor, based on refined RDNA architecture and ASRock lists the GPU as '2nd Gen 7nm GPU' suggesting the 1st Gen 7nm being Vega 20 – Radeon VII. The GPU is scheduled to be launch this month at the CES 2020.
Do check out:
😎TechnoSports-stay UPDATED😎