The much-awaited two new SoCs have been benchmarked and now we have the results! The even more superior 7nm based MediaTek's Density 1000 SoC has been benchmarked against the Qualcomm Snapdragon 765G which is not fair but considering the price points, this seems to be a more realistic battle.
According to the leaked AnTuTu benchmark, the upcoming Snapdragon 765G-powered OPPO Reno 3 Pro is up against the MediaTek Dimensity 1000L-powered OPPO Reno 3. It is surprising to see that the Reno 3 which will surely be cheaper than the "Pro" variant outperforms the latter in both CPU and GPU performance.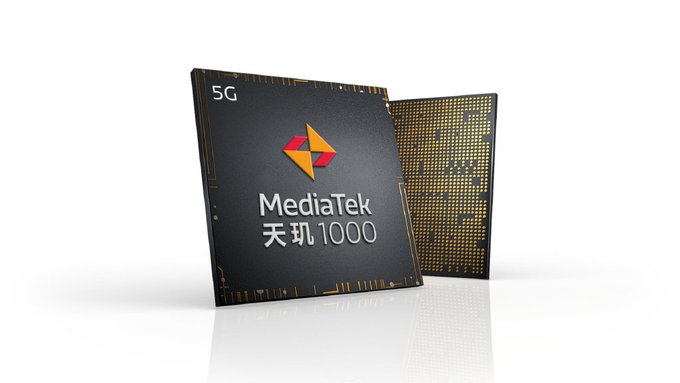 The Snapdragon 765G comprises of two Cortex-A76 performance cores and one of it is clocked up to 2.4 GHz, and the other performance core reaches up to 2.2 GHz. The six other Cortex-A55 based efficiency cores still go up to 1.8 GHz, not a huge improvement as compared to Snapdragon 730 in clock speeds.

The 7nm based MediaTek Dimensity 1000 features four high-end Cortex-A77 cores clocked at 2.6GHz which is the main reason for the better performance of this SoC and we have four Cortex-A55 power-efficient cores clocked at 2.2GHz.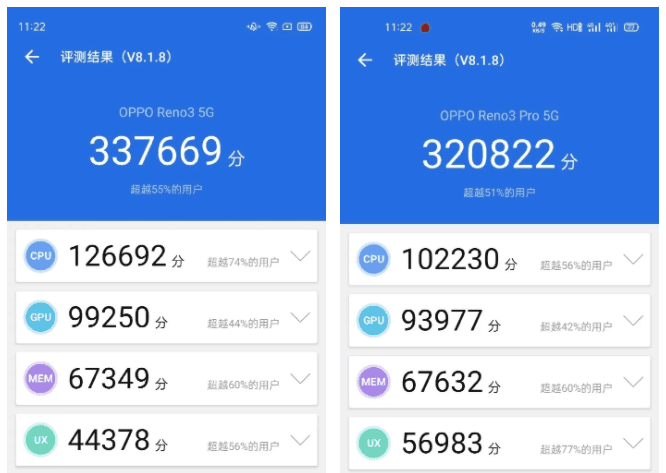 In the CPU test, the MediaTek Dimensity 1000L has scored a record total of 126,692 points while the Qualcomm Snapdragon 765G came off with a score of only 102,230 which means 24% better CPU performance by this MediaTek SoC. 
In the GPU front, we always knew that the Mali GPUs are typically worse than Qualcomm's Adreno GPU series, but in the case of MediaTek Dimensity 1000L, it manages to outperform the Snapdragon 765G graphically as well.
The Mali-G77 MP9 GPU scores a whopping 99,250, a 6% improved performance over the Snapdragon 765G's Adreno 620 GPU that scores 93,977 points. However, we see the Pro variant to score 67,632 and 56,983 points for Memory and UX, compared to slightly lower scores of 67,349 and 44,378 points of the standard Reno 3.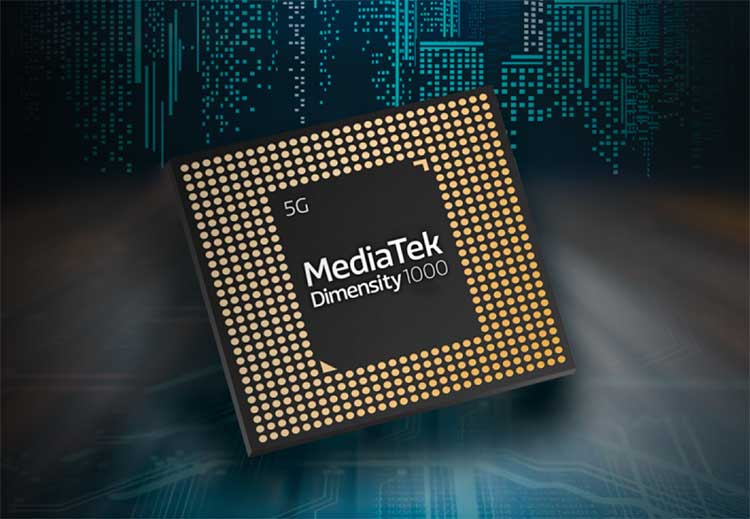 Well, one thing is clear, the new MediaTek Dimensity 1000L SoC will be a revolutionary one for MediaTek especially in the premium performing smartphone segment.
Obviously it will not be against the much more premium Snapdragon 865 but if the chip is available in mid-range devices, we can enjoy a premium performance which we would only rely till now on Qualcomm. MediaTek's market revived from the advent of their Helio P series and then the new Helio G90T outperforming the Snapdragon 730G.
Now, we see the same case with the new Dimensity 1000L that deliberately crushes the Snapdragon 765G, just can't wait to see these new devices in the coming year. All these smartphones using both MediaTek and Snapdragon SoCs will be 5G ready as well.
Do check out:
😎TechnoSports-stay UPDATED😎