Manchester United have beaten the reigning Premier League champions in their own backyard.
Manchester is red again after Manchester United gave their neighbours Manchester City a surprise at the Etihad Stadium on Saturday night.
This is City's fourth league defeat of the season and it leaves them 14 points behind runaway league leaders Liverpool. While United are a further eight points behind City despite securing successive wins against Tottenham and City.
Rashford put United ahead with a well-taken penalty before Martial fired past Manchester City goalkeeper Ederson through his near post. It was expected that Ederson would be able to save that, but Martial's power and precision were good enough to take the ball into the net before Ederson could react.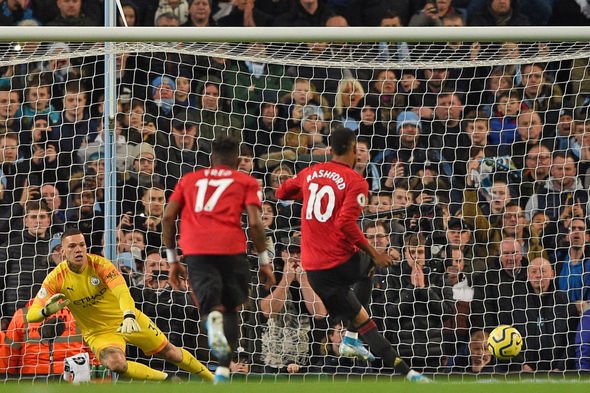 Manchester United manager Solskjaer said after the match: "I was so happy with the way we started the game. The way we created big chances, we looked like we could score every time we had the ball. And the intent was there to go forward, every time we had the ball. It's not about keeping it or slowing it down; we go for the kill and should have been three or four-nil up."
"But then again, you're playing against the best team in the world, so you have to defend well. I think the way we had to prepare for this game because you follow this team for three years, and they're so hard to defend against because they're so good, I'm very pleased with how they dealt with everything, our boys."
He further praised Fred: "[He was] Arguably man of the match today. He took the ball, he's playing against Kevin De Bruyne, probably the best player in the league and I thought he was excellent.
It's great to see it; the boy deserves it. But when you get a run and keep the team together, Scott [McTominay] and Fred have made a great partnership."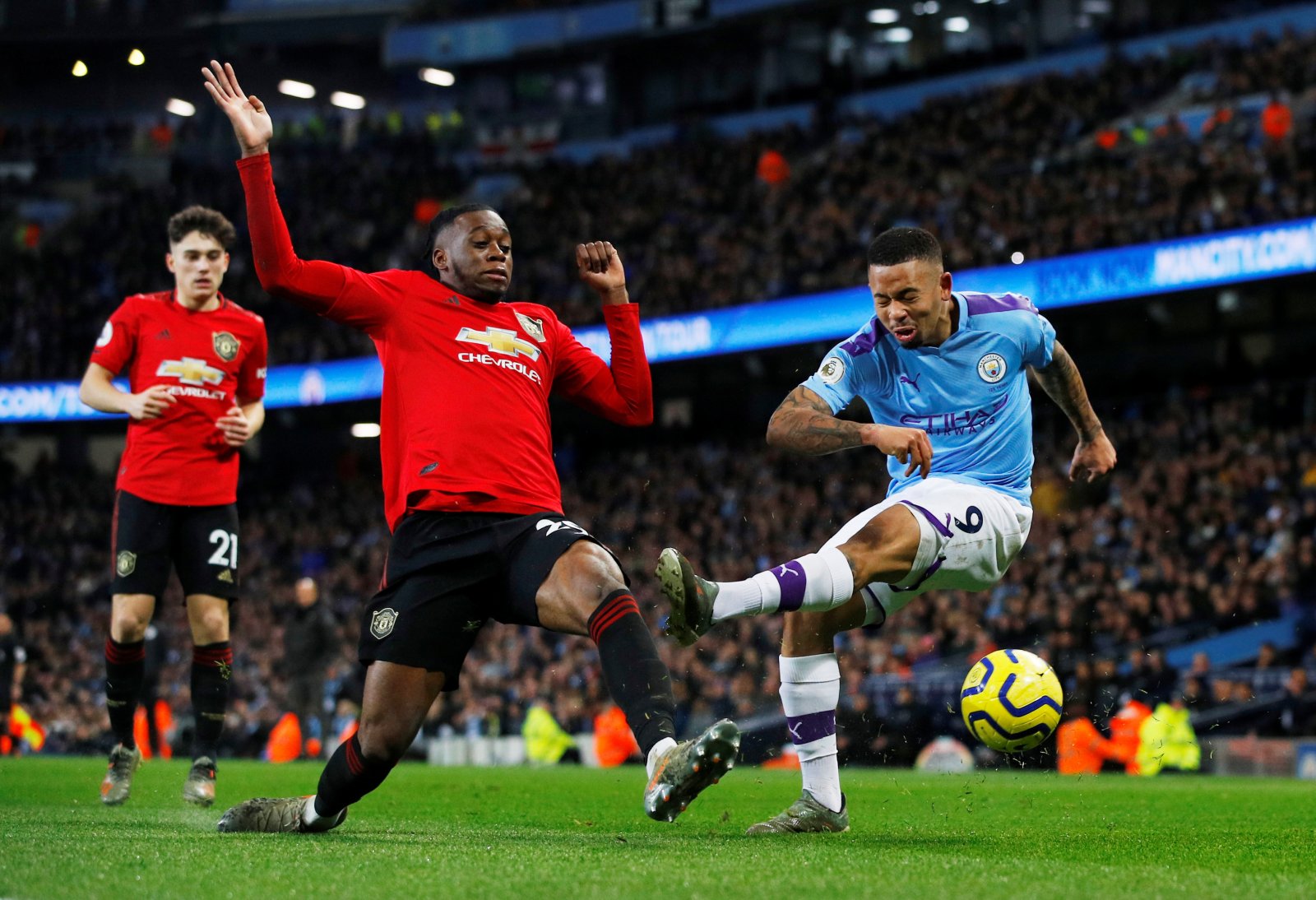 Manchester City manager Pep Guardiola said at his post-match news conference: "I like how my team played. We conceded a little bit more space – not more than usual, but more than last year against United. We knew about the pace they have, with James, Martial and Rashford, but sometimes it is not possible to control it."
"In general, we did what we like. We arrived in the final third many, many, many, many times. Unfortunately, we couldn't finish a little bit more, but I like to watch my team. I know nobody agrees but I like it."
"Sometimes it happens. Sometimes you don't win and the others are better and you lose. Normal is not winning the league always, sometimes you lose. It is important not to give up and try to do what we do as a team. All the games we play a season we play the game I want my team to play.
After that, the counter-attacks, the final third, when we struggle in some departments okay, it's part of the process. Maybe next season we will be better."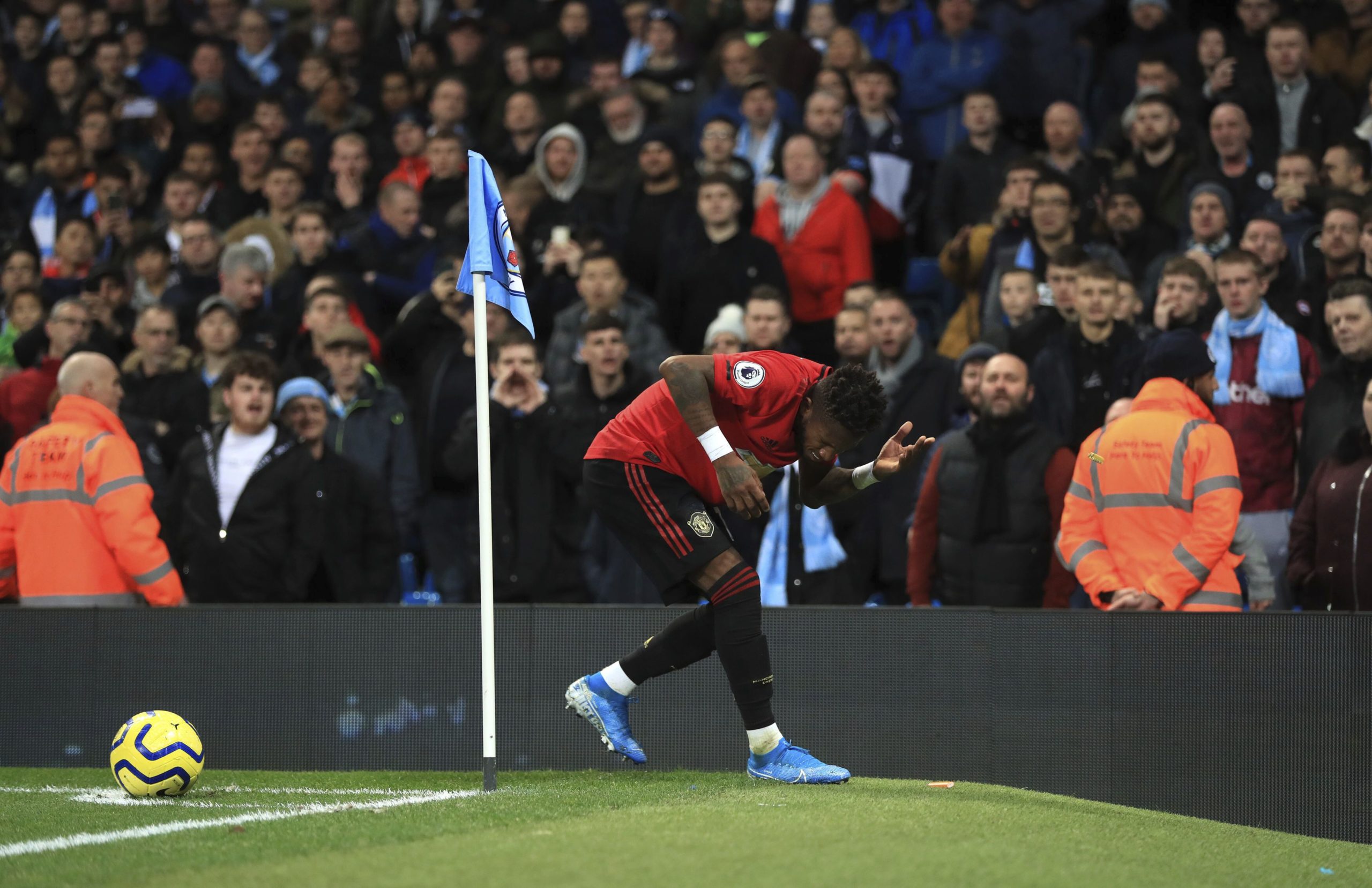 But the beautiful game was overshadowed by those second-half scenes when United had won a corner. Fred went to take the corner and he was hit by several items that were thrown on to the pitch. Along with this he and Jesse Lingard also appeared to be targeted by abuse.
Manchester City and Greater Manchester Police have confirmed that they are working together to investigate the incident, while Solskjaer called for a life ban from football grounds for any individual found guilty of such an offence.
Manchester United captain Ashley Young posted on Twitter: "Should never have to post anything like this because I'd have thought it's obvious but racism has no place in football or society.
Kudos to Man City for the swift statement, I hope the individual is properly dealt with."
Do check out:
All the latest 2019-20 kits of football teams from all over the world are now available on Tech2Sports. Superior quality kits at the lowest price guaranteed. Show your support for your favourite club and country by wearing their colours.
If you're a Manchester City fan, then check this out:
1. Home Kit
2. Home Kit (Full Sleeve)
3. Away Kit
And, if you're a Manchester United fan, check this out:
1. Home Kit
2. Home Kit (Full Sleeve)
3. Away Kit
4. Ryan Giggs Manchester United Round Neck T-Shirt
5. Manchester United Home Jersey Mobile Back Cover