- Advertisement -
AMD's RX 5500 has already caught the attention of budget gamers and the performance of it makes it a lucrative option for gamers, but sadly the GPU will only be reserved for OEMs. So, AMD is rumoured to launch the RX 5500 XT for its budget gamers bade on 7nm Navi.
Apart from its interesting RX 5700 series AMD has nothing to offer in the budget segment except its old Polaris GPUs which really is value for money in 2019. But, people like new GPUs with improved technologies and better power efficiency.
So, naturally, gamers are now heading towards NVIDIA's new 1650 Super and 1660 Super GPUs which are the value-for-money GPUs that performs incredibly well. The inclusion of GDDR6 memory at this budget makes the key difference, helping gamers to get smooth 1080p gaming performance in almost all modern titles.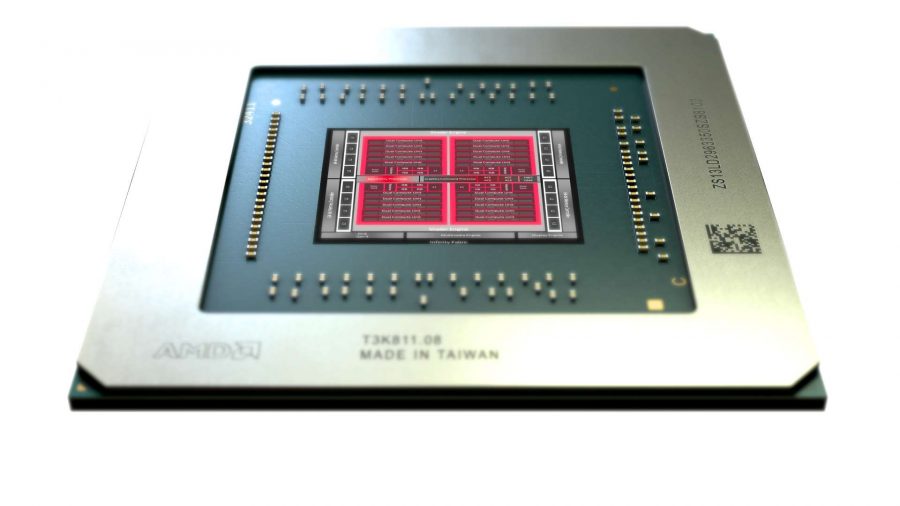 - Advertisement -
After beating Intel in the CPU market with its 7nm products, AMD is not stopping here, it seems they are planning to launch new GPUs to the market soon this month. As the RX 5500 won't be available for common gamers for their custom PC, AMD is all set to launch the new RX 5500 XT based on its new Navi 14 architecture.
According to Videocardz, the Radeon RX 5500 XT apparently is said to operate on a 128-bit memory bandwidth like the regular RX 5500 and will be available in two variants: 4GB and 8GB GDDR6 VRAM.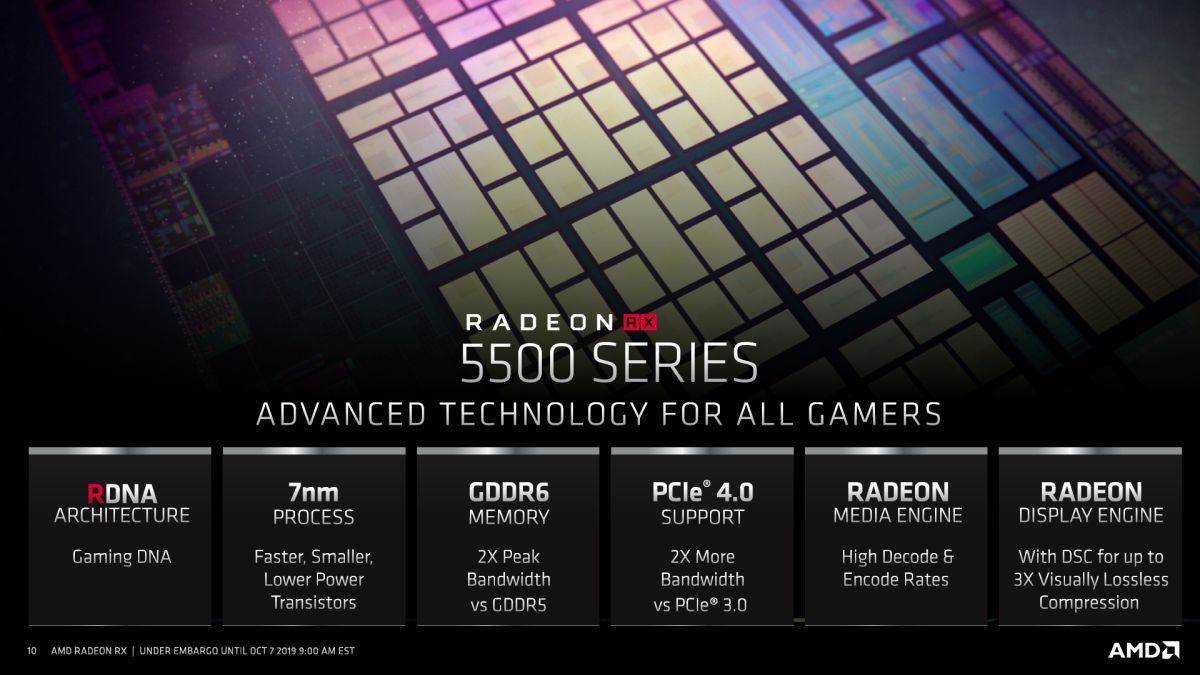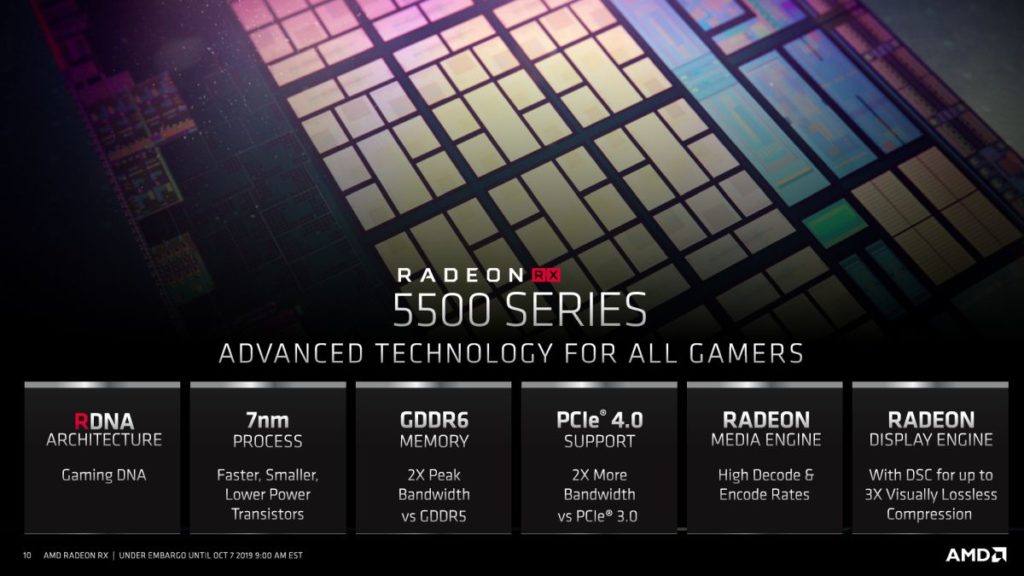 Even though Compute Units (CU) count remains unclear, the website speculates that this 7 nm GPU will have a 53.9 GPixel/s pixel fillrate and 148.3 GTexel/s texture fillrate. The card seems to be capable of up to 4.8 TFLOPS of floating-point performance, although we are unsure of the accuracy of the information.
- Advertisement -
The RX 5500 non-XT might end up as an OEM-exclusive, on the other hand, the RX 5500 XT should only be available through AMD board partners. No pricing details have been leaked, but Videocardz says that this new mid-range card will launch be unveiled by the latest of December 15.
Do check out:
😎TechnoSports-stay UPDATED😎
- Advertisement -