These days GPUs are getting cheaper and cheaper with the advent of a bunch of new GPUs frequently. It seems that GPUs like the RX 500 series, GTX 1000 series ones are getting obsolete but surely aren't getting less powerful, just getting more affordable for the gaming community who need a very low budget to game upon.
Most of these GPUs have once been popular in the budget GPU segment, their lowered prices now make them ideal to use in ultra-low-budget gaming PC builds. GPUs like RX 560 and GTX 1050 Ti at price below Rs.10k make them a lucrative deal. So here are our top 5 picks below Rs.10k:
5. Gigabyte Geforce GT 710 2GB GDDR5 Graphics Card

Price: Rs.3,062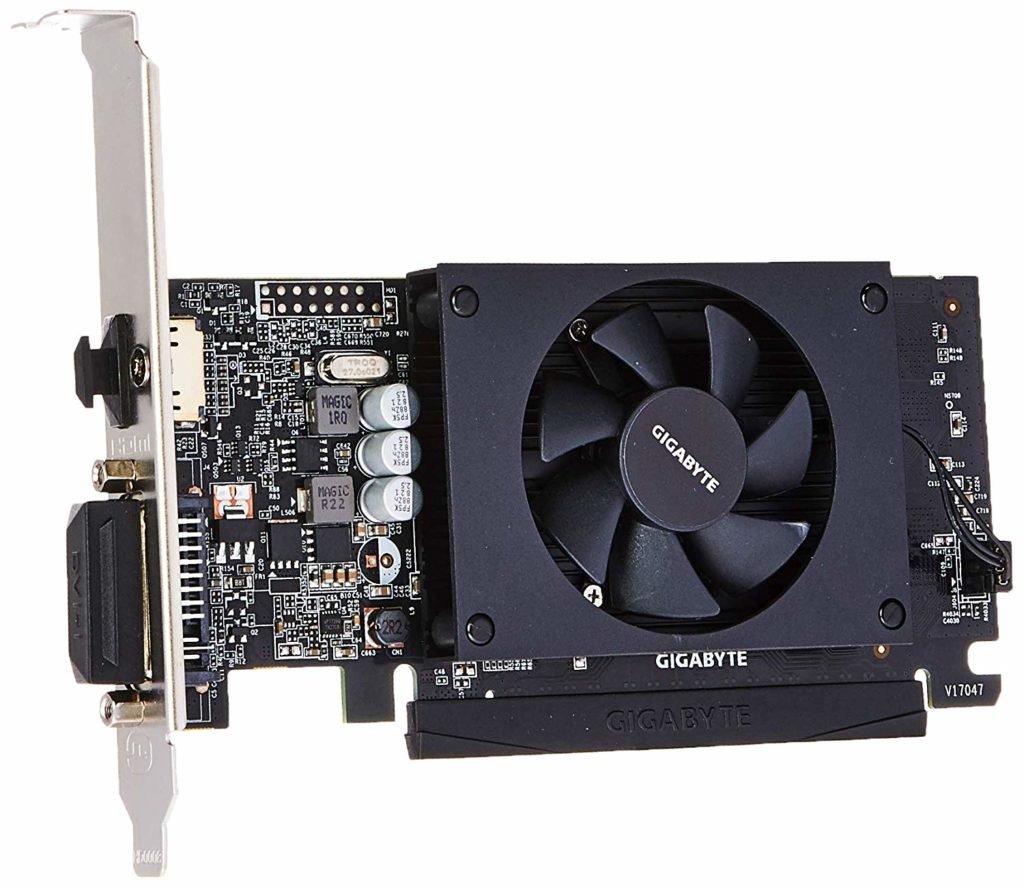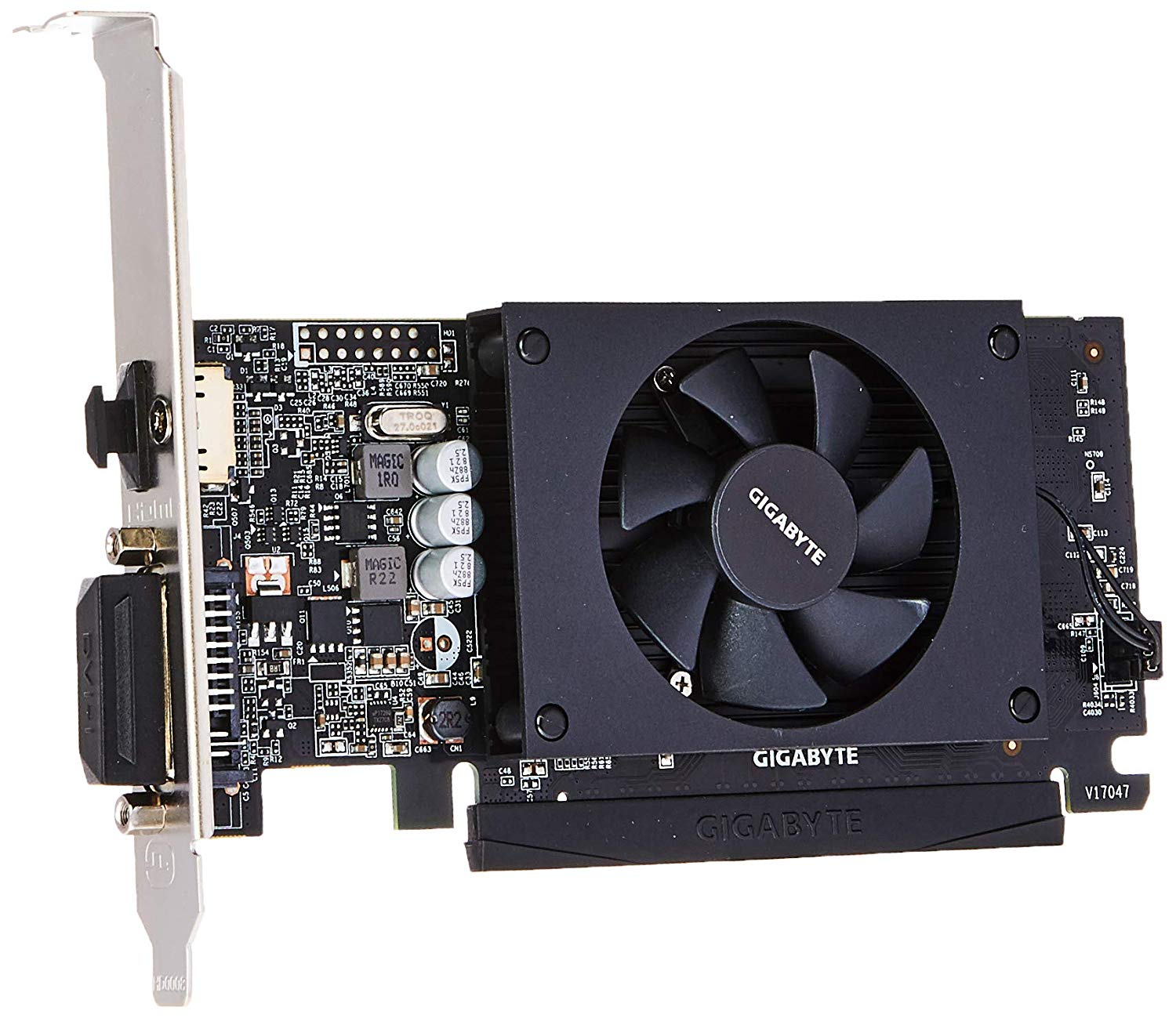 Chipset: GeForce GT 710
Core Clock: 954 MHz
Process Technology: 28 nm
Memory Clock: 5010 MHz
Memory Size: 2 GB
If you are just looking for a GPU for display or 720p gaming, this aged GPU won't befall you at all. Check out: Games that you can still play with NVIDIA GT 710
Buy from here: https://amzn.to/2OzzfCW
4. ASUS AREZ-PH-RX550-2G GDDR5 Graphics Card
Price: Rs.4,966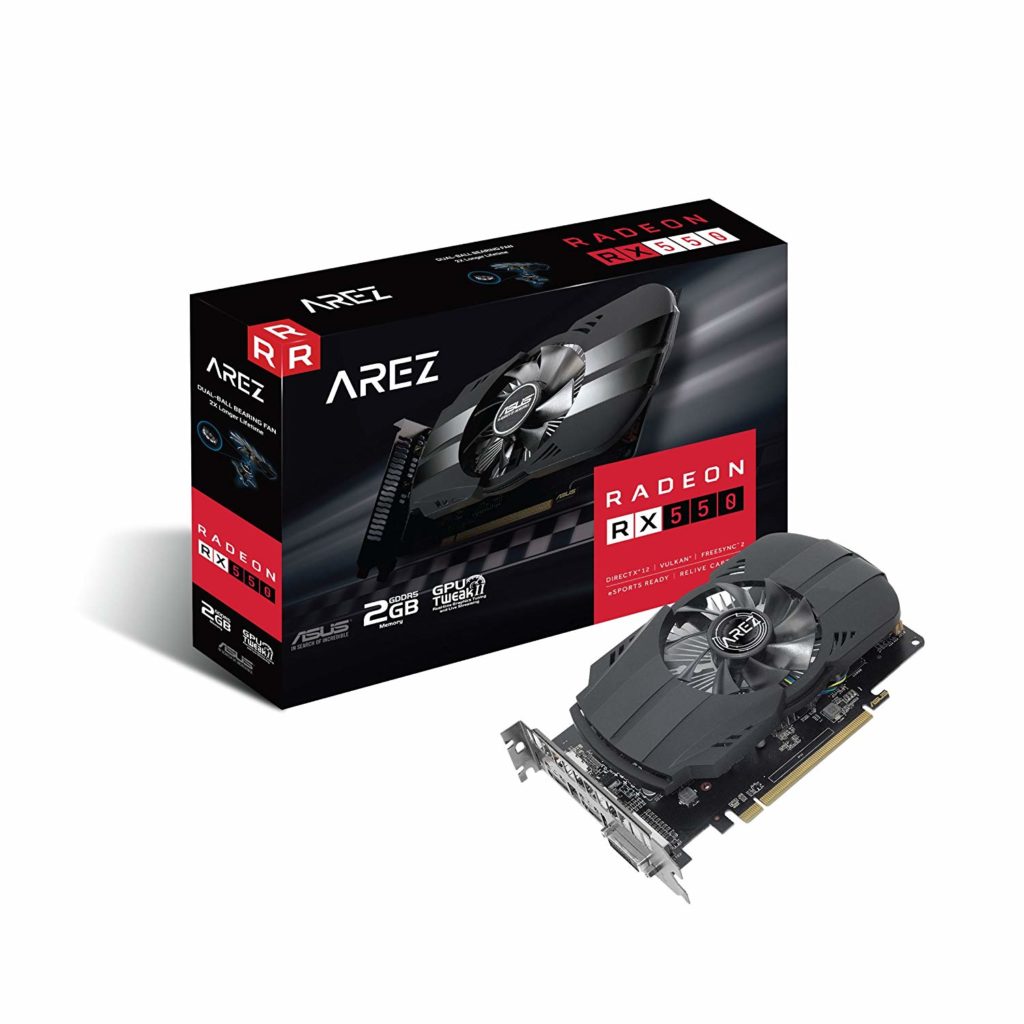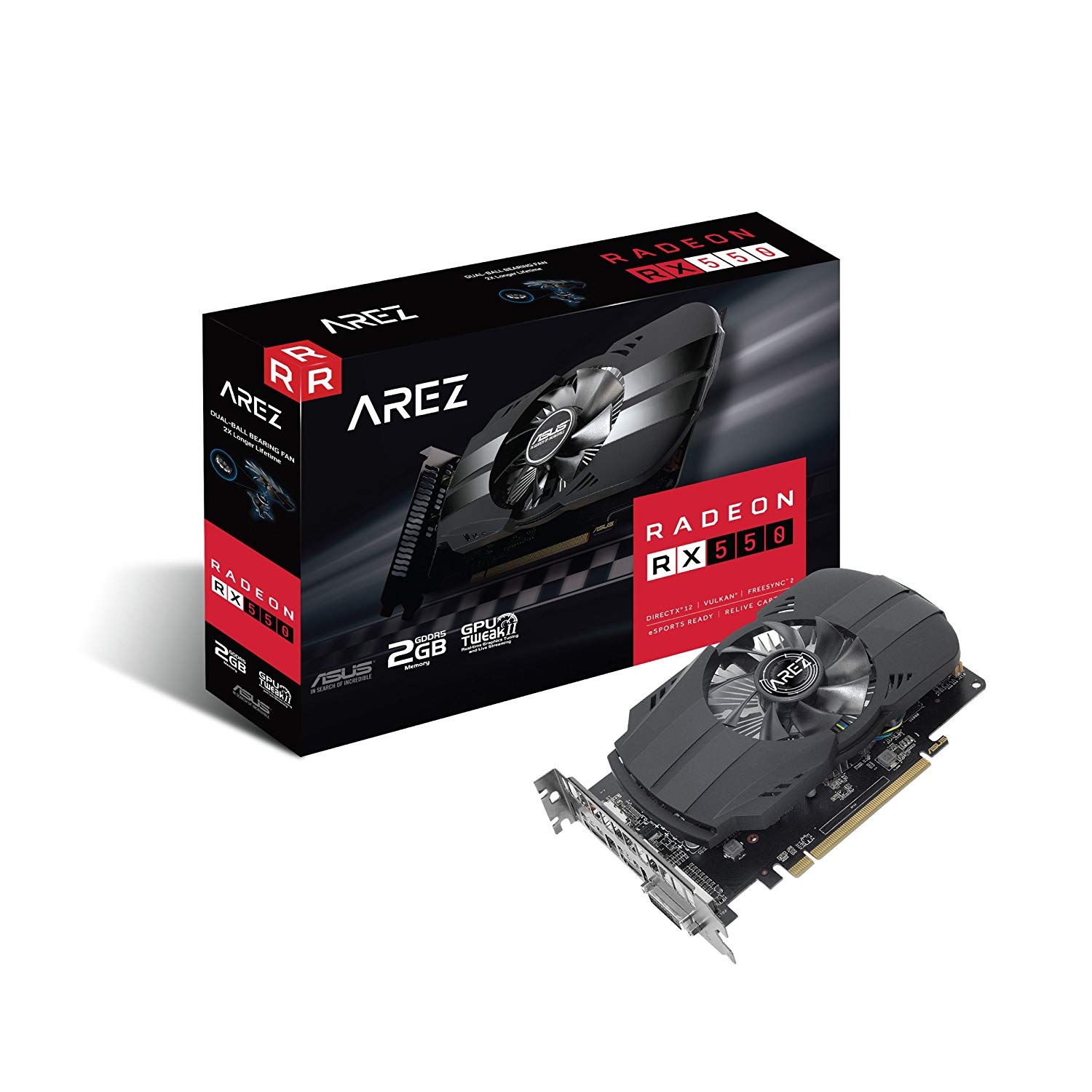 GPU Tweak II makes monitoring performance and streaming easier than ever, featuring Game Booster and Split Game caster, all via an intuitive interface and 1-click overclocking
Auto-extreme Manufacturing Technology delivers premium quality and reliability with aerospace-grade Super Alloy Power II components
Plug & Play: Works with an existing power supply with no external Pie power required
Free Sync technology eliminates screen tearing for a smooth gaming experience
Dual-ball bearing fans reduces friction, further improving card lifespan and cooling efficiency
Just want to play modern games at 720p? then this card is the best.
Buy from here: https://amzn.to/34CWTnN
3. Zotac GeForce GT 1030 2GB GDDR5 64-bit Graphics Card
Price: Rs.6,280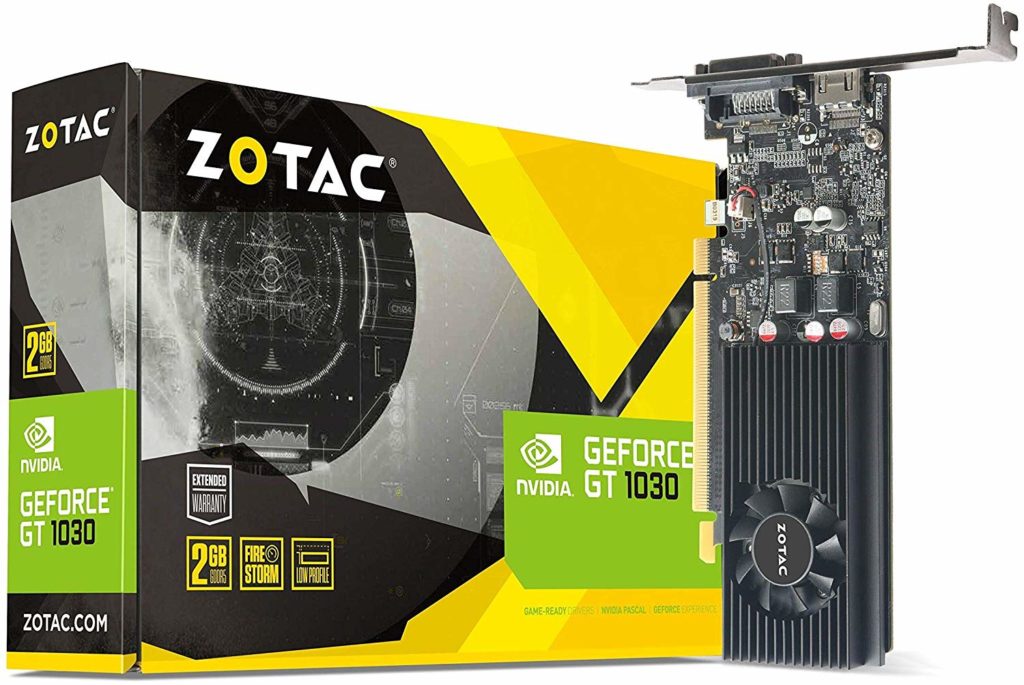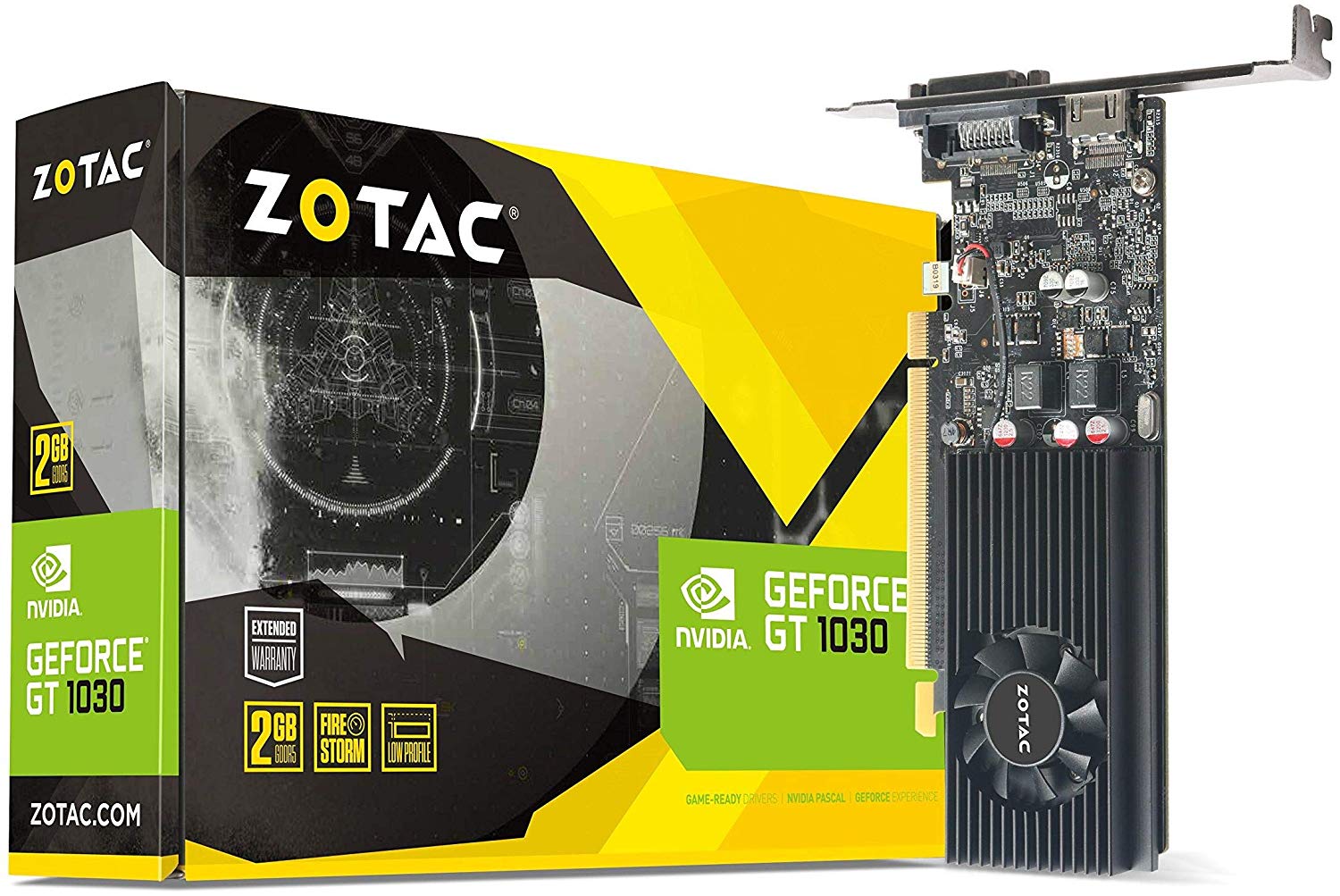 CUDA Core: 384
Memory Clock: 6.0 GHz
Memory Bus Width: 64-bit ; Memory Bandwidth: 56 GB/s
DirectX12.0; Vulkan1.0; OpenGL4.5 ;OpenCL1.2 ; Shader Model5.0
For 1080p, the GT 1030 might just be a considerable option for budget PC builds and can be a great value-for-money option.
Buy from here: https://amzn.to/2DxvK9Y
2. Gigabyte GV-RX560OC-4GD REV2.0 Radeon RX 560 OC 4GB Graphics Card
Price: Rs.7,354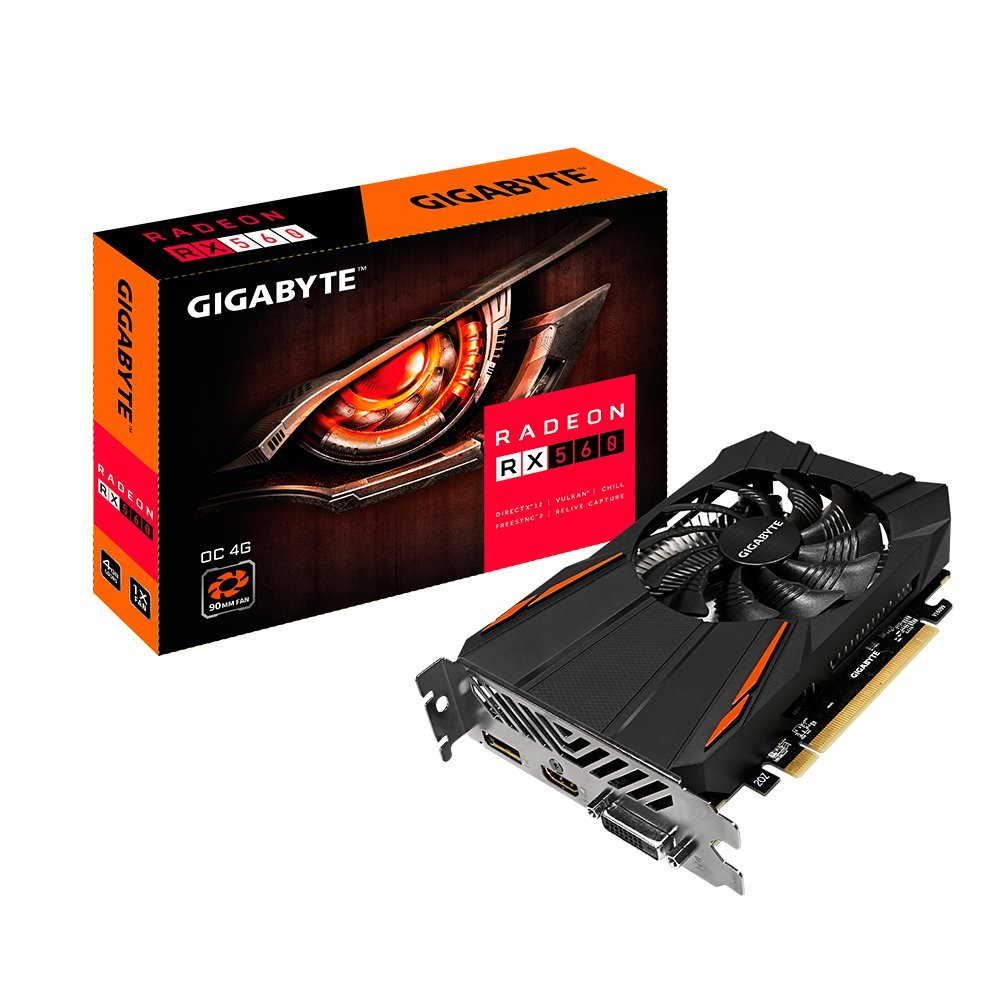 Powered by Radeon RX 560(14CU)
Integrated with 4GB GDDR5 128bit memory
90mm Unique Blade Fan Design
One-click Super Overclocking
Supports HDMI [email protected] and DP [email protected]
This is truly a powerful GPU that gives great 1080p gaming experience and is a great GPU to pair with budget Ryzen processors.
Buy from here: https://amzn.to/33Ce9bk
1. INNO3D Nvidia GeForce GTX 1050 TI X2 GDDR5 Graphics Card
Price: Rs.9,990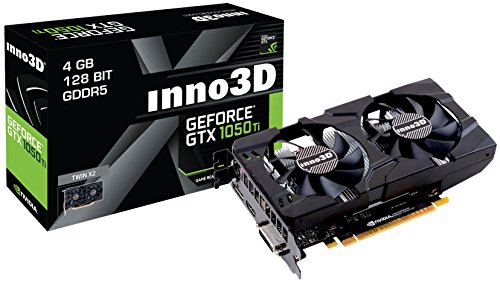 Nvidia CPU GTX 1050 TI GPU with ports DP+HDMI+DVI
Core clock speed 1290MHz
VGABoostClock 1392 MHz
VGA CUDA Cores 768 Dual Fan Cooling
One of the best budget GPU just got much more affordable after the advent of GTX 1650, for those whom GTX 1650 is too costly can consider the GTX 1050 Ti that is priced less than Rs.10k.
Buy from here: https://amzn.to/2R7988m
So here were some of our best picks considering the ultra-low-budget GPUs in India under Rs.10k. So which one of them will you be using in your PC build? Tell us in the comments below… 😉
Do check out:
😎TechnoSports-stay UPDATED😎