The all-new 16-inch MacBook Pro Immersive 16-Inch Retina Display, up to 80% faster performance and a new Magic Keyboard at Rs.1,99,900
Last year's best-ever MacBook gets a decent upgrade this year and the screen expands to 16 inches. This laptop is said to fix all of the flaws that users faced with the previous flagship 15-inch MacBook Pro.
The new laptop is claimed to increase the performance by "up to 80%" for designers, photographers, video editors, and professionals. Apple has focussed on a few of the major flaws including poorly designed keyboard, no escape key, insufficient cooling and poor specs that really fall behind the competition.

The all-new MacBook Pro features a brilliant 16-inch Retina Display, comes with the latest Intel 8-core processors, up to 64GB of RAM, next-generation 7nm AMD graphics with up to 8GB of VRAM and a new advanced thermal design, making it the most powerful MacBook Pro ever.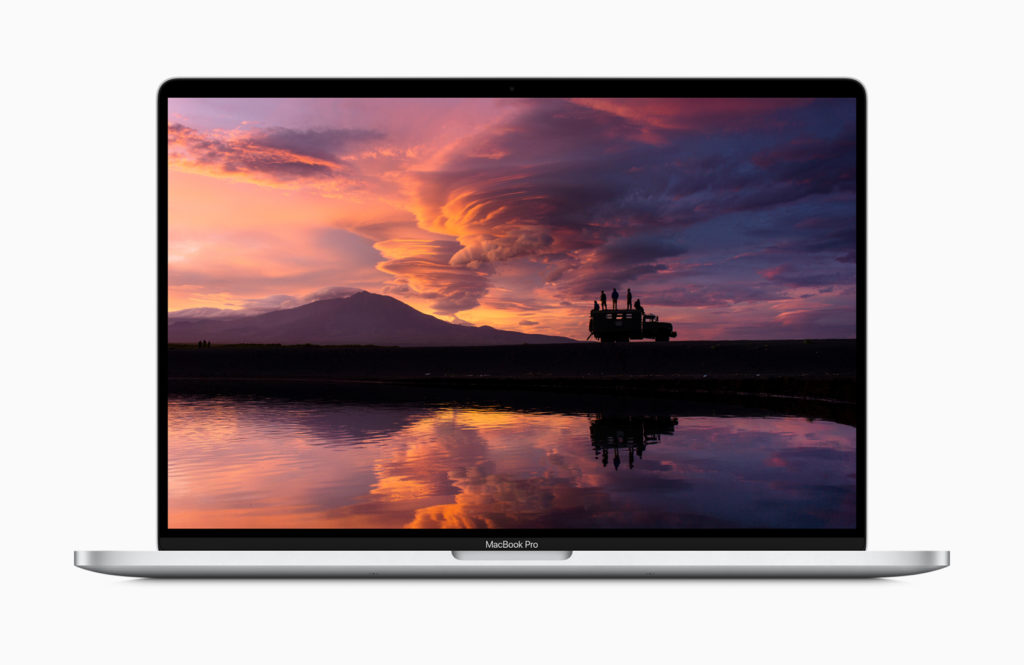 Display
Apple's Retina Display has always been praised by consumers and with the new 16-inch MacBook Pro they've made the largest and the best display ever. Featuring a 16-inch Retina Display with a resolution of 3072×1920 for a pixel density of 226 ppi, brightness of 500 nits, and P3 wide colour gamut.
The Retina display delivers nearly 6 million pixels and an even more immersive front-of-screen experience. Apple says that each display is individually calibrated in the factory for accurate gamma, white point and primary colours. Overall the slimmer bezels around the corner with an immersive display makes the laptop a perfect one for professionals.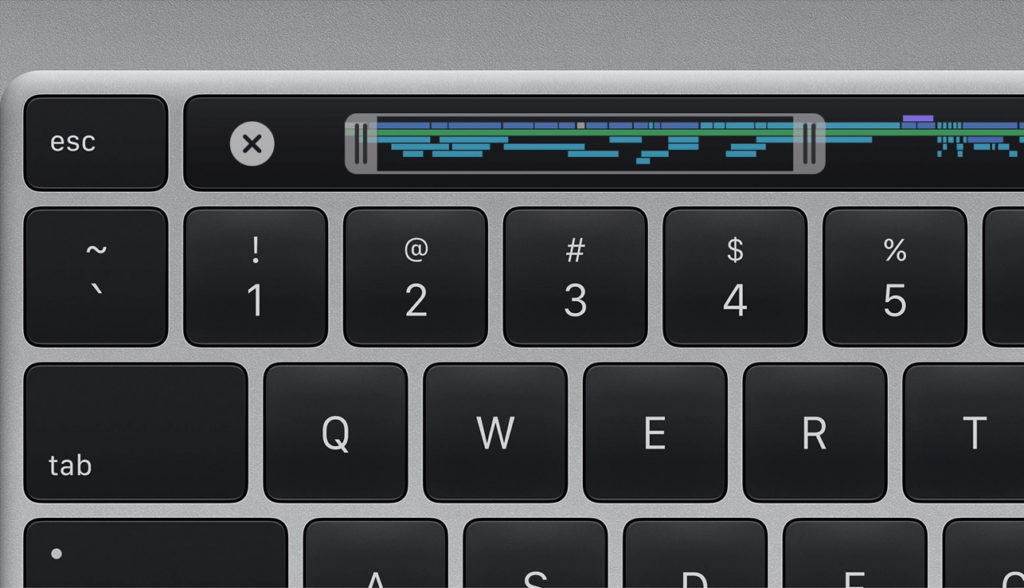 New Magic Keyboard
The all-new 16-inch MacBook Pro features a new Magic Keyboard with a refined scissor mechanism that delivers 1mm of key travel and a stable key feel. Apple has ditched the butterfly mechanism for a new and comfortable keyboard and the Apple-designed rubber dome stores more potential energy for a responsive key press.
The new Magic Keyboard also features a physical Escape key and an inverted-"T" arrangement for the arrow keys, along with Touch Bar and Touch ID, for a keyboard that delivers the best typing experience ever on a Mac notebook.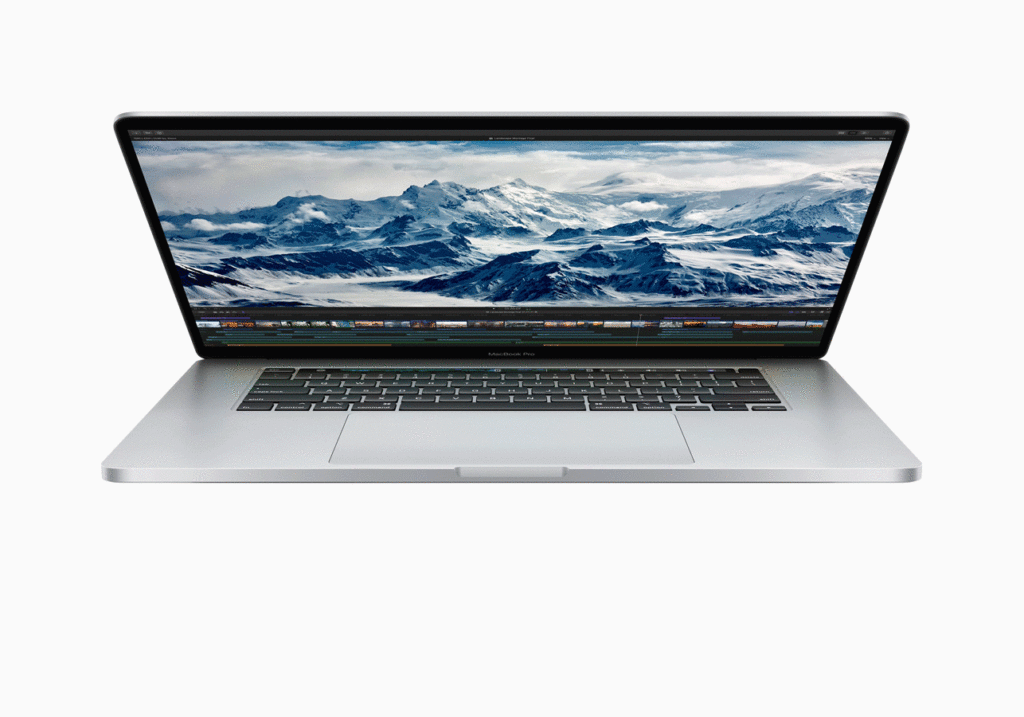 Powered by 9th-generation Intel CPUs
Apple has ditched the older Intel CPUs and used the latest 6-core and 8-core 9th-generation processors with Turbo Boost speeds up to 5.0 GHz. For pro-level computing pro-level hardware is required for tasks like compiling code, editing multi-cam video or doing 3D animation, just the perfect workloads to throw at your MacBook Pro.
The Cupertino giant even claims that the new Intel CPUs deliver up to 2.1 times faster performance than the quad-core 15-inch MacBook Pro. The faster CPU is combined with faster memory up to 64GB, Apple has compared the newer MacBook Pro with the previous-gen and here are the results: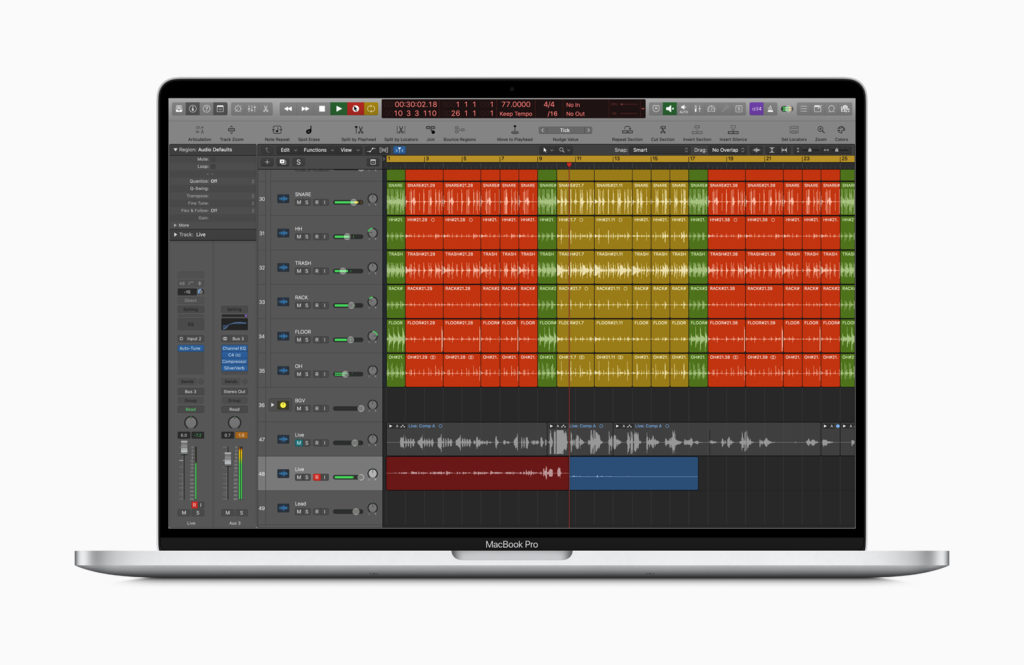 Music producers can playback massive multi-track projects with up to 2.1 times more Amp Designer plug-ins in Logic Pro X.
Scientists and researchers will benefit from 2.1 times faster simulation of dynamical systems in MATLAB.
Developers using Xcode can compile code up to 1.8 times faster.
Photographers can apply complex edits to photographs 1.7 times faster in Photoshop.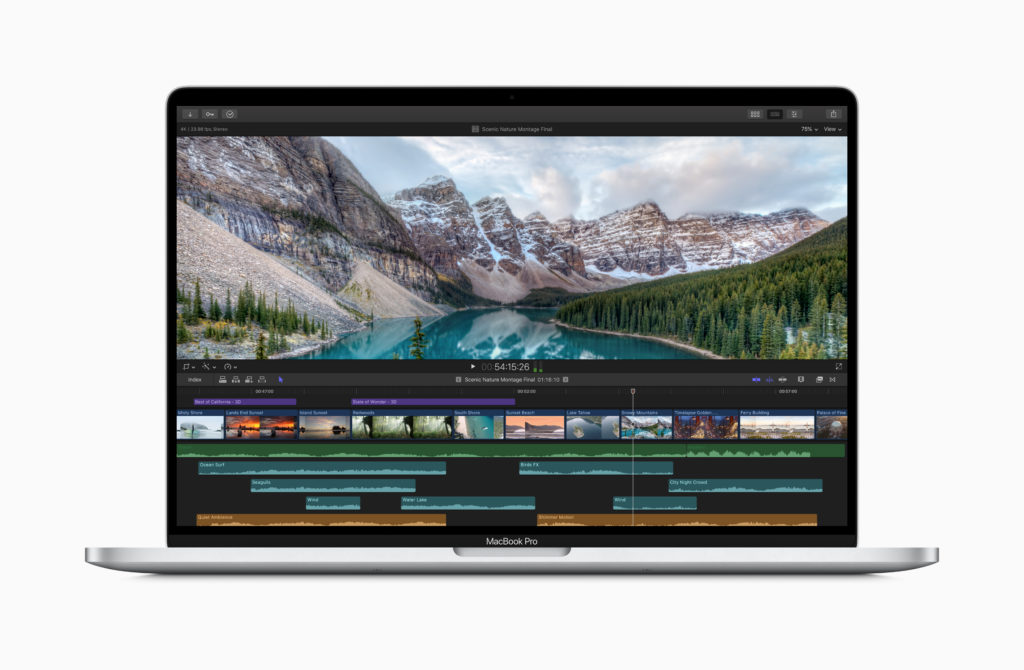 AMD Radeon Pro 5000M graphics
Graphical performance is one of the most important factors for a powerful laptop like MacBook Pro and that's why Apple has updated its graphics to the latest AMD Radeon Pro 5000M series graphics – the first 7nm mobile discrete GPUs for pro users.
The new AMD Navi GPU is based on RDNA architecture which gives significant performance gain from last-gen and being paired with GDDR6 video memory and up to 8GB VRAM options, the MacBook Pro users will be able to tackle GPU-intensive tasks faster than ever.
Apple says that the customers who choose the standard configuration will see 2.1 times faster graphics performance than last-gen while those who opt for the highest-end graphics options will see up to 80% faster performance than the previous high-end configuration.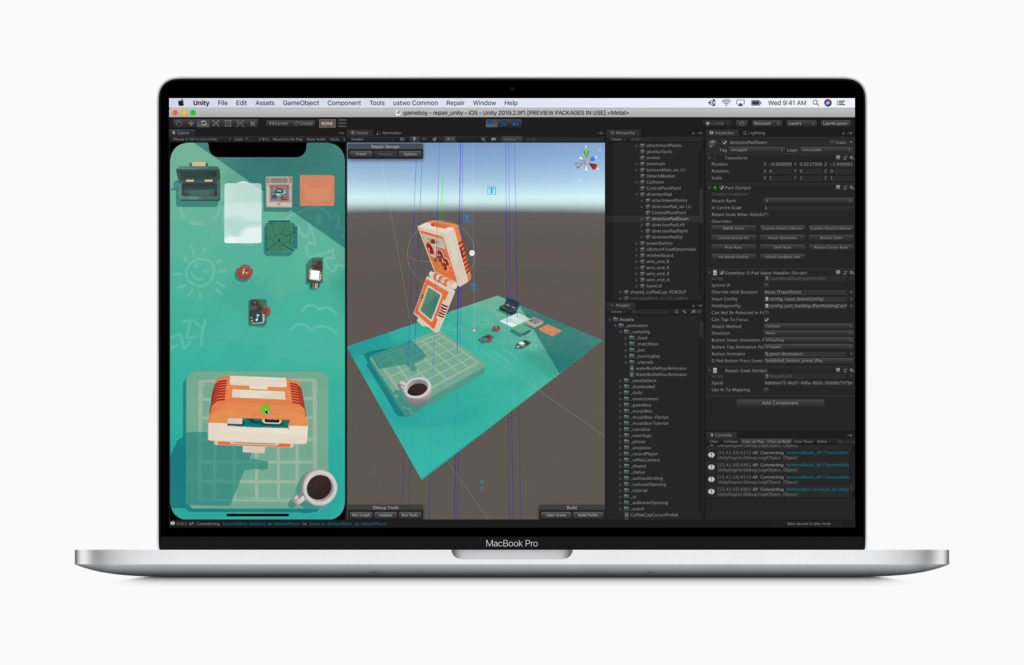 When compared to the previous-generation 8-core 15-inch MacBook Pro with the highest graphics options:
Video editors using DaVinci Resolve will see up to 1.8 times faster effects rendering when colour grading.
Gamers will enjoy smoother gameplay with up to 1.6 times faster performance in games like Fortnite.
In Unity, developers will experience 1.4 times faster fly-through performance during game development.
Storage & Battery
The 16-inch MacBook Pro gives you huge storage options this time, providing you up to 8TB of SSD storage – highest ever on a laptop. The standard storage options remain to be 512GB and 1TB.
Apple has even upgraded the battery and stuffed as much it could, the new MacBook Pro features a huge 100Wh battery and now provides up to 11 hours of wireless web browsing or Apple TV app video playback.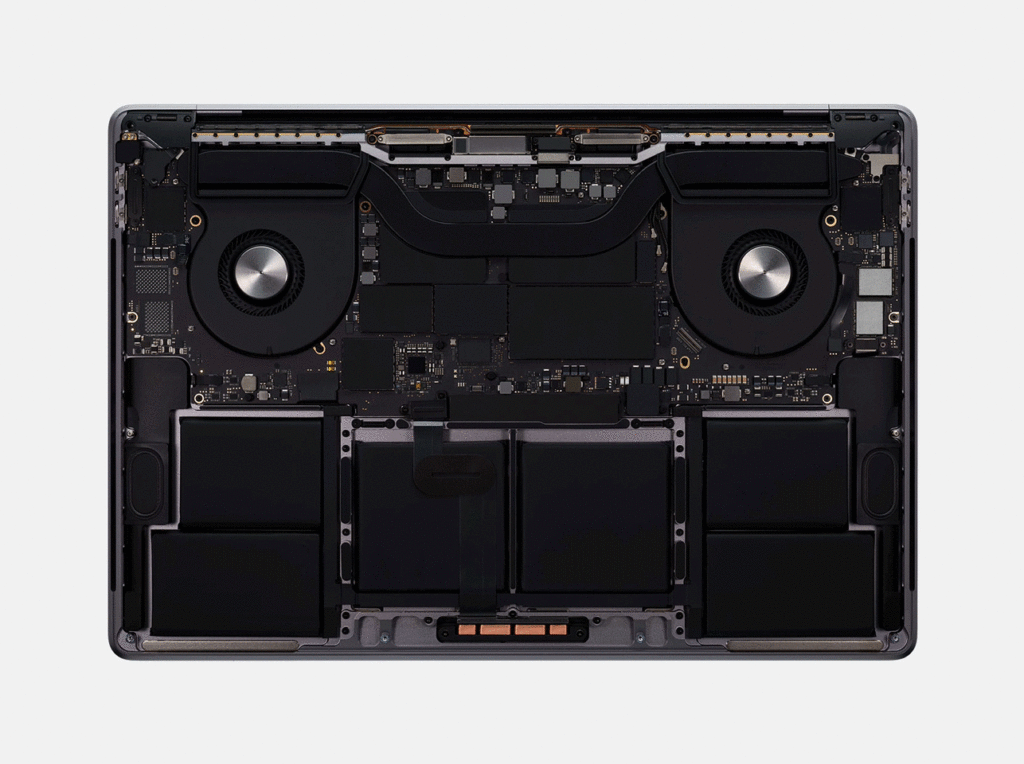 Thermals & Audio
The 16-inch MacBook Pro's thermal has been taken care of since Apple received a lot of thermal throttling complaints about the last-gen MacBook Pro. The improved fan design features a larger impeller with extended blades along with bigger vents, resulting in a 28% increase in airflow.
On the other hand, the heat sink is 35% larger, enabling significantly more heat dissipation than before. These cooling enhancements allow the 16-inch MacBook Pro to sustain up to 12 more watts during intensive workloads than the previous design.
Apple has introduced a completely redesigned six-speaker, high-fidelity sound system on the new MacBook Pro that indeed helps professionals a lot. The new Apple-patented force-cancelling woofers use dual opposed speaker drivers to reduce unwanted vibrations that distort the sound.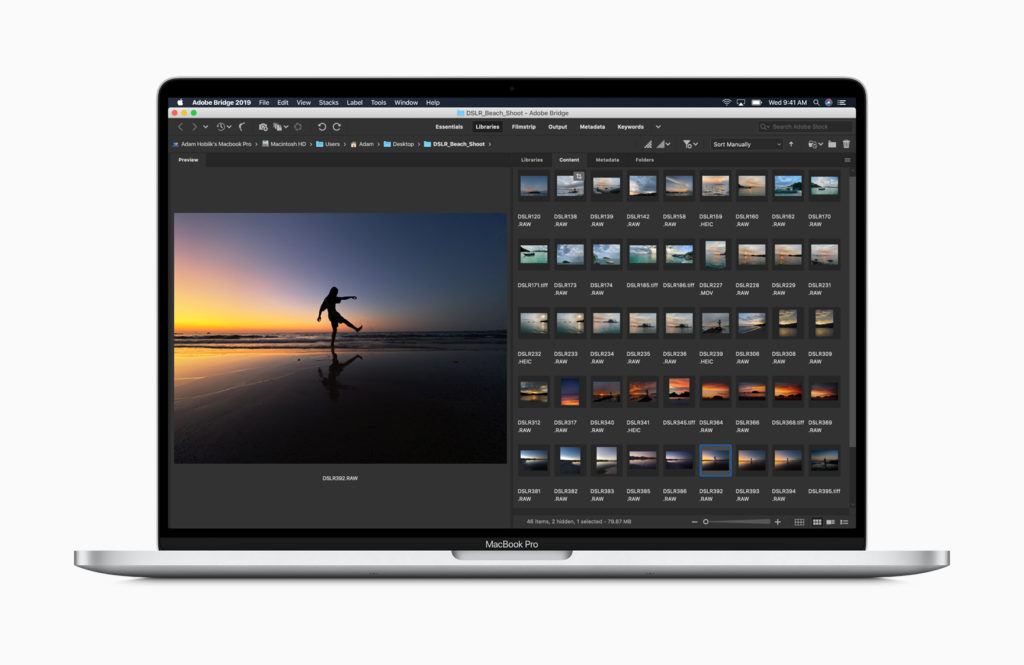 macOS & I/O
With the 16-inch MacBook Pro, you obviously get the new macOS Catalina (v10.15) that has a lot of improvements over last gen. Some of the key features include Dark Mode, Sidecar and other improvements which you can check out from here.
Speaking of I/O, the 16-inch MacBook Pro comes with four Thunderbolt 3 USB-C connections and a headphone jack.
Pricing & Availability
The new MacBook Pro is now widely available around the world via Apple Authorised Resellers and the price of it in India starts at Rs.1,99,900.
The base configuration of the 16-inch MacBook Pro comes with a 2.6GHz 6-core 9th Gen Core i7 processor, 16GB of RAM, 512GB of SSD storage, and a Radeon Pro 5300M with 4GB of GDDR6 memory which costs $2400 US.
The highest configuration of this beastly laptop can be up to a 2.4GHz 8‑core 9th Gen Core i9 (Turbo Boost up to 5.0GHz), 64GB of RAM, 8TB of SSD storage, and a Radeon Pro 5500M with 8GB of GDDR6 memory which will cost you a whopping $6,100 US.
Do check out:
😎TechnoSports-stay UPDATED😎