One of the most anticipated smartphones goes official, Motorola's new Moto Razr 2019 with Foldable Display is here. This will be refreshed version to the original Moto Razr phone that was indeed the best selling device of the last decade.
This new smartphone looks like to the original Moto Razr from the outside and packs a foldable display underneath. Moto Razr 2019 is a cool smartphone by the Lenovo-owned brand that comes in a clamshell form factor, carrying the nostalgia of the original one.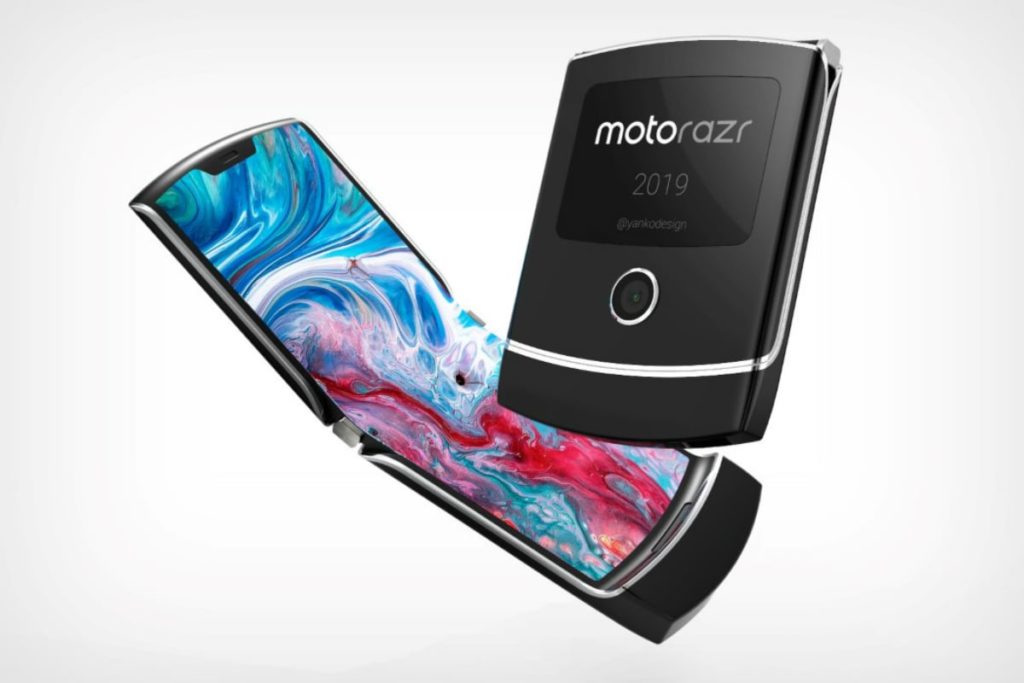 Features and Specifications
The Moto Razr 2019 has a cool design and features two displays – a bigger primary display that can be used when the phone is unfolded, and a small secondary display outside that shows basic things including time, notifications, chats, incoming calls and other such info while the phone is kept folded. 

One of the main highlights of this phone is the Razr's hinge mechanism that is getting most of the attention in the press. This unique designed hinge allows the flexible display to curl into a small flip phone in order to prevent creases and to keep dust out. 
The main display here features a 6.2-inch 2142×876 plastic OLED foldable display with a 21:9 aspect ratio, on the other hand, the secondary display is a 'Quick View' 2.7-inch OLED 600×800 screen designed for implementing simple functions.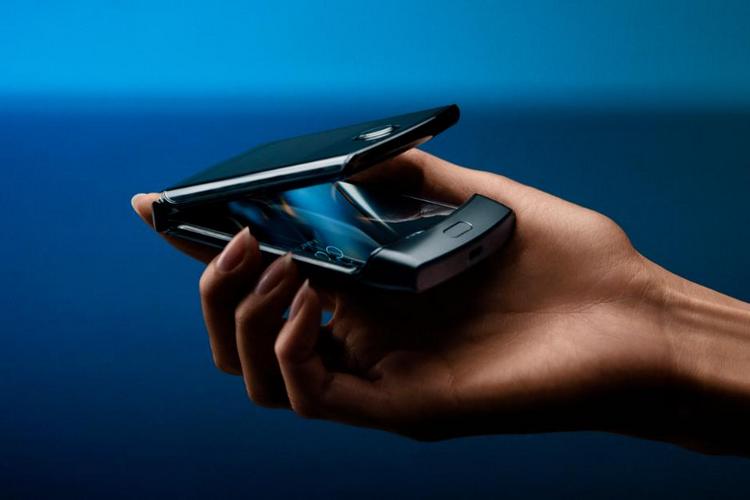 On the camera front, we have a 5 MP front-facing camera underneath the small notch of the primary folding display which comes into action while unfolded. Otherwise, there's the main 16MP Sony IMX 519 rear sensor that is used to take pictures while it's unfolded and can also be used as a selfie camera while folded.
Coming to the performance of this unique smartphone, Motorola has done some compromises to keep this form factor intact. They have used a mid-range Qualcomm Snapdragon 710 SoC paired with 6 GB of LPDDR4 RAM and 128 GB of non-expandable storage.
Like the old Razr phone, Motorola has kept a chin at the bottom that holds the fingerprint reader, 4G antenna, and the primary speaker. The plastic back covers a modest 2510 mAh battery which comes included 15 Watt USB-C fast charger. As it has Motorola's own "nanocoating" waterproofing, the new Moto Razr will remain splashproof.
Surprisingly, there's also no SIM slot present rather, network connections are handled via an eSIM. Adding to that, the Moto Razr 2019 will ship with Android 9 Pie out-of-box but Motorola promises for a quick Android 10 upgrade as well.
Pricing & Availability
Talking about price, this unique yet nostalgic foldable phone will cost you a hefty US $1499.99 and shipping will start from January and will be exclusively available on Verizon Wireless.
Last night, Motorola India on Twitter updated its header image to the Motorola Razr which roused speculations and with its tweet of "all-new #motorolarazr is coming soon to India!". we all know it will be available in India soon. But yes as it's priced at $1499.99, roughly Rs.1,10,000, in India inclusive of taxes price of it might go up to Rs.1,25,000.
Will you buy this unique foldable smartphone if it comes to India? If yes why? Tell us in the comments below and register your interest for the new Moto Razr 2019 via this link.
Do check out:
😎TechnoSports-stay UPDATED😎