Roberto Moreno may include Ansu Fati in the Spain squad for Euro 2020.
Ansu Fati was born in Guinea-Bissau but has spent most of his life living in Spain. He first lived in Seville and since 2012 he has lived in Barcelona when he joined the famous La Masia academy of Barcelona.
The Barcelona wonderkid Ansu Fati had taken the football world by storm at just 16 years of age. He made his Barcelona debut at just 16 years and 298 days against Real Betis. He scored his first Barcelona goal against Osasuna to become the youngest Barcelona goal scorer in LaLiga.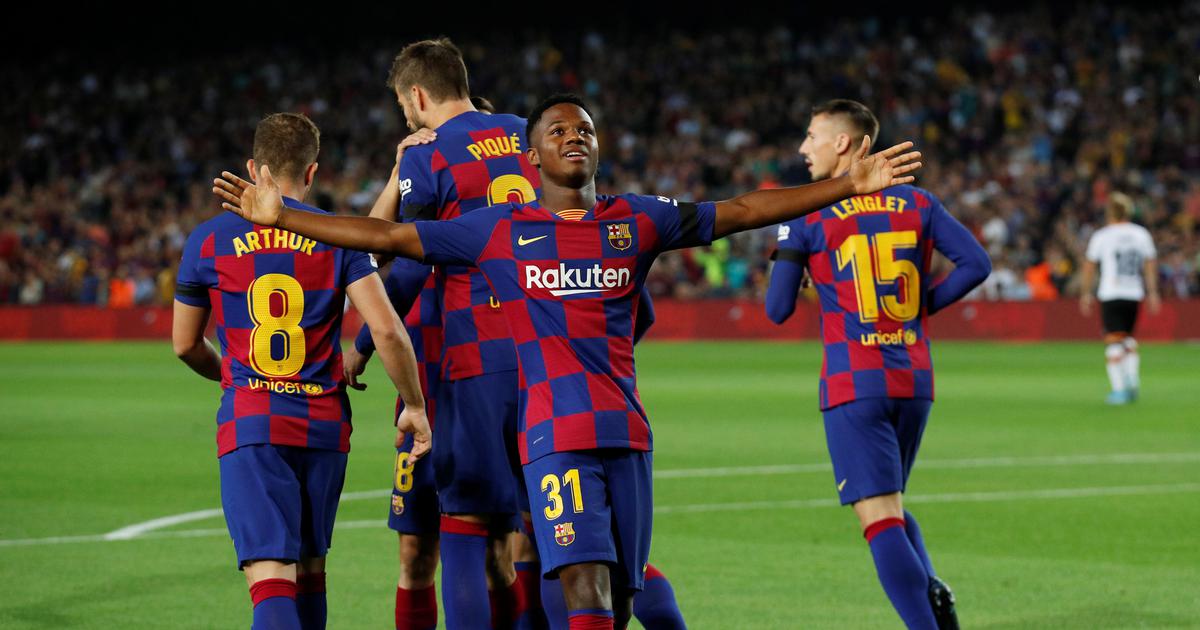 Ansu Fati, aged 16 years and 318 days, became the youngest player to score as a starter in LaLiga history, and the youngest player to both score and assist in a LaLiga game in the 21st century. He achieved that feat against Valencia.
Fati has been sensational at Barcelona. Despite having world-class players like Dembele, Griezmann, Suarez and Messi in the attacking ranks, Barcelona head coach Valverde has often relied on Ansu Fati this season. He has continued to impress in the Blaugrana colours.
According to Catalan daily Sport, Fati has declared his intention to play for his adopted country and national team head coach Robert Moreno said efforts from the Royal Spanish Football Federation (RFEF) to bring him into La Roja's fold are well underway.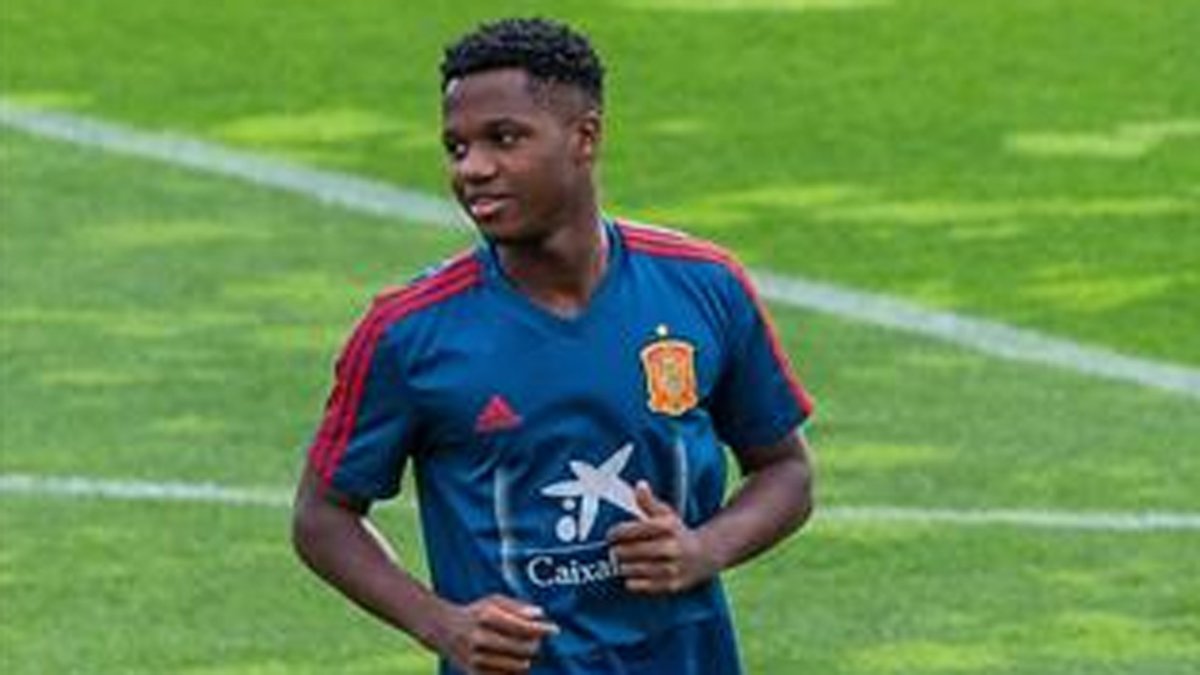 Fati has now been cleared to play for his adopted country in October and was named in the Under-21 squad for this month's qualifying matches for the Euro Under-21 finals in 2021. He maybe even included in the Spain squad for Euro 2020.
Roberto Moreno told reporters in Madrid: "Ansu Fati is in the preliminary list and so there is no reason why he can't be with us at Euro 2020. He ticks all the boxes."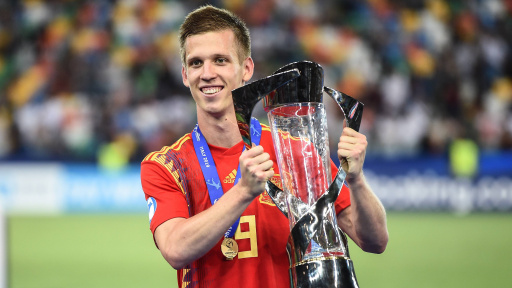 Roberto Moreno also commented on Dinamo Zagreb winger Dani Olmo and Valencia centre-back Gabriel Paulista. He said: "Dani Olmo enjoyed a great tournament with the Under-21s [at this year's European Championship] and he's doing well for his club in the Champions League. We're very happy to be able to give him this opportunity.
Gabriel Paulista is processing his passport but right now he cannot be called up. When he gets his Spanish passport, we'll see.
There are a lot of very good players but only 23 are able to make the squad. Out of a list of 45 players, we end up selecting the 23 who we think will do the best."
The Spain head coach also talked about his future: "I haven't been offered the chance to renew and nor am I expecting it to happen in the near future. If you were to ask me how long do I expect to be in the job – I would like to still be here for the Euros and the World Cup – so at least for one whole period. But that will depend on the results, that's how it is for all coaches."
Do check out:
All the latest 2019-20 kits of football teams from all over the world are now available on Tech2Sports. Superior quality kits at the lowest price guaranteed. Show your support for your favourite club and country by wearing their colours.
If you're a Barcelona fan, then check this out:
1. Home Kit
2. Away Kit
3. 3rd Kit