AMD has made it official! The much-awaited 16 core CPU has been announced by the silicon giant along with AMD Athlon 3000G APU and Threadripper 3000 HEDT processors. This 16 core monster will be available in the market from November 25th onwards.
The Ryzen 3950X was already unveiled at the E3 2019 and back then only we got a glimpse of it and was promised to be launched in the market from September onwards. Until in September, AMD confirmed that they will be bringing the 16 core CPU to the market in November, alongside the Threadripper CPUs.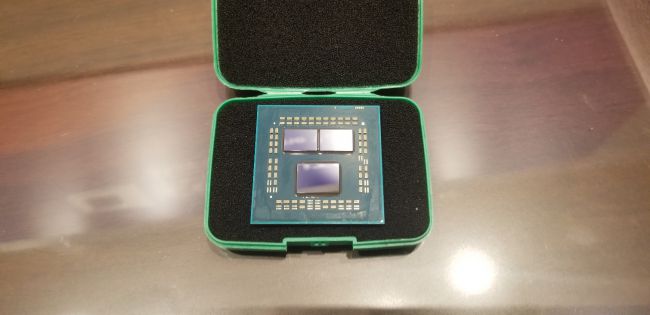 The Ryzen 9 3950X features 16 cores and 32 threads with a huge 64 MB L3 cache operating at a TDP of 105W. The CPU has a base clock frequency of 3.5GHz and a boost clock of 4.7GHz. This is the best ever commercial desktop CPU built by the Silicon giant ever.

Both the Ryzen 9 3900X & Ryzen 9 3950X CPUs wield two chiplets fused together via AMD's Infinity Fabric and an I/O die, and the primary difference being that the 3950X has all cores fully enabled. This monster CPU has been priced at $749.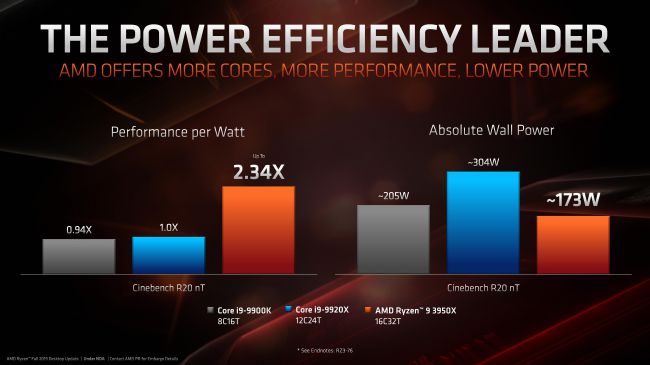 The 16C/32T Ryzen 9 3950X easily beats Intel's 8C/16T Core i9-9900K in multi-threaded workloads and the upcoming Comet Lake which is supposed to have 10 cores cannot match the core count with AMD. The 3950X is the only commercial CPU by AMD that doesn't come with a bundled cooler.
The Ryzen 9 3950X gives a fair competition to Intel's high-end desktop lineup consisting of top-of-the-line Core i9 models. The current-gen Skylake-X refresh products, like the Core i9-9920X and 9960X, aren't even competitive to the Ryzen counterpart as they have huge pricing.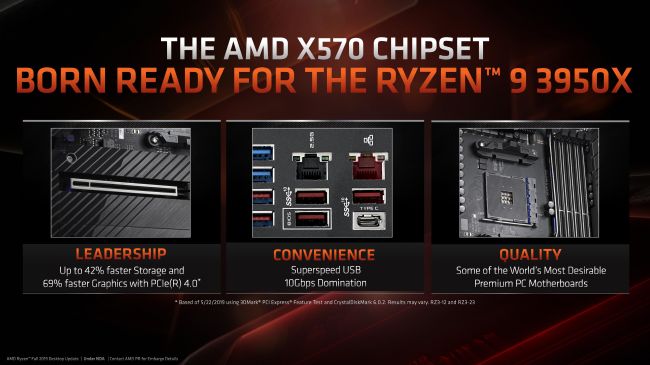 The upcoming 18C/36T Core i9-10980XE CPU costs nearly $200 more than the 3950X but comes with two more cores. AMD also confirms that the Ryzen 9 3950X to be competitive with Intel's new i9-10980XE, while Intel also has its 14C/28T i9-10940X at $784, which aligns with the Ryzen 9 3950X's pricing.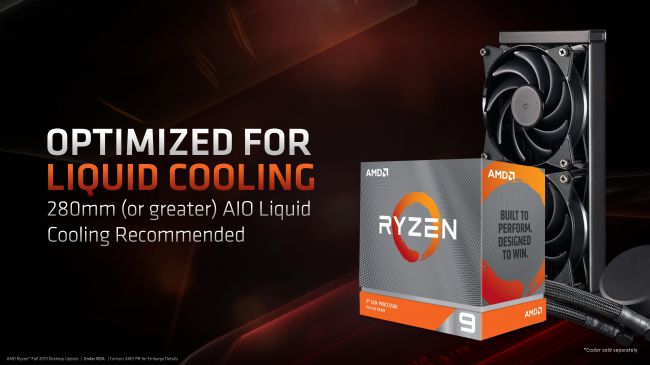 The new 16 core CPU can drop into the standard AM4 socket on X570, X470, and B450 motherboards, the X570 should be used much preferably. AMD also says that the new CPU has been configured for 1.0.0.4B AGESA, which will be rolling out for existing motherboards via a firmware update over the course of this month.
As AMD will not provide any colling solution, so AMD has posted that a minimum of a closed-loop (AIO) 280mm watercooler is required for cooling the 3950X, though representatives stated that a 240mm water cooler could suffice.
Do check out:
😎TechnoSports-stay UPDATED😎