Following the announcement of flagship Exynos 990 SoC, Samsung has also made a massive announcement recently at Samsung's annual Tech Day event at their Device Solutions headquarters in San Jose, California.
Samsung Electronics has officially begun the mass production of world's first 12GB double-data UFS multi-chip package. The uMCP i.e. the Multi-Chip Package combines both UFS 3.0 storage along with 12GB of LPDDRX4 RAM. The electronics giant has said that this will power its mid-range smartphones from 2020.
This combo does feature four 24-gigabit RAM chips built using the 1y process. 1y is Samsung's acronym for its second-generation chipsets designed on the upgraded 10nm platform which other companies calling 10nm+ architecture.
The LPDDRX4 RAM provides speeds of up to 4,266Mbps. The chaebol unveiled its first batch of 12GB RAM modules back in March 2019 however, they were based on the smaller 16GB RAM chips. On the other hand, the latest batch is supposed to be based on four 24-gigabit chips instead.
Samsung did confirm that they will provide the new feature to its mid-range smartphones. For this reason, they have created an alternate device with 10GB of LPDDRX4 RAM, combining two 24-gigabit chips and two 16-gigabit chips.
This is truly a bold move by Samsung to include 12GB of RAM in a mid-range device and this could jealous other manufacturers which can further raise the competition.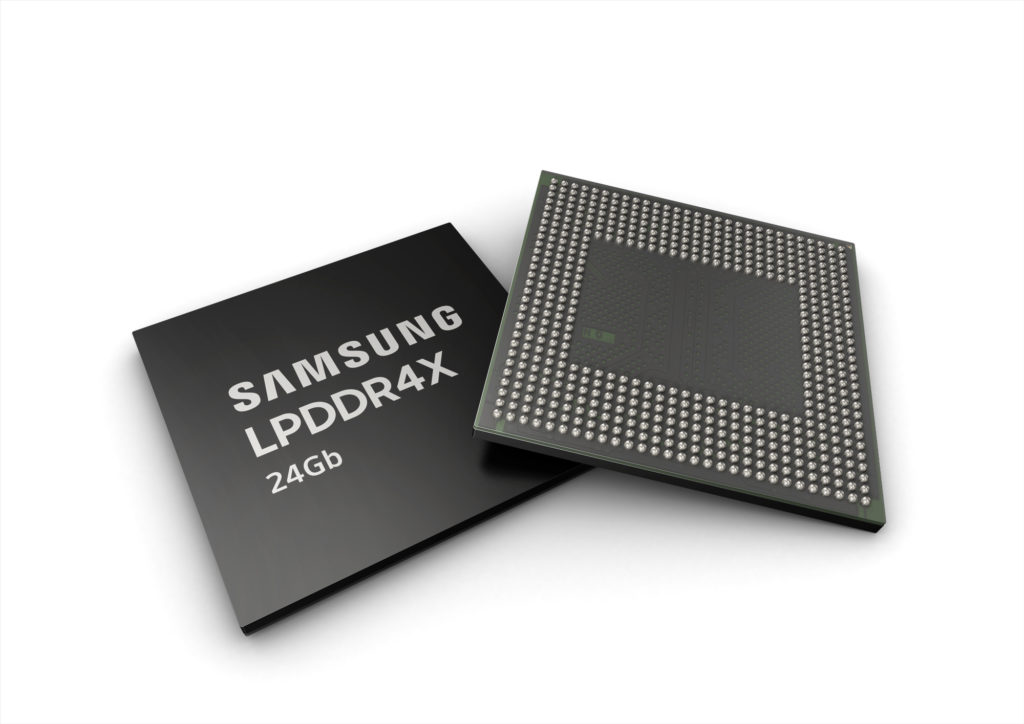 Samsung has not yet announced the specifications of this UFS 3.0 storage although, they should be launching a few variants based on multiple storage options. It can be assumed that more smartphone manufacturers will offer 10GB and 12GB of RAM on their mid-range smartphones once Samsung announces this RAM+storage combo.
Even though 12 gigs of RAM on a smartphone is overkill but with days people's needs will eventually increase. As mobile gaming is taking the world by storm within years we can expect even more improved hardware on smartphones soon.
As already 6GB & 8GB RAM variants are being sold by smartphone companies, now if mid-range devices feature 10GB or 12GB people can use more apps and play more games even though owning mid-range smartphones.
Do check out:
😎TechnoSports-stay UPDATED😎