HIGHLIGHT
More realistic and natural sound.
Double microphone automatic switching.
Oxygen-Free Copper Cable.
Multi-function Control.
Standard 3.5mm audio port.
Ergonomic design, more comfortable to wear.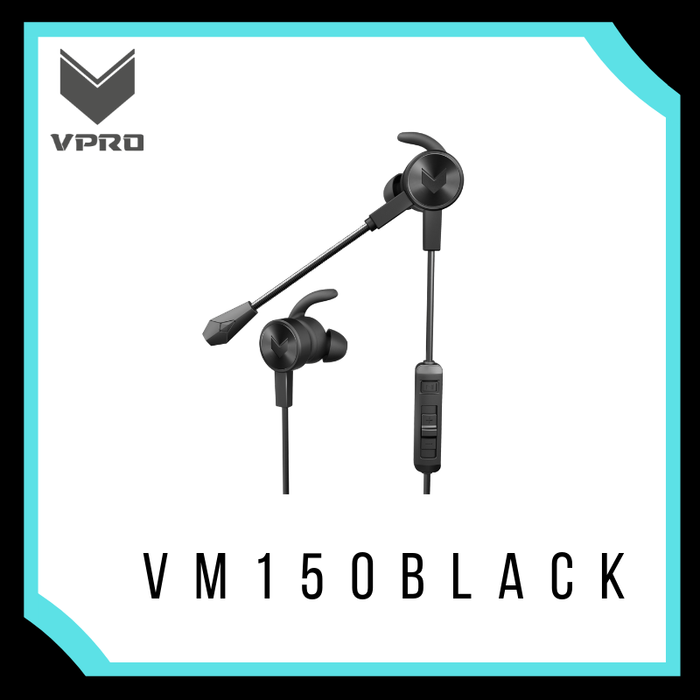 Rapoo announced its one of the newest wired In-Ear Gaming Headphones – VM150 under the VPro series. VM150 exclusive made for you to have gaming experience and it is dedicated for smartphones and Nintendo switch Gamers.
Rapoo, a leader of Wireless peripheral technology designed to make you have more casual gamer feels like a pro and it is already available in the online and offline market.
The Oxygen-Free copper cable has a flat design that prevents tangling and the 3.5mm jack has a 90-degree angled plug and a rubberized, tangle-free cable ideal for gaming in handheld mode.

There is a design with a slanting angle, aluminium alloy body which allows longer usage isolating background noise. The silicone ear hooks design was to ensure earbuds reach deeper and fit in your ear.
The Earbuds come with Dual Controllable Mic, one in the line microphone and one in Detachable microphone which helps you to convenient both for streaming and communicating. Three sizes of patented ear tips are provided for optimal comfort and fit. The Headphone doesn't rely on the battery for power, reducing its latency.
This is one of the latest and newest gaming generations technology Rapoo has made for you to have an amazing experience in gaming. so what are you waiting for, soon grab this amazing product which is available online for just Rs 1,999 and do let us know your feedback below.
Do check out:
😎TechnoSports-stay UPDATED😎