Thomas Muller is frustrated with his lack of playing time and wants a January transfer move.
Thomas Muller is having a tough time. Joachim Low had previously stated publicly that he will not consider Muller for international matches anymore. And now, the 30-year-old is also being ignored by his club coach Niko Kovac. He has not started a Bundesliga match since the 1-1 draw with RB Leipzig on September 14. He has only managed three substitute appearances in the Bundesliga since the draw with Leipzig and just seven minutes in the Champions League this season.
Thomas Muller is an integral part of Bayern Munich for some time now. Muller emerged from Bayern's youth system in 2008, and he has since won eight Bundesliga titles with the Bavarian powerhouse. He has also won a Champions League, UEFA Super Cup, FIFA Club World Cup, DFB-Pokal and DFL-Supercup titles during his time in Munich.
Muller has also won the 2014 World Cup with Germany.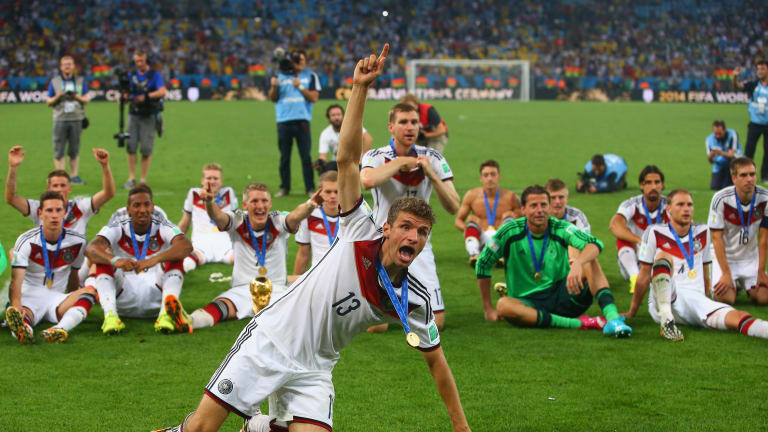 Last season, Muller was instrumental in bringing out Bayern Munich from the slump and win the Bundesliga ahead of their rivals Borussia Dortmund. But the arrival of Perisic from Inter and Coutinho from Barcelona along with the red hot form of Gnabry has made life difficult for Muller in Bayern.
Bayern coach Kovac recently commented about Muller that he would get his chance "when we're short of options". The 30-year-old forward told Kicker: "When I heard about that statement, I was surprised, of course. But I'm not sensitive to such things. I've already had a chat with the manager and, for me, everything's okay now.
I am only 30 years old. I am fit and hungry for success, with the club but also personally. I'm firmly convinced I can help the team with my skills on the pitch."
"Of course, the new arrivals have created more competition for my best position, but that's not the problem. That's not what it's all about. A manager has to make difficult decisions before every game, but in the last five games, there was a trend that doesn't make me happy.
If the coaching staff see me as a sub in the future, I have to think about my situation. I'm too ambitious for that."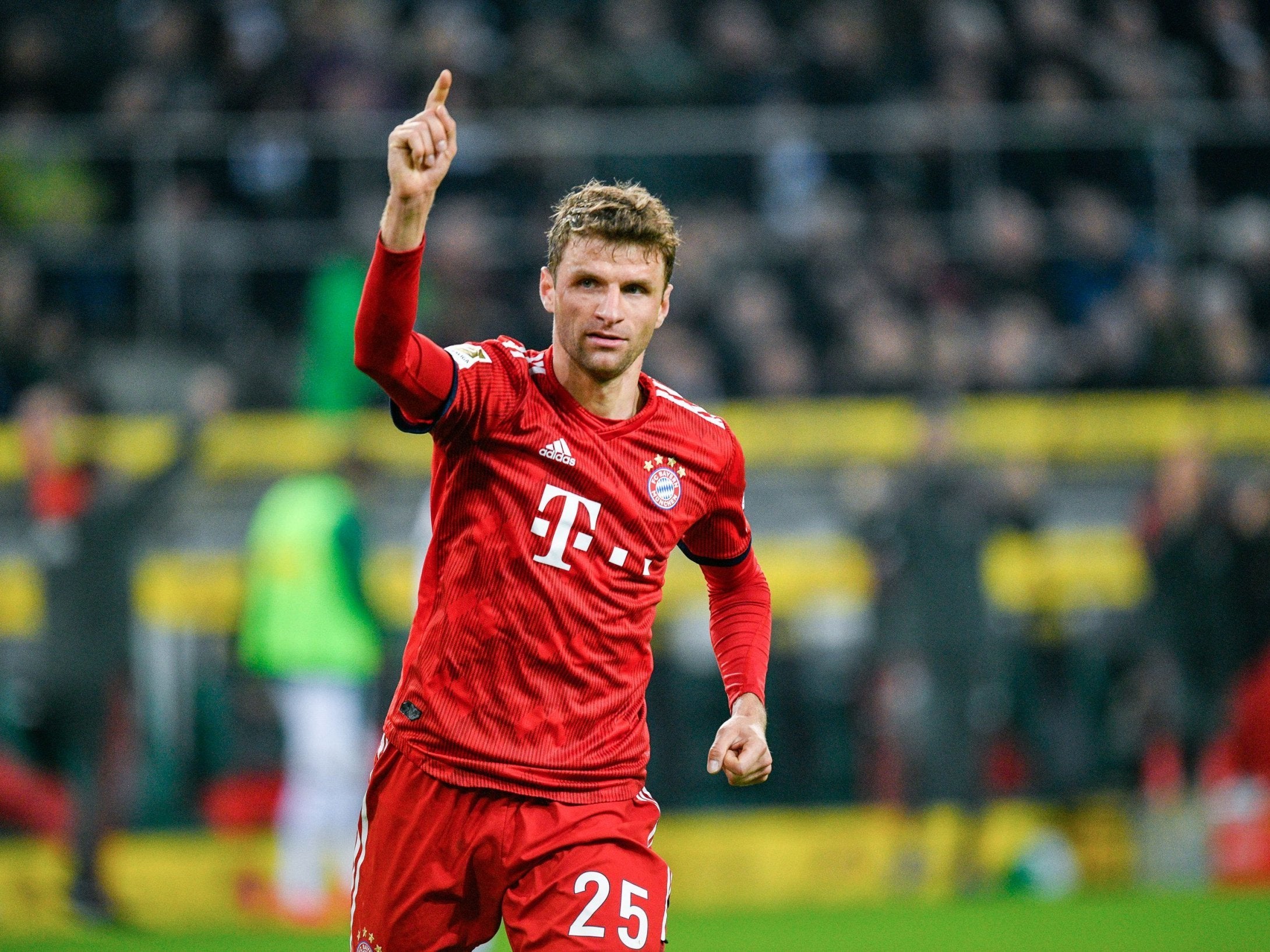 Muller replied to whether he had a thought about this possible situation at the end of last season: "No, not for me. After I was successful in the number 10 role in the spring and we got the double after that frantic catch-up, I didn't expect this development.
The media have speculated wildly in the last few days. I won't get involved in that. Now it's time to put the focus back on sport and to make the next few weeks with Bayern successful. As far as competition is concerned, I won't let up and I'll continue to give my all in training and in matches. There's nothing more to say about it from my side."
Thomas Muller was reported by Sport Bild to have told Bayern Munich that he wants out in the January transfer window.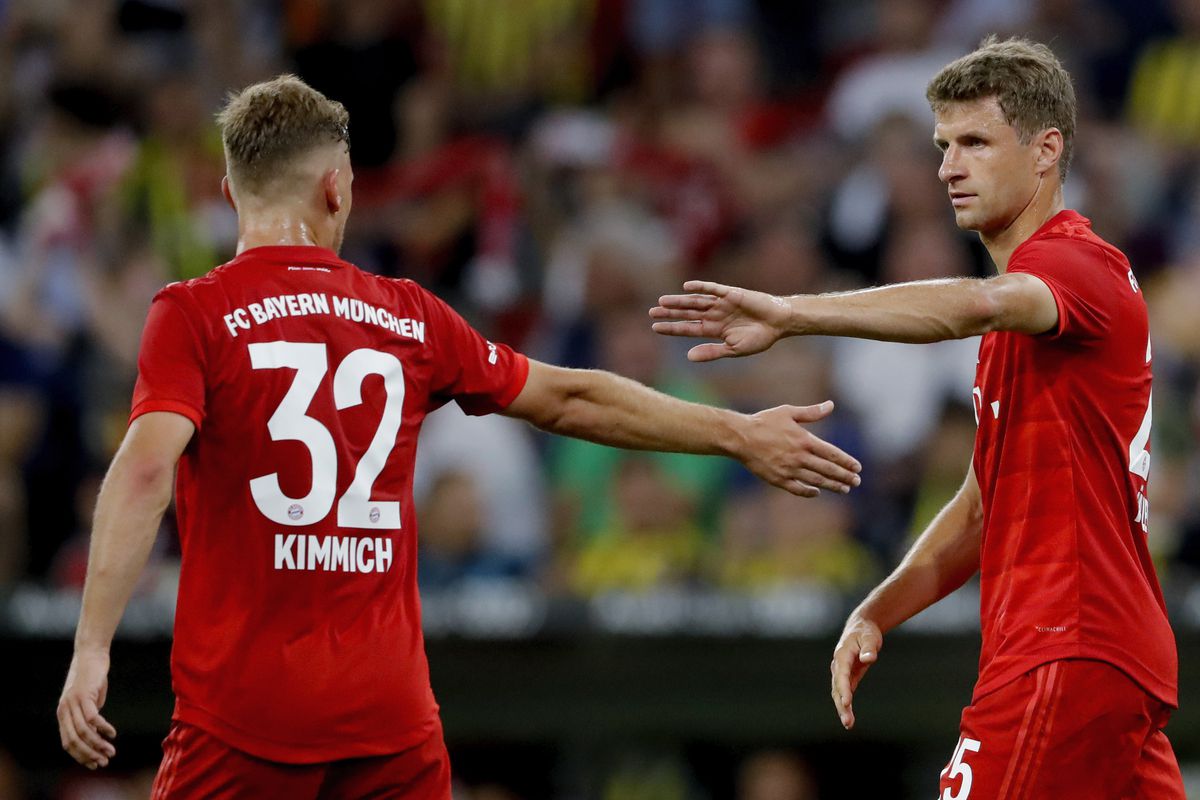 Muller's Bayern teammate Kimmich told reporters: "In the first place a very big identification figure would leave the club, especially for the fans. I myself know the FC Bayern only with Thomas Muller. Without him, the club would not be there, where he is now. It's the case that when he comes into the game he always plays well. In the last game, he has prepared another goal. Also in the games before.
Against Cologne or Mainz, he even prepared two goals and also scored one goal, if I remember right. We all know that he has qualities that are difficult for the opponent to control."
Kimmich further added: "I don't know if he wants to go or not. I can understand that he claims to want to play. I know what it's like to sit on a bench. With [former head coach] Carlo Ancelotti I also sat on the bench several times. It's completely normal for a player to be dissatisfied or become dissatisfied. His claim is that this should not always be the case. That's clear, of course."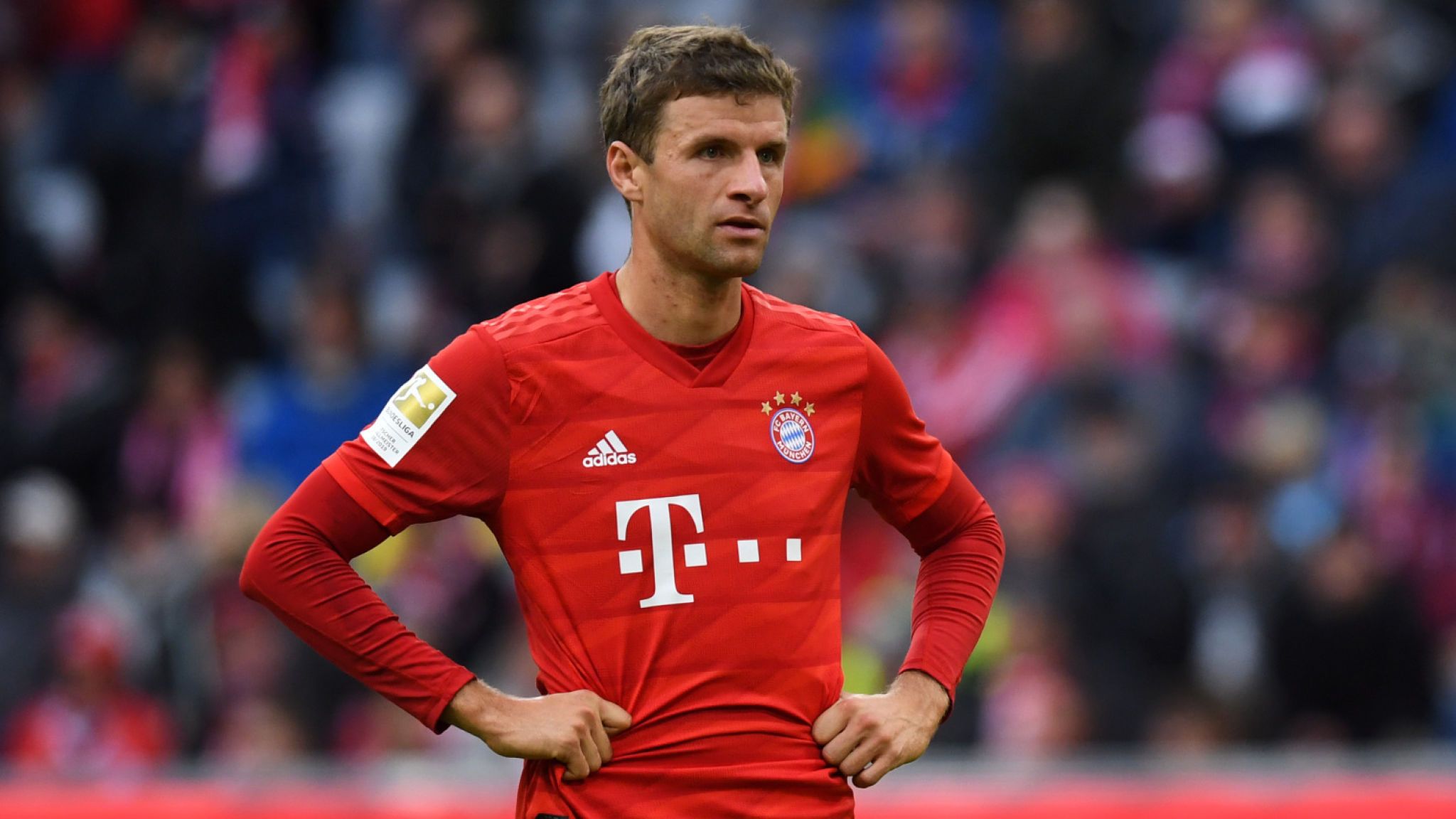 Serge Gnabry said at a Germany news conference on Friday: "Normally I shouldn't say anything about it. But when a player has been with one club since his childhood, then a Bayern Munich without Thomas Muller is difficult to imagine. It is easy to relate with every player who does not play and who is angry about that. This is normal. You don't have to make the whole thing bigger than it is.
Thomas has got his qualities and has won everything. You have to have respect for him and must not ask stupid questions or spread negative news about him."
Do check out:
All the latest 2019-20 kits of football teams from all over the world are now available on Tech2Sports. Superior quality kits at the lowest price guaranteed. Show your support for your favourite club and country by wearing their colours.
If you're a Bayern Munich fan, check this out:
1. Home Kit
2. Away Kit